News
News
FUAIM 2020 Autumn series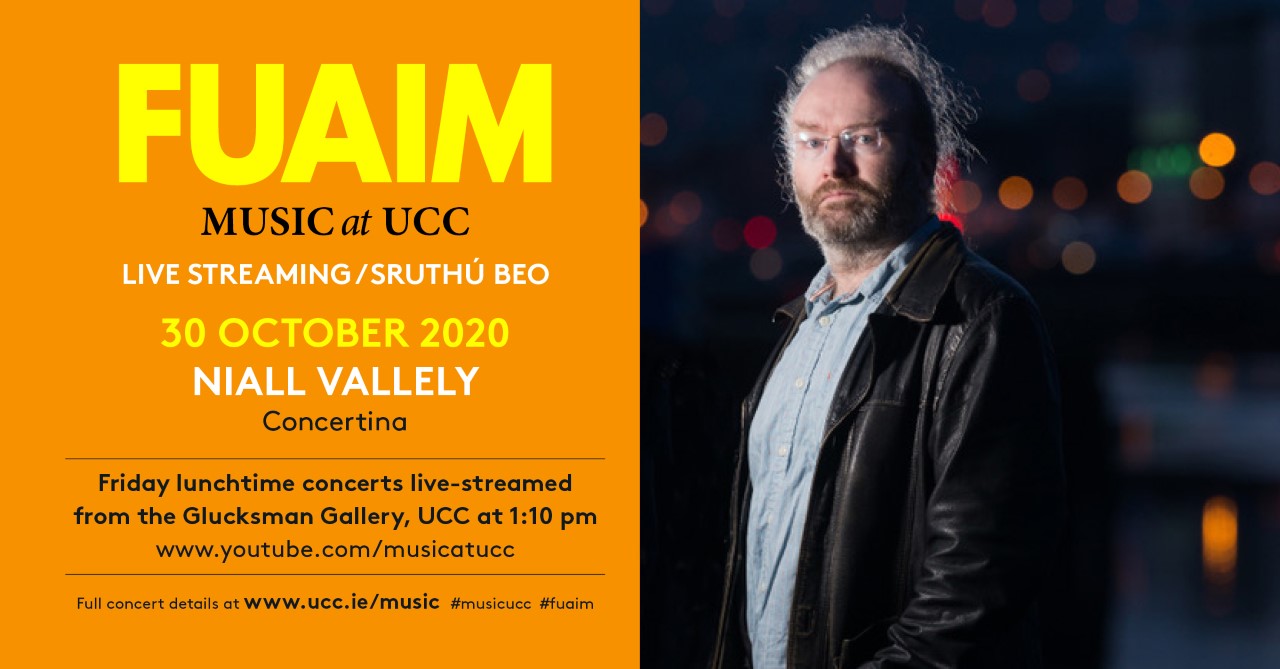 We are delighted to announce the first of our FUAIM Autumn series concerts featuring Niall Vallely on concertina.
The concert takes place this Friday, 30th of October at the usual time of 1.10pm and will be streamed live on our YouTube channel www.youtube.com/musicatucc.
Please note that due to level 5 restrictions the Glucksman Gallery is closed to the public, and we are unable to accommodate any live audience.