News & Events
News & Events
UCC FOOD INSTITUTE LAUNCH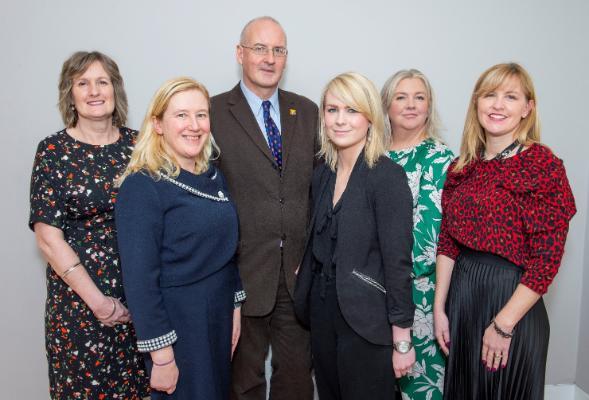 On Friday the 18th of January, over 250 representatives from the food-related research, education and business world attended the launch of the new UCC Food Institute
Speaking at the event, Minister for Agriculture, Food and Marine, Michael Creed said, "The establishment of the Food Institute in UCC will see a new unifying identify for UCC food and will enable all stakeholders to engage seamlessly with food research and education in Ireland."
Throughout the morning, attendees also heard from key leaders in the food industry and academia including Mr Jim Woulfe (CEO, Dairygold), Professor Paul Ross (UCC), Professor Thia Hennessey (UCC, Cork University Business School), Professor John O'Halloran (Deputy President, UCC), Dr Jerry Murphy (Chairman, Tate & Lyle) and Dr Wayne Anderson (Director of Food Science and Standards, Food Safety Authority Ireland), the majority of whom are UCC alumni.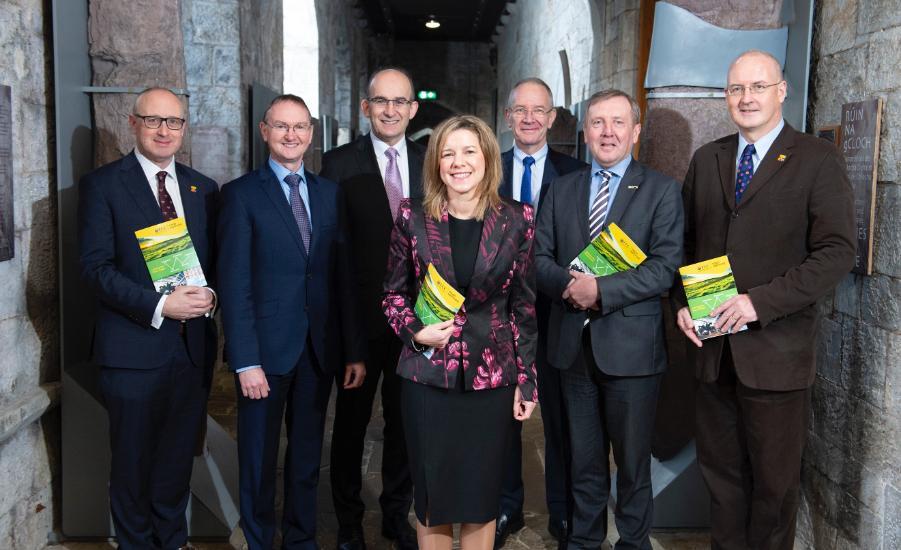 The Food Institute will bring top tier researchers, educators and industry representatives together in a dynamic, cross-disciplinary research environment, with a strong industry focus on delivering innovative science and technologies. Jim Corbett, Director of the Food Institute UCC also said, "The Food Institute UCC is an exciting development which will make a strategic contribution to regional and national food industry development, innovation and success, and which builds upon the strong UCC food legacy,"
UCC, which also recently celebrated its 90th anniversary of food-related education, represents the biggest concentration of food-related resources in the State, and the launch of the newly formed Food Institute UCC illustrates a further strengthening of the University's commitment to the Irish food and agri-food sectors.
For further information on the new UCC Food Institute click here