News & Events
News & Events
Free lunch-time webinar Cleaning in Place New Chlorine Regulations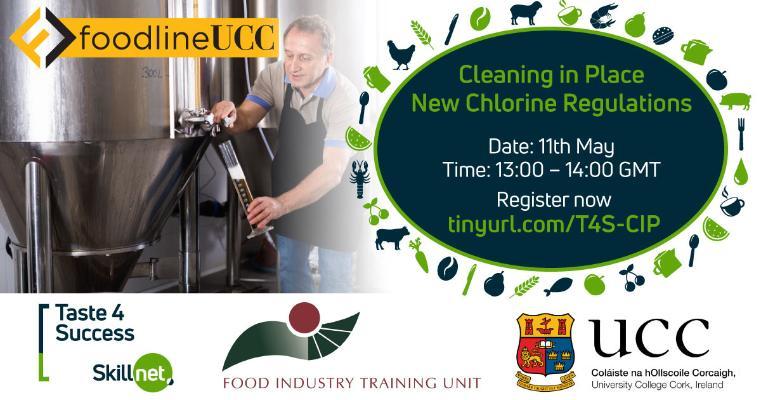 Lunch-time webinar on Getting to grips with in-factory Cleaning in Place (CIP) - Post Chlorine Regulations.
Are you interested in Cleaning In Place? Do you know how the new regulations on chlorine impact you in the workplace?
FoodlineUCC, located within the Food Industry Training Unit (FITU), School of Food and Nutritional Sciences, University College Cork in partnership with Taste 4 Success Skillnet are delighted to advertise our upcoming free webinar "Cleaning in Place, New Chlorine Regulations".
Lead by industry expert Nial Mullane, a UCC graduate of Dairy Science with over 30 years' experience across a number of blue-chip companies in both the UK and Ireland, this webinar promises to be a thought provoking and interactive session around understanding how the new chlorine regulation impacts on your workplace.
Date: 11th of May
Time: 13:00 - 14:00 GMT
Registration:
Free access but registration required by clicking here