News & Events
News & Events
Blas na hEireann Food Awards.......Backyard Sessions 'Back to School'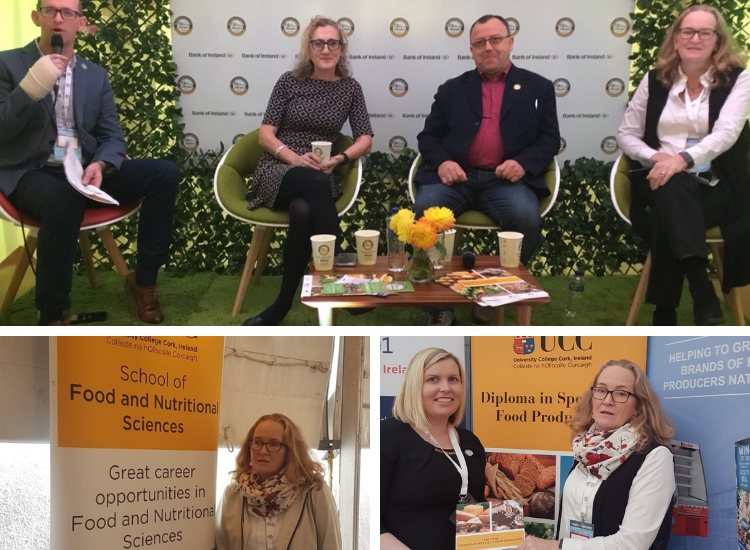 Professor Joe Kerry, Dr Angela Sheehan (UCC) and Mag Kirwan (Goatsbridge Trout Farm) pictured above (main picture), at the 'Back to School' session chaired by Brian McDermott.
Both Joe and Angela were delighted to be part of the Backyard Sessions event 'Back to School' during the recent Blas na hEireann awards in Dingle. The session explored the training and educational resources available to food producers, including those offered by the School of Food and Nutritional Sciences e.g. the Diploma in Speciality Food Production. Mag shared her own experiences with education and training offered by other institutions and their importance to emerging and established food producers.
The pop-up banners got an airing (!) during the course of the Blas festival, and it was a wonderful opportunity to catch up with so many great food producers and supporters of the sector, including (pictured lower right) Elaine Donohue, Galway European Region of Gastronomy 2018.
For more on this story contact:
Dr Angela Sheehan, a.sheehan@ucc.ie