News & Events
News & Events
Blas na hEireann Food Awards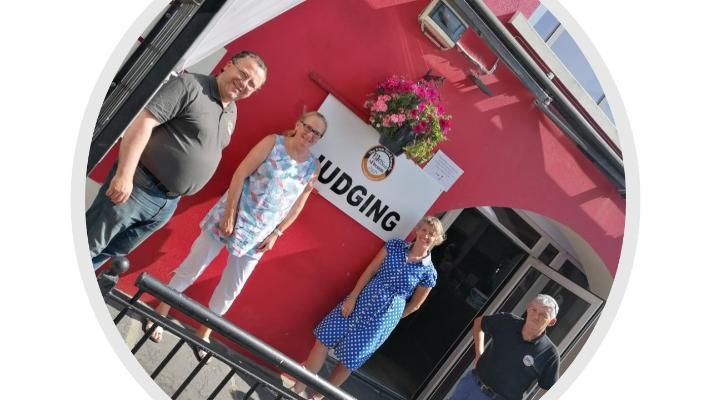 Amid glorious sunshine, all roads led to Dingle last week for the Blas na hEireann Food Awards.
Dr Angela Sheehan, Programme Manager in the Diploma in Speciality Food Production, in the Food Industry Training Unit at University College Cork (UCC), along with her colleagues, Ms Kathy Kirwan, Programme Manager in the Diploma in Manufacturing Management Programme in the Food Industry Training Unit at UCC, and Professor Joe Kerry, College Lecturer and Head of the Food Packaging Research Group in the Department of Food and Nutritional Sciences at UCC, were delighted to be among the judges for this prestigious event.
Now in their 14th year, Blas na hEireann, The Irish Food Awards is the biggest competition for quality Irish produce on the island of Ireland. In 2021 they faced another most unusual year, and they are proud to say their judging and awards went ahead. Products from every county on Ireland were entered into the 2021 competition to win Gold, Silver and Bronze Awards in a broad range of food and drink categories as well as key awards such as Supreme Champion and Best Artisan Producer.
The 2021 awards are over now but keep in touch with their website to find out more.