News & Events
News & Events
APPLY NOW: UCC/BIM Innovation Advisory Graduate Programme - Marketing Insights Graduate - Closing Date 19th Feb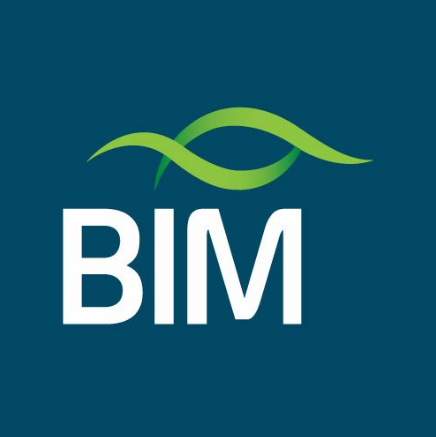 UCC / BIM Innovation Advisory Graduate Programme: Invitation for application for position for Marketing Insights Graduate
Bord Iascaigh Mhara (BIM) is searching for an agile, enthusiastic, conscientious and results orientated graduate to work in the Seafood Innovation Hub (SIH) in Clonakilty, Co. Cork. The Innovation Advisory graduate scheme will involve eleven (11) months working within the Seafood Innovation Hub. BIM's SIH is an exciting new venture with the objective of bringing a market-led innovation approach to the Irish seafood sector. The state of the art Innovation Hub is equipped with a pilot processing hall, new product development kitchen, training facilities and incubation units.
BIM has an objective to deliver increased value-added seafood over the next five years. This placement is an opportunity to get experience on a variety of projects in a growing seafood industry.
The marketing graduate will work closely with BIM's Business Development and Innovation division on a broad range of client projects centred on new product development, quality, research and insight, innovative business concepts and commercialization.
There is one position on offer. The ideal candidate will have an innovative outlook, be customer centric and possess new ideas. They must have an ability to maintain confidentiality for client companies of the Seafood Innovation Hub.
Candidates for the Marketing Insights Graduate should have the ability to:
Research & analyse market data
Understand global market trends and influencing factors
Present key insights and opportunities
Maintain effective contact and communication with BIM's clients and Key Account Managers
A degree in Marketing or equivalent is essential and the ideal candidate will have high levels of communication, networking, presentation and interpersonal skills.
The successful candidate will have the opportunity to complete a Diploma in Food Manufacturing Management which is funded by BIM - https://www.ucc.ie/en/ace-dfmm/ and will also have on-the-job training provided.
The Seafood Innovation Hub has a dynamic team, so evidence of team working skills is also required. The successful candidate will have to be available to begin the position in early September 2021.
Reporting : Seafood Development Market Insights Lead
Location : BIM Seafood Innovation Hub, Clonakilty, Co. Cork
Salary: €22,600 over the 11 month contract
Application: Submit CV and cover letter to Ms Maura Conway, m.conway@ucc.ie to reach her by close of business on Friday 19th February 2021.
Eligibility: Non EU/EEA Applicants are required to hold a valid EU work visa.
Interviews will be held online in early March.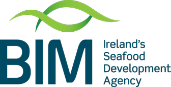 For more on this story contact:
Ms Maura Conway
021 490 3114