Short Course - The Science of Confectionery Processing and Manufacture Training Workshop
Short Course - The Science of Confectionery Processing and Manufacture Training Workshop
This course may be delivered in UCC in 2023, subject to demand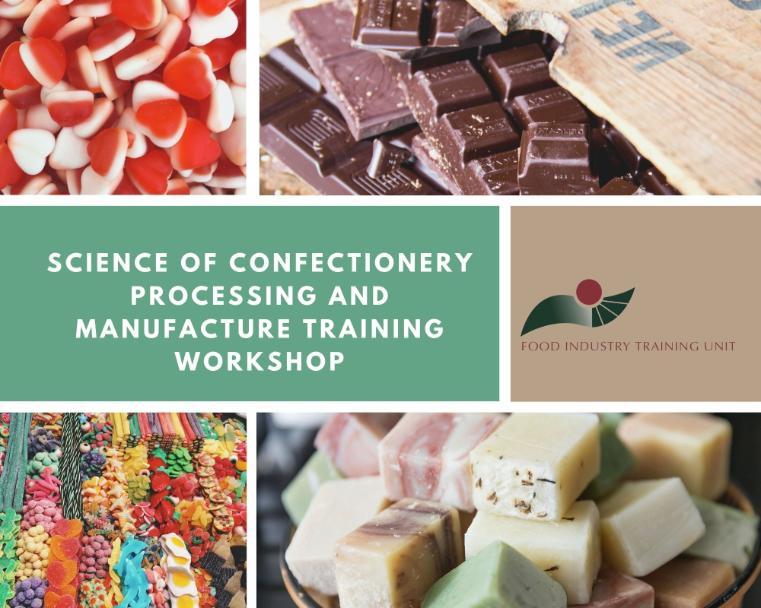 Introduction
This intensive three-day training workshop will provide participants with knowledge of the principles of confectionery science, beginning with basic principles and working through various confectionery applications. Starting with principles of controlling phase transitions of sweeteners (sugar and sugar-free), the workshop will then focus on different sugar confectionery categories including hard sweets, caramel and fudge, aerated confections, and gummy/ jelly sweets. The workshop will finish with a focus on chocolate. The workshop will provide opportunities for personal contact and networking with the lead trainer and industry colleagues in both the lecture-style instruction as well as practical teaching elements.
Who should attend?
Confectionery and chocolate manufacturers
Confectionery and chocolate ingredient suppliers
Quality personnel
Research and development personnel
Sales, production, and managerial personnel who wish to increase their knowledge of confectionery technology
Food graduates who need a refresher course

Some knowledge of food science would be beneficial


Programme Outline
Overview of confectionery science
Introduction to sweetener chemistry
Sweetener physical properties/ phase transitions (includes sugar free)
Sugar cooking/ hard confectionery (includes sugar free)
Fondant/ cream confections
Caramel/ fudge
Gummy/ jelly confections
Aerated confections
Chocolate overview
Chocolate tastings and discussion
Bloom in chocolate
Practical teaching sessions will be included throughout the workshop programme
The Lead Trainer
Professor Richard Hartel is a Professor of Food Engineering at University of Wisconsin-Madison. He is lead coordinator of several industry-oriented confectionery courses at Wisconsin as well as instructor of an advanced confectionery science course within the University. He is lead author of the recent book 'Confectionery Science and Technology' which is based on the 2-week summer candy school for industry (https://foodsci.wisc.edu/extension/candy/).

The content of this UCC FITU course draws from materials delivered in the resident course at University of Wisconsin-Madison which has been running for more than 50 years.
Course Fee
The cost of the course is €990; this includes tuition, course manual, lunches, refreshment breaks, and a Digital Badge Award. This course may be part-funded by Taste4Success Skillnet for eligible applicants.