Introduction to the Manufacture and Science of Cheese
Introduction to the Manufacture and Science of Cheese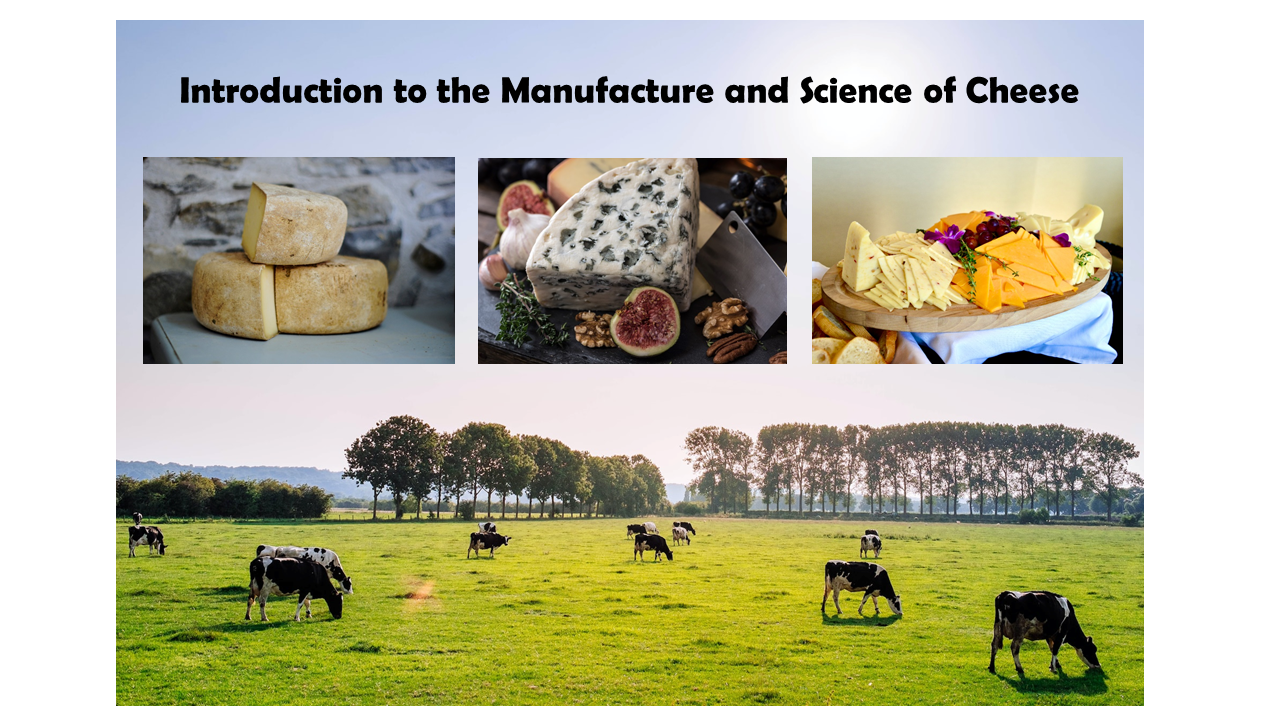 The next course will take place on Thursday and Friday, 13th and 14th June 2024.
Introduction
This introductory level course will provide participants with knowledge of the basics of dairy and cheese science, and the key steps involved in cheese manufacturing. The course will consist of a blend of classroom and practical elements.
This course is a two-day course.
Who should attend this course?
Cheese plant operators, new entrants to cheese manufacturing

Non-technical cheese sector personnel

Non-manufacturing cheese sector personnel

Start-up farmhouse and small-scale cheese manufacturers
Course Programme
The topics covered in this course include:
Milk composition, introduction to dairy chemistry, dairy technology
Milk standardisation, and pasteurisation
Cheese Starters
Coagulation, syneresis, cooking
Salting/brining
Sensory aspects of cheese
The Lead Trainers
Paul McSweeney is a Professor of Food Chemistry in University College Cork, Ireland and also the University's Vice-President for Learning and Teaching. The overall theme of his research is dairy biochemistry with a particular emphasis on cheese ripening and flavour development. He is the co-editor of 15 books and over 275 research papers and reviews. He was awarded the Marschall Danisco International Dairy Science Award (2004) and a higher doctorate (DSc) on published work by the National University of Ireland. Professor McSweeney teaches most of UCC's main undergraduate course in fermented dairy foods and has taught graduate-level courses in cheese science in universities and research institutes in Mexico, Argentina, Turkey, Italy, South Africa, Czech Republic and Finland.
David Waldron is a Chief Technical Officer in the School of Food and Nutritional Sciences, UCC, with responsibility for the practical education of students in dairy science and technology since 1998. He is also involved in postgraduate and industry-focused research. Over the past decade, David has developed and delivered industry training courses and workshops for Irish and international industry.
Digital Badge Award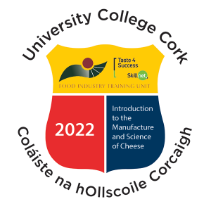 Upon successful completion, you will be awarded a digital badge which can be used to support your CV and e-portfolio. A digital badge is an award which recognises your accomplishment in completing an unaccredited course and is referred to as a micro-credential. By taking part in the in-course activities and successfully completing the in-course questions you will qualify for a digital badge in Introduction to the Manufacutre and Science of Cheese. The badge can be downloaded and included on CVs, shared via email or included on your e-portfolio (for example on LinkedIn). When a person or employer clicks on your digital badge they will see the specific details of the course, the process by which the course was given and if the course was successfully completed. Digital badges can be used to illustrate continued professional development and can supplement existing qualifications.
Course fee
The fee is €750, which includes tuition, course manual and catering. Funding may be available through Skillnet, for eligible participants.
Registration
To register for this course or if you have any queries, please contact Dr Angela Sheehan - 00353 21 4901423, a.sheehan@ucc.ie