2019-2020
2019-2020
10:00 AM, 08 Nov 2019 - 3:00 PM, 08 Nov 2019, TBC
---
Seminar Objectives:
Ø To share good practice on how we nurture our own and our students' ethical sensibilities.
Ø To acquire skills of reflection and practical tools for ethical thinking, reflection and analysis useful for our fields of teaching, research and student support.
Ø To explore understanding of the 'every day' ethics generated by different kinds of research, much of which does not require ethical review.
Ø To appreciate the ethical challenges posed by emerging kinds of research including technologically based research methodologies, ethical leadership and decision making, big data mining etc.
Ø To explore and discuss diverse ethical frameworks, which can better enable us to assess the ethics of new practices of research inquiry.
Visiting Speaker:
Professor Emma Bell
Professor of Organisation Studies at the Faculty of Business & Law, Open University.
Emma's teaching is in the areas of organisational behaviour, people management and the role of business in society. She takes a student-centred approach to the analysis of complex managerial problems, encouraging the creative integration of insights from sociology, anthropology, social psychology and management, and using case studies and films to encourage critical, reflexive analysis. She also regularly teaches doctoral students on programs in the UK and internationally, on issues related to research including visual methods, research ethics and qualitative analysis.
Confirmed Internal Speakers:
Professor Mary Donnelly (Law), Professor Nuala Finnegan (Department of Spanish, Portuguese and Latin American Studies), Professor Joe Feller (Business Information Systems), Dr Katherine Furman (Philosophy), Dr Ciara Heavin (Business Information Systems) and Dr Barra O' Donnabhain (Archaeology).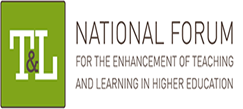 All welcome. Organised by David O'Connell, UCC