2019-2020
2019-2020
---
Indian themed Culture Night, "Bharat Sanskriti" is back again this year at UCC. Organisers for this year's event are: Mrs. Joanna Dukipatti (Founder of Think-Speak-Do), Dr. Lekha Menon Margassery (President, UCC Indian Alumni Community) and Mr. Rohan Gowda (Co-ordinator of Aatma: Indian Dance troupe in Cork).
We have an array of programmes scheduled for tomorrow (poster attached).
Indian Bazaar from 4 pm onward (in front of Boole Library): Henna, Cork DAWG, Indian food from Indian Aagrah and many more.

Cultural programmes (Indian dance, music, story telling): Amphitheatre (5:15 pm and 7 pm)

Indian Documentary film: Aula Maxima (5:45 pm and 6:45 pm)
Please do feel free to contact me if you have any queries. Will see you all tomorrow.
Regards,
Lekha
Dr. Lekha Menon Margassery
President, UCC Indian Alumni Community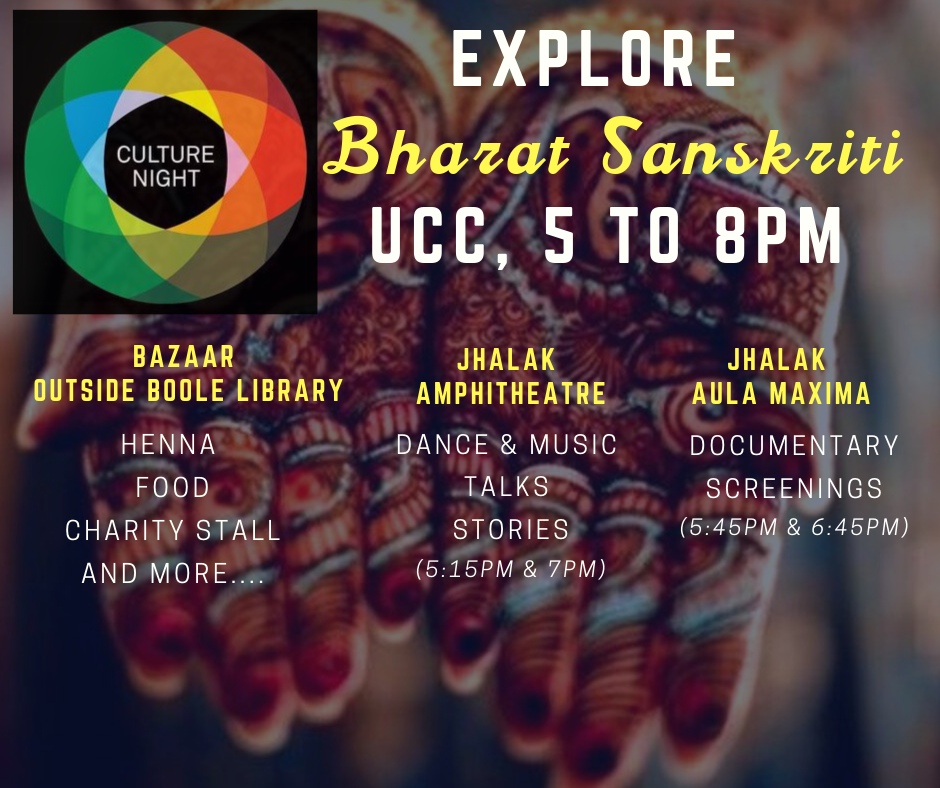 Free - all welcome. Organised by UCC Indian Alumni Community