2019-2020
2019-2020
5:01 PM, 23 Sep 2019 - , Creative Zone, Boole Library, UCC
---
"Beauty and Love between China & Ireland"
Photograph Exhibition on
September 23rd 17:00-18:00 in the Creative Zone, Boole libaray.
To celebrate the 40th anniversary of the diplomatic relations between China and Ireland
,
UCC Confucius Institute is planning to hold a
Photograph Exhibition and Competition Awarding Ceremony, to reflect the life and nature of these two countries, the changes &
achievements of the cities, technology, culture and so on.
These photographs were taken by the Chinese and Irish students. Hope you will enjoy this activitity.
王净
UCC Confucius Institute
05 Sheraton Court, University of College Cork
Cork, Republic of Ireland
Email: jing.wang@ucc.ie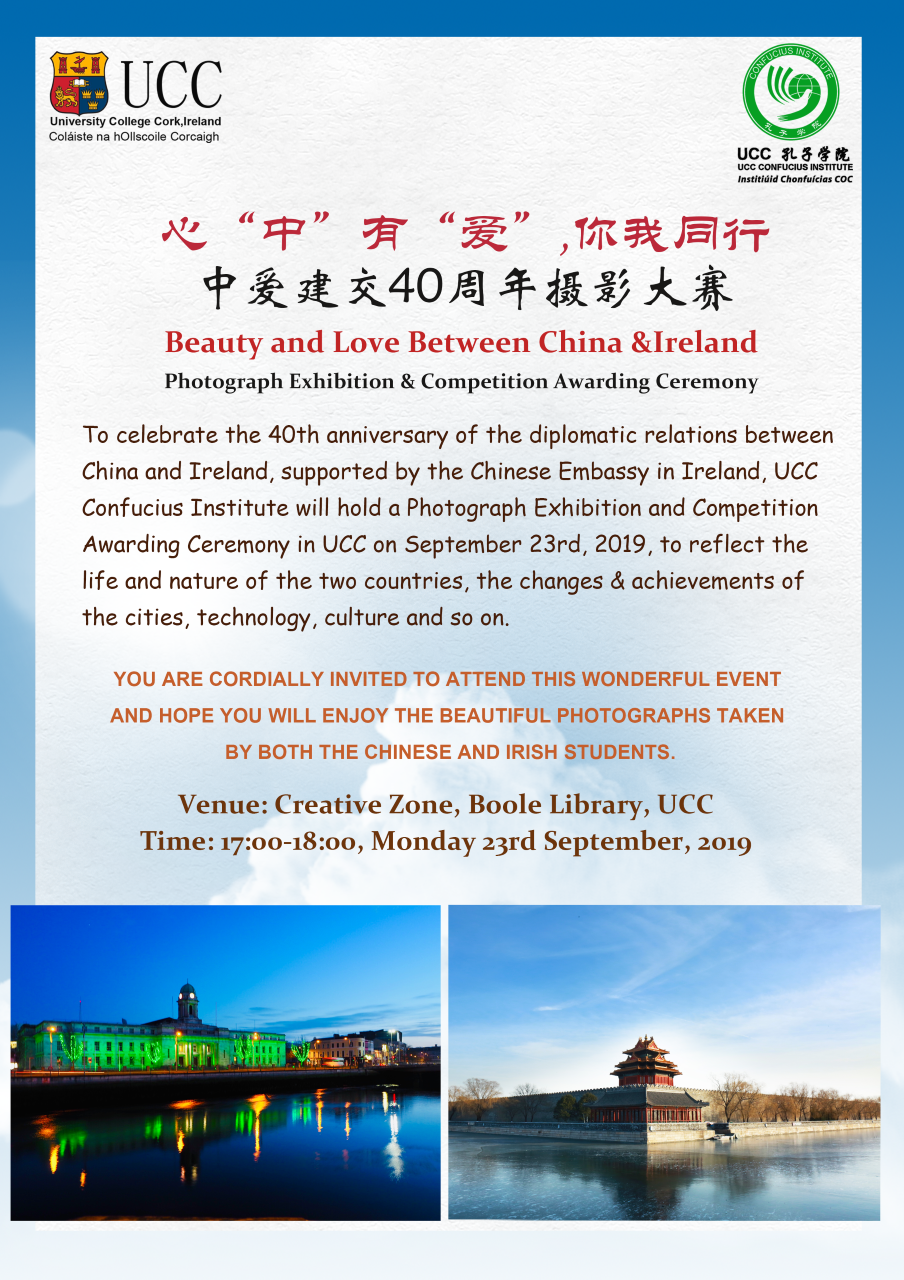 Free - all welcome. Organised by UCC Confucius Institute