2019-2020
2019-2020
9:30 AM, 03 Sep 2019 - 5:30 PM, 13 Apr 2020, Boole Library Foyer
---
Welcoem to the exhibition launch of Harald Hauswald's incredible photography with texts by Stefan Wolle.There will be a short reception and drinks in the Boole library foyer on Tuesday, 3 September at 4pm.
The exhibition has been curated in rememberance of the 30th anniversary of the Fall of the Berlin Wall. It shows black and white photography portraying run-down façades, punks and ordinary workers.
The exhibition takes place from 3-13 of September.
Thanks to the German Embassy and the UCC German Department for making this possible.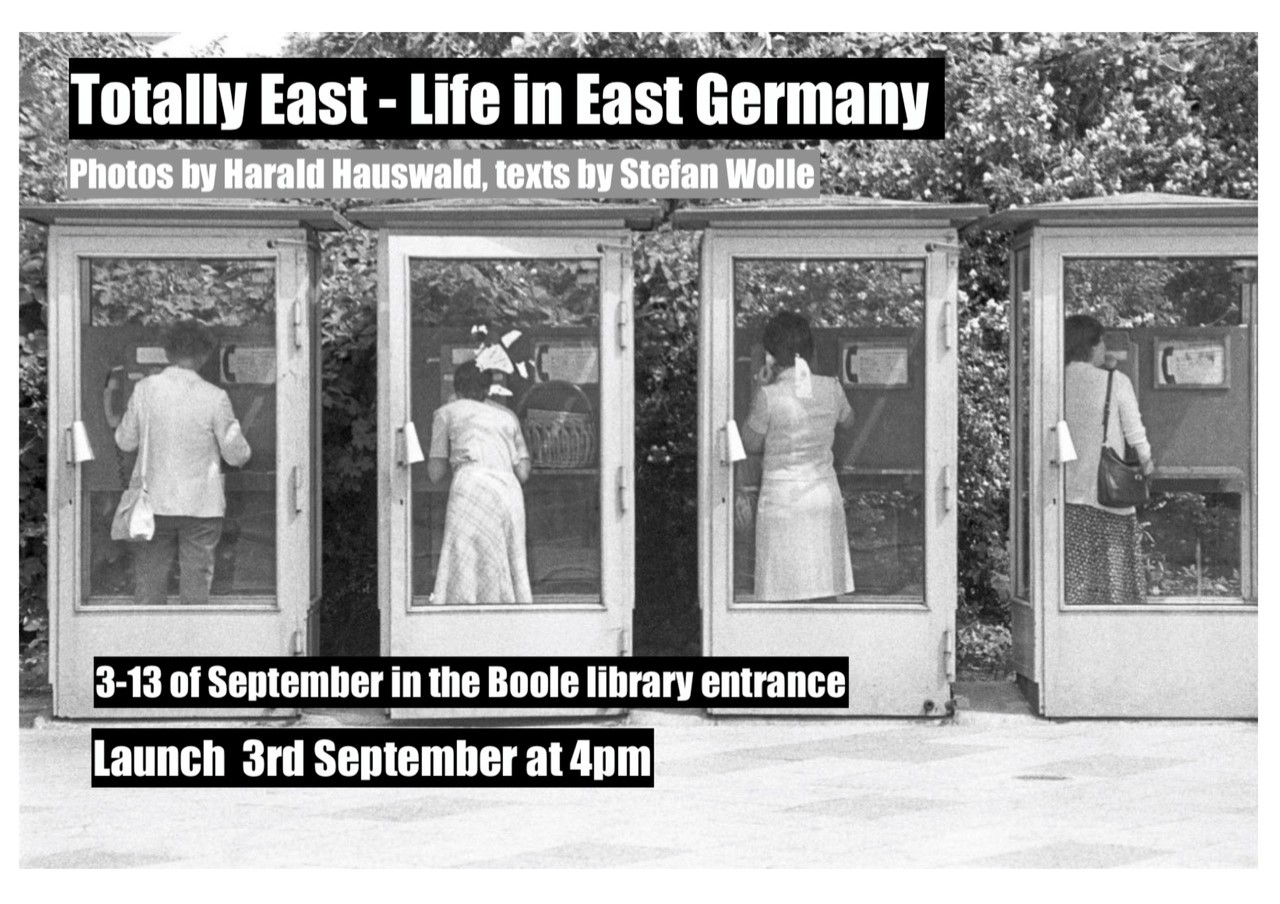 Free - all welcome. Organised by UCC German Department & German Embassy