2019-2020
2019-2020
10:00 AM, 24 Aug 2019 - 4:00 PM, 24 Aug 2019, Cork City Library
---
Cork Migration Stories' project, taking place on Saturday 24 August, from 10 - 4 at Cork City Library.
This public event is organised by members of the Memory, Commemoration and Uses of the Past research group, which is part of CASiLaC (Centre for Advanced Studies in Languages and Cultures). Please contact us if you would like to be added to the mailing list of the research cluster.
It is funded by an IRC New Foundations Award, and is running as part of National Heritage Week 2019, in collaboration with Cork City Libraries and the Europeana Migration collection. Please do circulate to anyone who might be interested.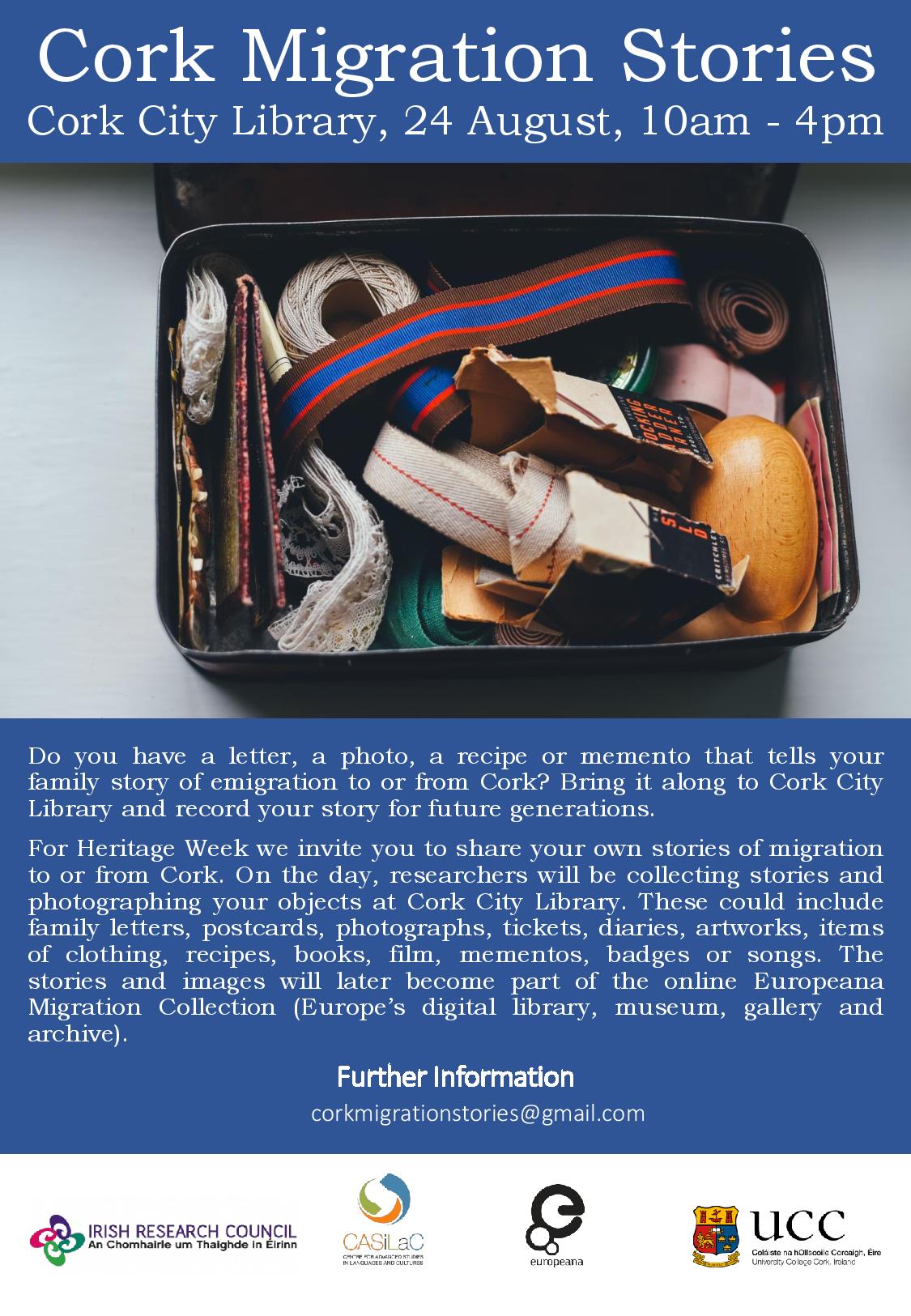 Free - all welcome. Organised by Memory, Commemoration and Uses of the Past research group, part of CASiLAC