News Archive 2019
News Archive 2019
Opportunity to Apply for PhD Funding Under the IRC Enterprise Partnership Scheme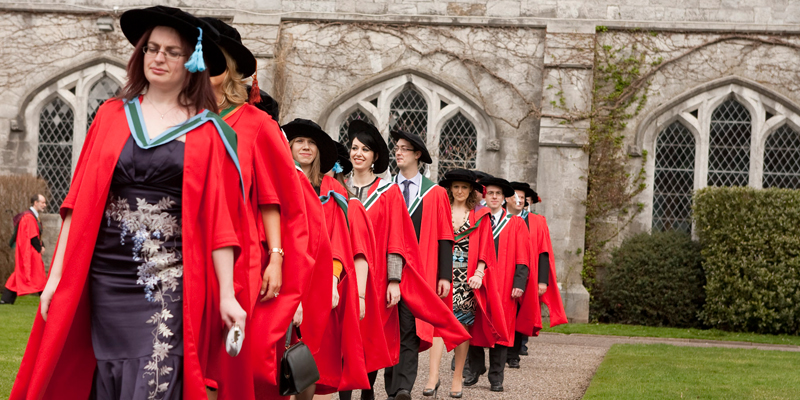 The Irish Research Council (IRC) Enterprise Partnership Scheme (EPS) provides funding for PhD students for four years. The funding provides a student stipend of €16,000 pa and covers fees and research costs.
IRC EPS awards are two-thirds funded by IRC and one-third funded by a company. The application process is very similar to that for the IRC postgraduate scholarships, however the chances of success are considerably higher. The deadline for submission of applications is in September 2019 and, if the application is successful, the PhD would commence in March 2020.
An opportunity exists to apply for an IRC EPS award co-funded by a leading multinational pharmaceutical company which is very well established in Cork. The project will be on Product isolation, crystallisation and crystal attributes of the β-chloroacrylamide process in flow and will be supervised by Dr. Humphrey Moynihan in collaboration with Prof. Anita Maguire, Dr. Stuart Collins and Dr. Simon Lawrence. The project will build on previous work on the scale up of a multi-step synthetic pathway using continuous flow technology, described in the following publications.
Development of a Continuous Process for α-Thio-β-chloroacrylamide Synthesis at Preparative Scale Leading to Enhanced Control of a Cascade Transformation, Olga C. Dennehy, Valerie M. Y. Cacheux, Benjamin J. Deadman, Denis Lynch, Stuart G. Collins, Humphrey A. Moynihan, Anita R. Maguire, Beilstein Journal of Organic Chemistry, 2016, 12, 2511-2522.
Solubility Measurement and Thermodynamic Modeling of N-(4-Methylphenyl-Z-3-chloro-2-(phenylthio)propenamide in 12 Pure Solvents at Temperatures Ranging from 278.15 to 318.15 K, Brian de Souza, Leila Keshavarz, René R. E. Steendam, Olga C. Dennehy, Denis Lynch, Stuart G. Collins, Humphrey A. Moynihan, Anita R. Maguire, Patrick J. Frawley, Journal of Chemical Engineering Data, 2018, 63, 1419-1428.
The IRC EPS project will continue this work to complete the multi-step process and reliably obtain a crystalline product of defined purity and crystal form. The project would provide an outstanding opportunity to carry out a funded PhD in collaboration with a leading pharmaceutical company and would involve extensive use of the following:
Synthetic organic chemistry, carrying out reactions, and purifying and characterising compounds by NMR and mass spectrometry.
Use of state-of-the-art continuous flow technology; this is an increasingly important area in industry and research.
Solid-state characterisation using X-ray diffraction, thermal analysis, microscopy and HPLC analysis of purity; these are key product attributes for pharmaceutical materials.
The above is a highly relevant combination of skills, particularly for those interested in a career in the pharmaceutical industry, or research in organic or pharmaceutical chemistry. A 2H1 or 1H Chemistry, CPC, CFS or related degree is required, and evidence of aptitude in organic chemistry would be desirable.
For further information or expressions interest, contact Dr. Humphrey Moynihan.