News Archive 2019
News Archive 2019
Oliver Pemble Wins Best Poster Prize at European Conference on Organised Films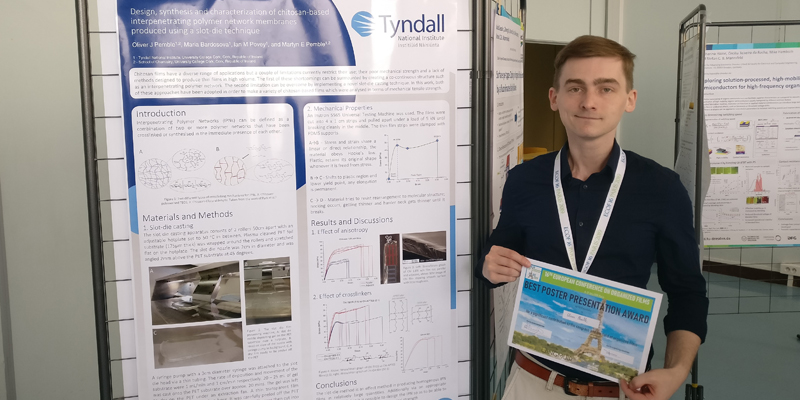 School of Chemistry PhD student Oliver Pemble has won 'Best Poster' prize at the 16th European Conference on Organised Films (ECOF), a biennial event held in Paris this week.
The aim of this ECOF meeting is to promote multidisciplinary approaches for a better understanding of fundamental aspects of film formation and organization in the area of basic and applied research. Aside from the synthesis of organic molecules, polymers and novel hybrid materials with tailored properties, this conference deals with the fabrication of mono- and multilayers also highly organized and structured. It covers the investigation of resulting properties (optical, electrical, magnetic and mechanical) also in terms of versatile applications. ECOF 16 also features general sessions and focus sessions in the areas of 2D materials, biomimetic materials, responsive layers and optoelectronics.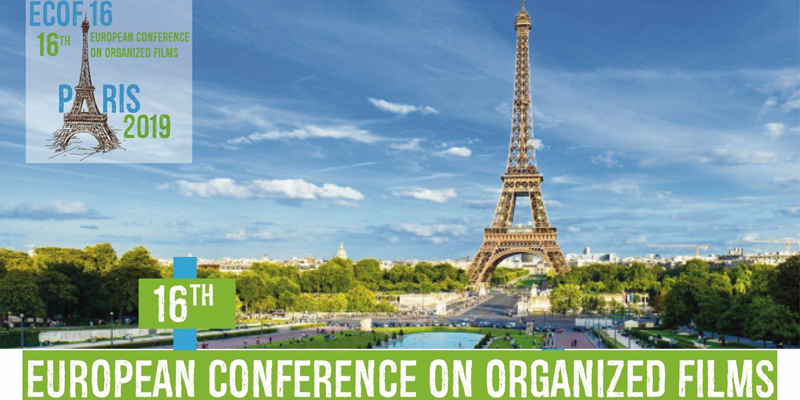 Oliver's poster was entitled 'Design, Synthesis and Characterisation of Chitosan-based Interpenetrating Polymer Network Membranes Produced Using a Slot-Dye Technique'. Oliver received his prize from Francoise M Winnik (pictured below), who is the Editor-in-Chief of the journal Langmuir.