News Archive 2019
News Archive 2019
BASF Ireland Chemistry Summer School 2019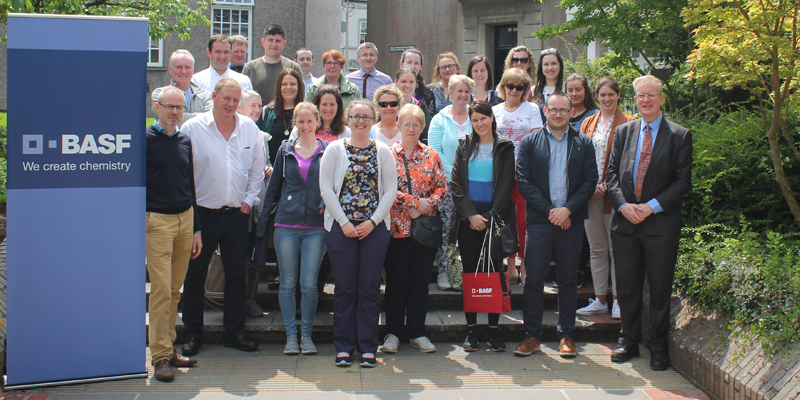 The 8th Annual BASF Ireland Summer School for Chemistry teachers is being held on 25 and 26 June in the Eureka Centre, University College Cork.
This summer school involves a partnership between BASF Ireland, the Professional Development Service for Teachers (PDST), the School of Chemistry at UCC and the Cork branch of the Irish Science Teachers' Association. Speaking at the launch of the Summer School, Bart Van de Voorde, Site Manager, BASF Ireland (Cork) stated, "We are delighted to be supporting the Summer School for Chemistry Teachers again this year. We are proud of the success of the Summer School, its achievements to date and continual growth."
With the emphasis on practical laboratory work, Bart enthusiastically hopes that the summer school will help teachers to update their laboratory skills and get a high level level of good teaching ideas from the lectures on the programme. "It is our ambition", commented Bart, "that the Summer School will provide opportunity for chemistry teachers to enhance their knowledge and understanding of key areas of the Leaving Certificate Chemistry syllabus."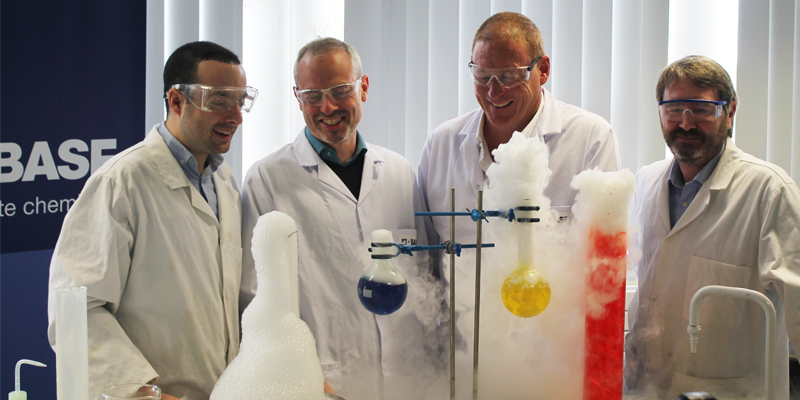 Photo (L-R) | Ryan Gallagher (ISTA), Bart Van de Voorde (Site Manager (BASF Ireland, Cork)), Frank McDonnell (BASF), Dr. Humphrey Moynihan (Head of Chemistry at UCC).
The summer school covers topics such as free online resources that have been developed by teachers for their own students. In addition, teachers will study the historical development of chemistry and highlight the key famous chemists and their contributions to concepts that are taught at Leaving Certificate chemistry level. In addition, the teachers will study some top resources that are available for teaching Organic Chemistry and will receive all of these resources in electronic form.
In the lab practical session, participants will get the opportunity to carry out some experiments relevant to the Leaving Certificate chemistry syllabus, gain practical experience in using dry ice to illustrate some key chemistry concepts, learn about datalogging with a mobile phone and study Spectroscopy in a Suitcase. Finally, the teachers will take a tour of the Inniscarra water treatment plant and visit the laboratories to learn about the modern techniques being used in the analysis of water supplied to homes and industry.
Paige Poole & Catherine Doyle, teachers at FCJ Secondary School, Bunclody, Co Wexford, at UCC for the BASF Ireland Summer School, where chemistry teachers could carry out experiments related to the Leaving Certificate syllabus. @IrishTimes Picture of the Day pic.twitter.com/5fEiqeSQrM

— UCC Ireland (@UCC) June 27, 2019
All set up in @uccchemistry today for the annual BASF #Chemistry Teacher summer school! I'll be running short workshops about all things Colorimetry & Spectroscopy today as part of our @scienceirel Spec in a Suitcase project #ChemEd #Edchatie #SIASIreland #LeavingCert pic.twitter.com/3lZkeqm4EE

— John O'Donoghue (@DrJohnODonoghue) June 25, 2019