News Archive 2019
News Archive 2019
69th Lindau Nobel Laureate Award Ceremony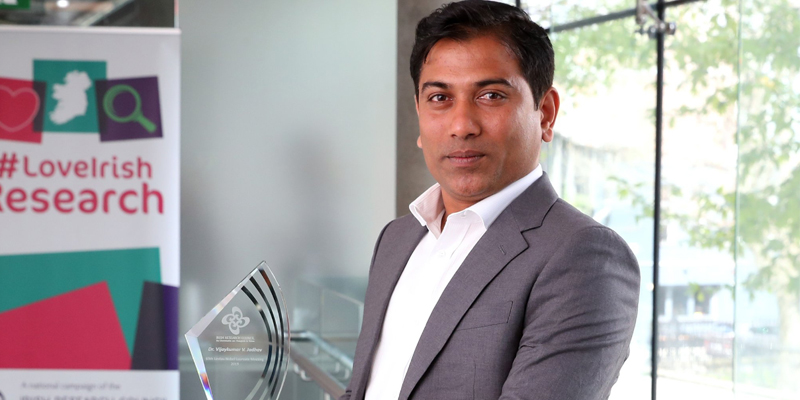 This week, Dr. Vijaykumar Jadhav, one of just three people from Ireland selected to participate in the Lindau Nobel Laureate Meeting in Lindau, collected his award.
Selected by the Irish Research Council, the scientists meet up to 40 Nobel Prize-winners including the 2018 laureates in physics Donna Strickland and Gérard Mourou at the prestigious conference.
They were amongst almost 600 young scientists from 88 countries, selected based on the excellence of their respective track records. The focus of this year's Meeting, which took place place in Lindau, Germany, from June 30 to July 5, was on cosmology, particle physics and quantum technology.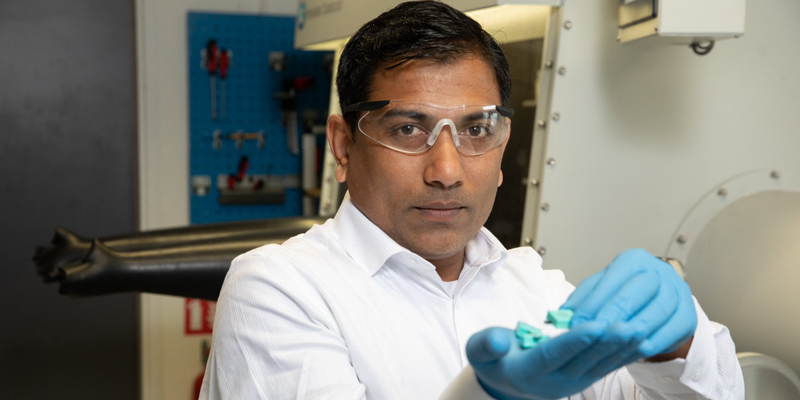 Dr. Jadhav was a postdoctoral researcher in the AppliedNano Group in the School of Chemistry when he was selected for the award, and is currently a Research Scientist in Guangdong Technion Israel Institute of Technology, China.
The five scientists selected to represent Ireland comprise researchers based at University College Cork, the University of Limerick, and Trinity College Dublin. Their nominations were assessed by the Council and subsequently selected by the Lindau Nobel Laureate Foundation following a rigorous and independent evaluation process.
The successful candidates are:
Niamh Kavanagh, from the Tyndall Institute at University College Cork, whose research focuses on designing, building and optimising an optical communications system to provide alternatives for future high-capacity, high-speed internet growth;
Dr Christopher A. Broderick, also based at the Tyndall Institute, at University College Cork, who works on condensed matter theory and computational physics;
Dr Sarah Guerin, based at the Bernal Institute at University of Limerick, who is developing molecular modelling tools to predict electronic structures and certain responses of molecular crystals;
Dr Adam Kelly, a nanoscientist at Trinity College Dublin, whose research focuses on developing printed electronics from solution-processed 2D materials; and
Dr Vijaykumar V. Jadhav, based in the School of Chemistry at University College Cork, whose research focuses on the field of energy storage and material physics.
UCC has a particularly strong track record in this programme over many years, with eight successful awardees for Lindau from 2014-2018, an impressive figure testament to UCC Research Officer Dr Louise Burgoyne's proactive engagement.
Three scientists from @TyndallInstitut UCC – Niamh Kavanagh, Dr Christopher A. Broderick and Dr Vijaykumar V. Jadhav – have been selected by @IrishResearch to represent Ireland at the 69th Lindau Nobel Laureate Meeting. https://t.co/T59flwKS7R
Photos: @TomasTyner #UCCNews pic.twitter.com/CRHyzmNsPx

— UCC Ireland (@UCC) May 2, 2019
A photo from the fantastic awards ceremony yesterday highlighting the achievements of the 3 @UCC @TyndallInstitut researchers on being selected for the 2019 @lindaunobel. @NiamhTalking90 @Vijay23031987 @anita_maguire @jocelynburnell @IrishResearch pic.twitter.com/REExCyiPIy

— UCC Research (@UCCResearch) May 3, 2019