School News
School News
Conferrings | Chemistry Postgraduate Graduation - Autumn 2019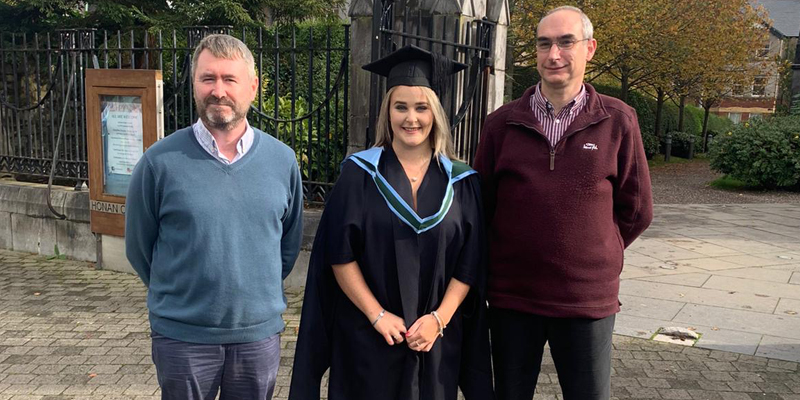 Congratulations to a number of postgraduate students on their Ph.D. and M.Sc. graduation today, and our best wishes to all of them in their future careers.
Dr. Anas Alfarsi (Ph.D.)
Supervisor: Dr. Dara Fitzpatrick
Thesis Title: Characterisation of pharmaceutical formulations, functional polymers and counterfeiit medicines using broadband acoustic reasonance dissolution spectroscopy.

Ms. Katie O'Connor (M.Sc.)
Supervisor: Dr. Humphrey Moynihan & Dr. Simon Lawrence
Thesis Title: Ripening processes using active functionalised beads.