UCC scholarship recognised as academics elected to Royal Irish Academy
UCC scholarship recognised as academics elected to Royal Irish Academy
UCC scholarship recognised as academics elected to Royal Irish Academy
Two professors from University College Cork (UCC) were today elected to the Royal Irish Academy (RIA), the highest academic honour in Ireland.
The UCC professors newly elected to the RIA are Professor Maggie O'Neill and Professor Chris Lynch.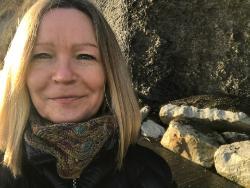 Professor Maggie O'Neill is a professor of Sociology and Criminology in the School of Society, Politics and Ethics, College of Arts, Celtic Studies and Social Sciences, director of UCC Futures – Collective Social Futures and director of ISS21 – The Institute for Social Science in the 21st century. Professor O'Neill has a long research career in Sociology and Criminology with a focus on inter-disciplinary research, creative, biographical, participatory methodologies, and the development of policy-oriented praxis as an outcome of scholarly activity. Her research leadership has been instrumental in moving forward debates, dialogue and scholarship in three substantive areas: forced migration and the asylum-migration nexus; the commercial sex industry, gender-based violence; and arts-based and biographical methods. Her research career has developed across a wide-ranging trajectory including research council grants and funding from major organisations and charities. She is committed to working with communities and civil society organisations to create change, especially marginalised groups. Her publications demonstrate expertise in critical, cultural and feminist theory as well as participatory, engaged methodologies. Maggie is a Fellow of the Academy of Social Sciences and a Fellow of the Royal Society of Arts.
Speaking about her admittance to the RIA, Professor Maggie O'Neill said: "I am delighted to be elected to the RIA and look forward to contributing as a sociologist, criminologist, gender expert and inter-disciplinary methodologist in working with the Council, committees and of course representing the Academy nationally and internationally. Many thanks to my nominators, my colleagues, our students and the wonderful research environment at UCC."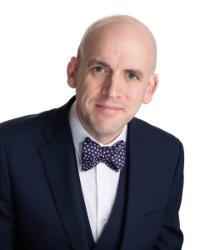 Professor Chris Lynch is a Professor and Consultant in Restorative Dentistry in the Cork University Dental School & Hospital, College of Medicine and Health. He is the third dentist to be admitted as a Member of the RIA, and the first since 1940. Professor Lynch has a long and proud association with University College Cork. A UCC dental graduate (BDS 1999), he worked at Cardiff University as Consultant and Professor before returning to Cork University Dental School & Hospital in 2017. With a distinguished track record of excellence in clinical dental education and research, he was awarded the Award of Excellence in Dental Education from the Association for Dental Education in Europe in 2014 – the premier European award in dental education. In 2023, Chris was awarded the prestigious international Ivar Mjör Prize for Practice-Based Research from the Network for Practice-Based Research at the International Association for Dental Research. Chris has been Editor-in-Chief of Journal of Dentistry, a leading international dental journal, since 2011. Following election by his colleagues, Chris became Dean of the Faculty of Dentistry at the Royal College of Surgeons in Ireland in March 2023 (a Postgraduate Surgical Faculty which focuses on the post-qualification education and training of dentists in Ireland and overseas).
Professor Chris Lynch said: "I am delighted and honoured to become a Member of the Royal Irish Academy. I look forward to promoting the work of the Academy. I am delighted to dedicate my achievement to University College Cork. UCC is a fantastic organisation, and I am grateful for the opportunities afforded me by UCC to develop my potential which led to this recognition from the RIA. I would like to thank all those who have supported me on my journey over the years – mentors, teachers, colleagues as well as the many students I have had the privilege to teach and supervise."
Commenting Professor John Cryan, Vice-President for Research and Innovation at UCC said: "It is wonderful to see UCC scholarship recognised in what is the highest academic honour in Ireland. I would like to congratulate Maggie and Chris on their induction to the RIA, they are fantastic role models in their respective research fields."
Today the RIA celebrates Admittance Day when 24 of their 28 newly elected Members will be officially admitted to the Academy for their exceptional contributions to the sciences, humanities and social sciences, as well as to public service. At its inception in 1785, the Academy had 88 Members; now there are 670 (of whom 95 are Honorary Members), almost equally divided between the sciences and the humanities. Each Member is formally admitted in a special ceremony, during which they subscribe to the Member's Declaration of Obligations and sign the Roll Book of Members. Notable Members include Nobel Laureates William C. Campbell, Peter Agre and John O'Keefe; Frances Ruane, economist; Philip Lane, European Central Bank; Fabiola Gianotti, Director General CERN; Brigid Laffan, Irish political scientist; and Geraldine Byrne-Nason, Ambassador of Ireland to the United States of America.
Professor Pat Guiry, President of the Royal Irish Academy, said: "These individuals, elected by their peers, have made exceptional contributions in their fields of endeavour. We are delighted to recognise their achievements. As Members of the Academy, they will support the RIA by engaging and leading in activities that strengthen the international recognition of the Academy's scholarship and serve the public good through their knowledge and insight."