Trashed
Trashed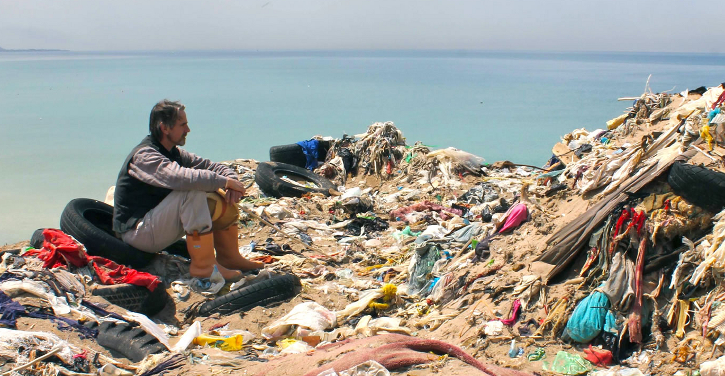 Trashed Screening at UCC
Academy Award -winning actor Jeremy Irons will talk in UCC at a screening of a feature length documentary TRASHED directed by the British filmmaker Candida Brady and featuring Jeremy as investigator and guide.
This film first premiered in a special screening at the 2012 Cannes Film Festival. Trashed has also been nominated for best documentary at the Raindance Film Festival.
In this ground – breaking documentary, Jeremy explores the world's most environmentally polluted places to reveal how the extent of our rubbish is affecting us and our planet.
In a film which manages to be both horrific and beautiful, Jeremy takes us on a journey to explore the risks to the food chain and the environment through the pollution of our air, land and sea by household waste. This powerful documentary explores the global waste crisis and the environmental and human costs of mankind's excessive generation and irresponsible disposal of waste materials. The film is of acute relevance for Ireland where the majority of waste is landfilled.
Following the screening Jeremy will discuss with the audience waste solutions including the performance of newer technologies around the world and the discussing a recycling intensive path forward that can advance sustainability and equity while creating thousands of green jobs.
This is a FREE event but tickets are required. See below for ticket information. This event is coordinated by the Green Campus Initiative, the President's Office and the College of Arts, Celtic Studies and Social Science, University College Cork.
Date: 23rd February 2015
Time: 2.15pm – 4.30pm [no late entries]
Venue: Boole 1, Lecture Theatre, Main campus, University College Cork
THIS IS A FREE, TICKET ONLY EVENT.
TICKETS ARE AVAILABLE FROM 17TH FEBRUARY, 2015. (9.30a.m. – 5p.m.)
FROM THE VISITORS CENTRE, STONE CORRIDOR, UNIVERSITY COLLEGE, CORK & FROM THE SCHOOL OF BEES OFFICE IN THE ENTERPRISE CENTRE.
NO PRIOR BOOKINGS AVAILABLE.
TICKETS ARE ALLOCATED ON A FIRST COME FIRST SERVE BASIS ONLY.