News
News
Team Mad Scientists raises over €1000 for the Irish Cancer Society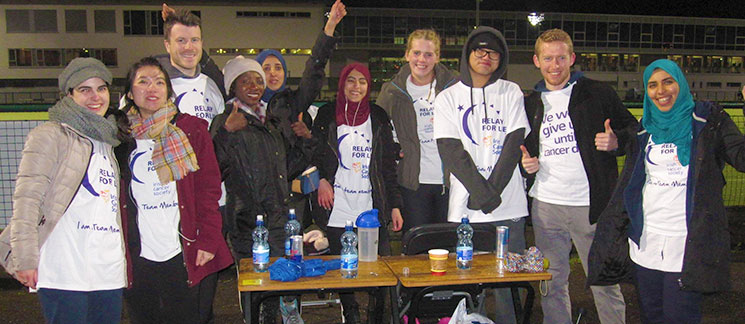 With students and staff from the School of Biochemistry and Cell Biology, Team Mad Scientists participated in their fifth UCC Relay for Life, on 3 and 4 March 2017.
Relay for Life is a 24-hour walking relay, with relays taking place throughout the year and around the world, to raise funds in the fight against cancer. The event was organised by the UCC Cancer Society, with all fundraising efforts supporting the work of the Irish Cancer Society. This year, Team Mad Sci raised €1,020 to benefit the Irish Cancer Society!
Well done and thanks to students in the MSc in Molecular Cell Biology with Bioinnovation and MRes in Biochemistry and Cell Biology for completing the 24-hour relay, despite the cold and rain showers!