News
News
Postgraduate Conferring Autumn 2019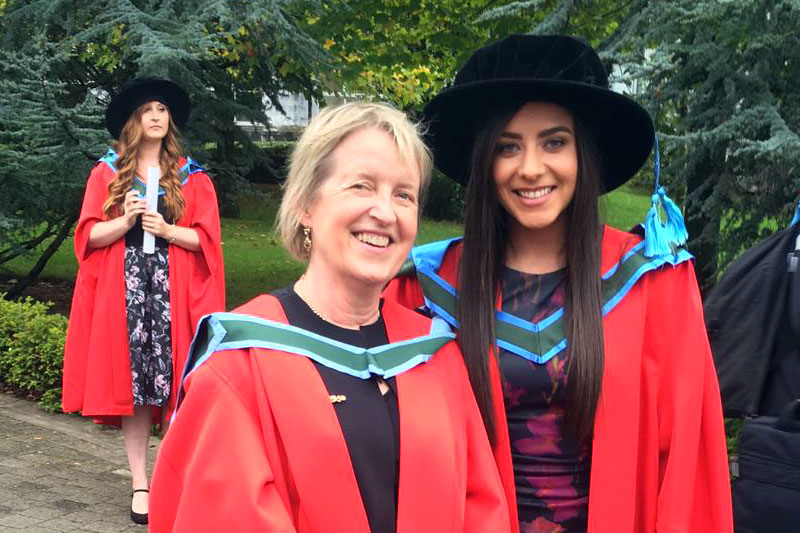 Congratulations to all the postgraduate students conferred at the Autumn conferring on Tuesday 15th October.
Dr Janinah Baclaocos completed her Degree of Doctor of Philosophy (PhD) research under the supervision of Professor John Atkins and Dr John Mackrill. Dr Sarah-Louise Long PhD supervisor was Dr Susan Joyce. Dr Sarah O'Donovan research supervision team were Professor Cora O'Neill, Professor Aideen Sullivan and Dr David Clarke. Dr Sreeram Udayan team of supervisors were Dr Kenneth Nally, Professor Paul O'Toole and Professor Fergus Shanahan. Dr Sarah-Louise Long and Dr Sarah O'Donovan were both BSc Biochemistry graduates.
Peter Cronin and Mehul Patel were conferred with a Degree of Master of Research (MRes) and their supervisors were Dr Susan Joyce and Dr Justin McCarthy, respectively.
Robert Hayes was conferred with a Degree of Master of Science (MSc) and his project supervisor was Dr Justin McCarthy.
Well done on all your hard work and dedication and wishing you every success in your future research careers.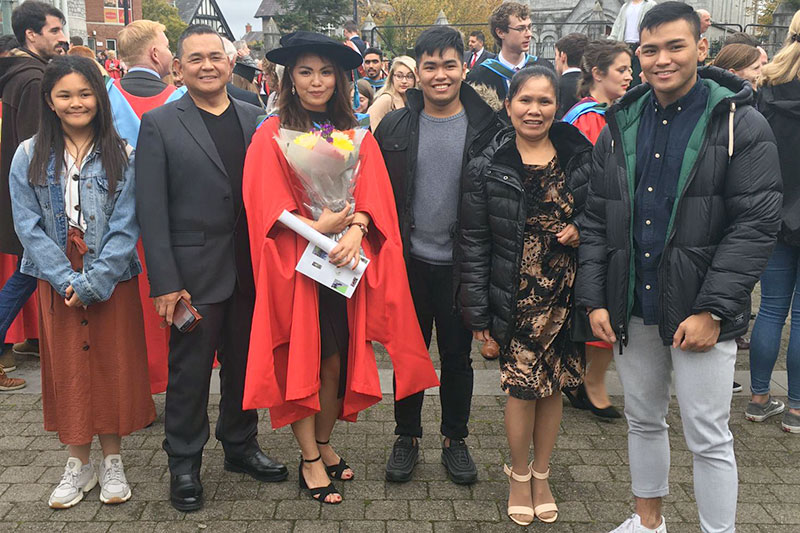 Dr Janinah Baclaocos and family.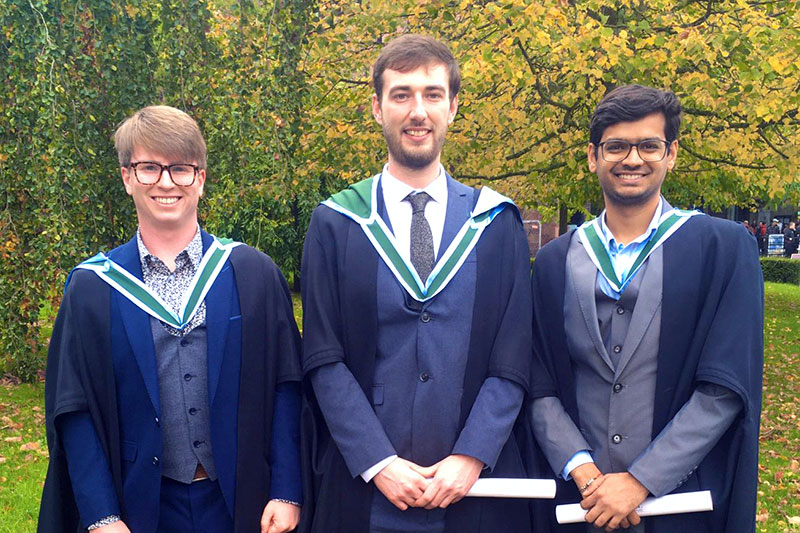 Peter Cronin, Robert Hayes and Mehul Patel.