News
News
Fourth Year BSc in Biochemistry (Honours) class of 2016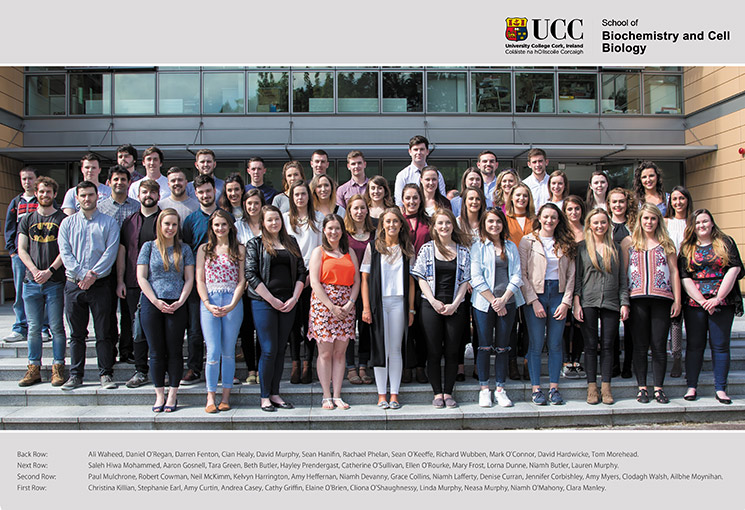 Congratulations to the Fourth Year BSc in Biochemistry (Honours) students who completed their exams in May.
Staff in the School of Biochemistry and Cell Biology want to wish you every success in your future careers and look forward to meeting you all at your graduation ceremony in October 2016.
We look forward to some of you returning to the school as postgraduate students doing an MSc in Biotechnology or an MSc in Molecular Cell Biology with Bioinnovation.