News
News
Dr Anne Moore at Áras an Uachtaráin on International Women's Day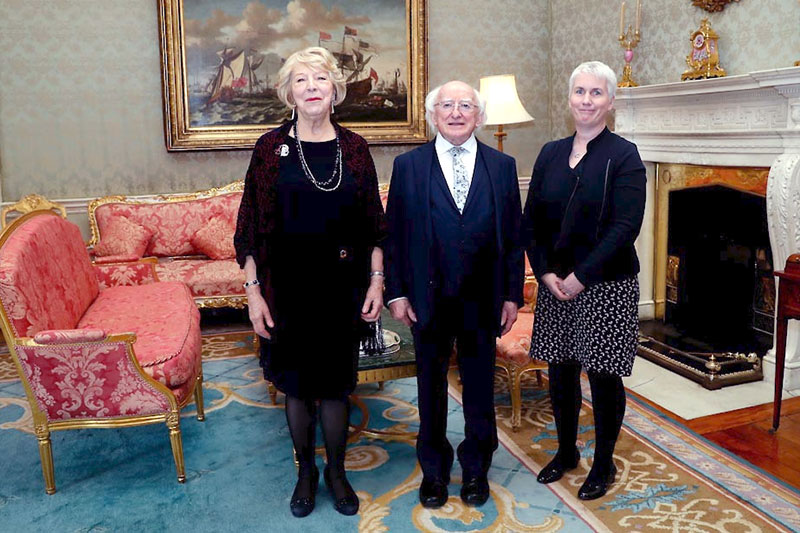 Dr Anne Moore was honoured to attend a reception hosted by Uachtaráin na hEireann, Dr Michael D. Higgins and Sabina Higgins to celebrate International Womens' Day "Women In The Sciences" at Áras an Uachtaráin on Friday, 8th March, 2019.
"Internationally and in Ireland, women are largely underrepresented in science and academia, with only 30% of scientific researchers worldwide being women. Research suggest that various practices in academia are causing this gender inequality, including the organisation of academia and academic networking, the way academic excellence is constructed, and the lack of informal support systems for women.
The 8 March event was aimed at addressing this latter point, by providing a place for women researchers to meet and share experiences.
President and Sabina Higgins invited some 150 female researchers to Áras an Uachtaráin, in celebration of the value of science and the work of female scientists, whether they are young researchers at the beginning of their academic careers, or internationally renowned experts."
This statement is taken directly from a press release posted in the President's diary on International Womens' Day 'Women in the Sciences' 2019.
The entire speech is also posted in the diary of the President of Ireland.