News
News
BioPharma Careers seminar hosted by UCC Biochemistry and Biotechnology Society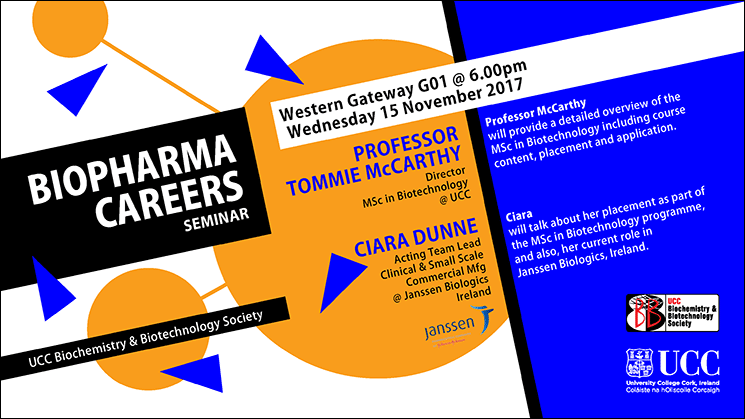 The first seminar, hosted by the Biochemistry and Biotechnology Society this academic year, was held on Wednesday 15th November at 6.00 pm in Western Gateway Building G01.
The speakers were Professor Tommie McCarthy, Director, MSc Biotechnology; and Ms Ciara Dunne, Manufacturing Team Lead, Clinical & Small Scale Commercial, Janssen Biologics, Ireland.
Professor Tommie McCarthy provided the students with information about the structure, content and the application process of the MSc Biotechnology programme. Professor McCarthy also provided information on typical types of projects completed on placement and placement opportunities. Finally, Professor McCarthy provided career advice in general, such as discussing what are considered valuable traits in an employee and what BioPharma companies have to offer MSc Biotechnology graduates.
Ms Ciara Dunne is a BSc Biochemistry (2011) and MSc Biotechnology (2012) graduate and is currently working as a manufacturing Team Lead at Janssen Biologics. Ciara discussed the MSc Biotechnology programme from a student's perspective and her placement in Eli Lilly and what it involved. Ciara also discussed the Janssen Biologics processes and her career profile to-date at Janssen Biologics.
The Biochemistry and Biotechnology Society would like to thank Professor Tommie McCarty and Ms Ciara Dunne for their very informative presentations and the question and answers session that followed. The Society would also like to thank Dr Sinéad Kerins for her help in organising and chairing this event.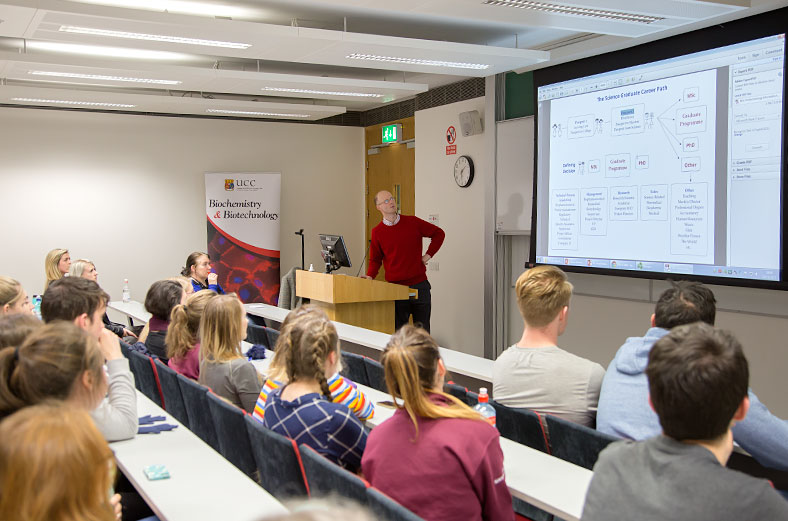 Professor Tommie McCarthy, Director of MSc in Biotechnology programme, UCC.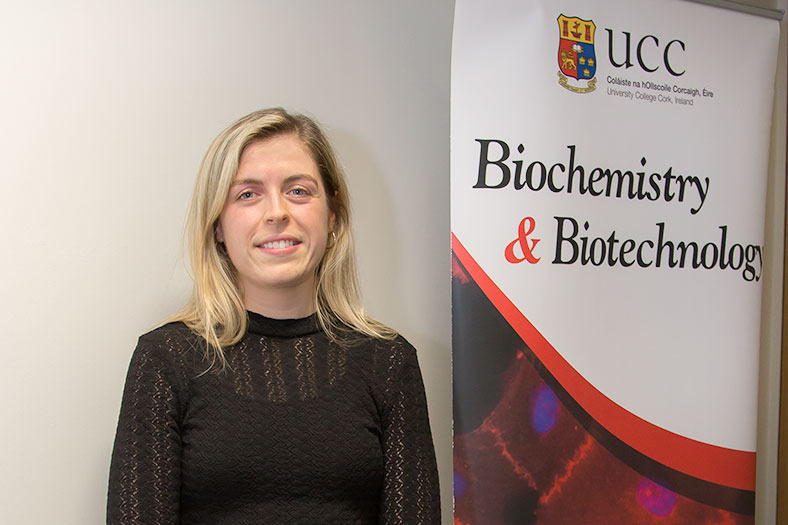 Ciara Dunne, Janssen Biologics, Ireland.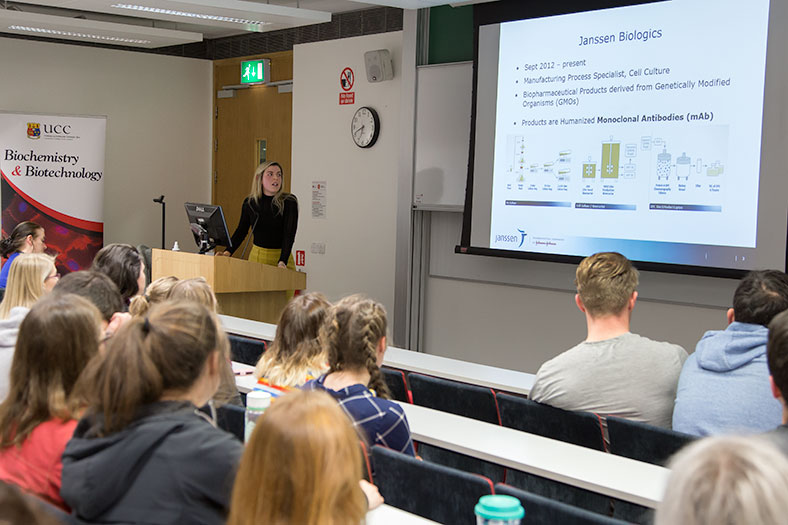 Ciara Dunne, Janssen Biologics, Ireland.