News
News
Biochemistry Quercus Scholar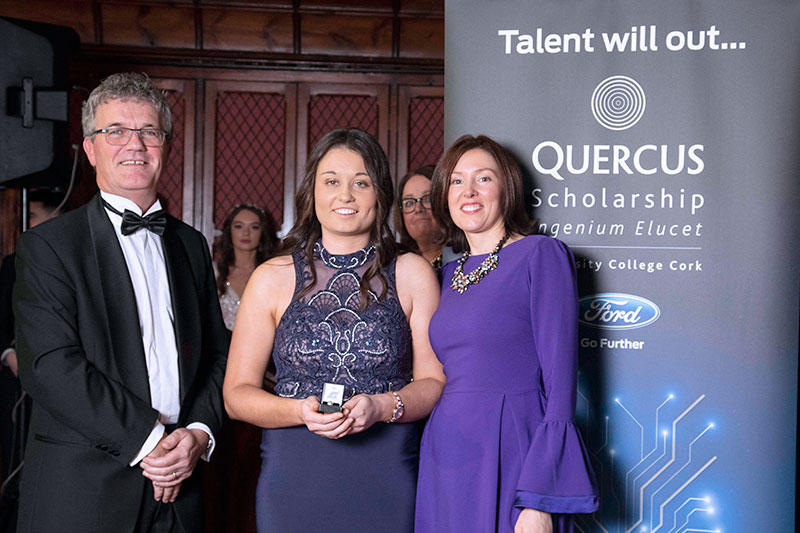 Congratulations to Chloe Sigerson, a third year Biochemistry student and a Cork senior camogie player, who was awarded a Quercus Sports Scholarship 2019 for outstanding sporting achievements.
Chloe has won Munster senior, intermediate and minor medals and was a 2018 senior camogie all-star.
The Quercus Gala for all the recipients and their families was held in the Aula Maxima on November 26th. Chloe's Quercus mentor Dr Sinéad Kerins (Director BSc Biochemistry), Professor Rosemary O'Connor (Head of School of Biochemistry and Cell Biology) and the staff of the School of Biochemistry and Cell Biology would like to congratulate Chloe on her Quercus Scholarship and all her achievements to-date.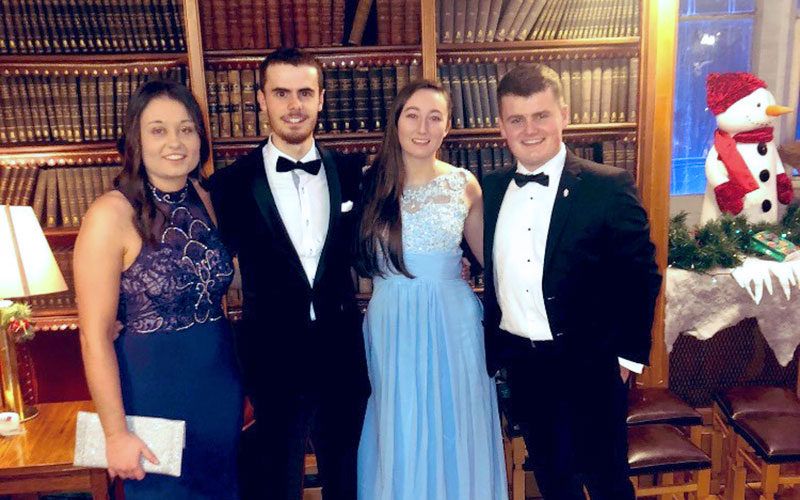 Chloe Sigerson (Biochemistry), Marcus Hogan (World Languages), Ciara Judge (Genetics) and Harry McCann (Digital Humanities).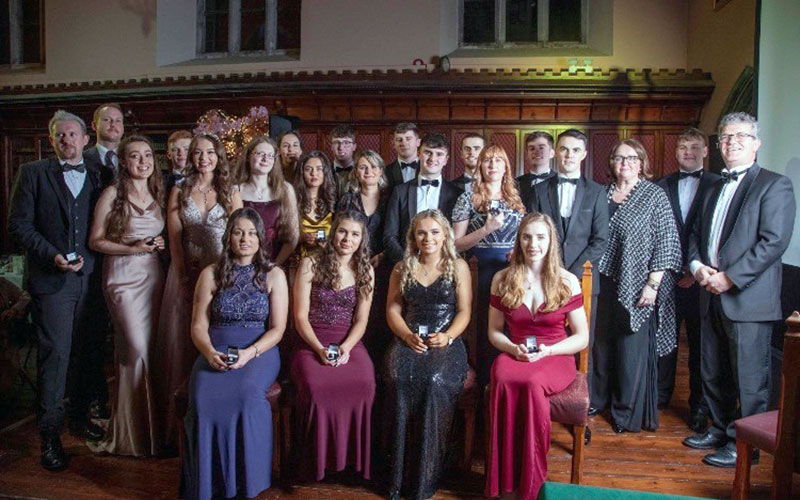 The Quercus Scholars 2019 and UCC staff members.