News
News
2020 UCC Regeneron College Virtual Award Ceremony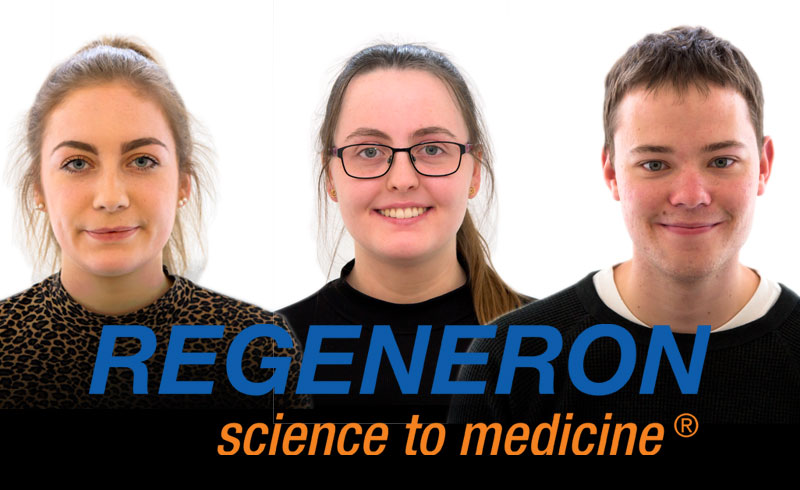 MSc Biotechnology students Sarah Hannon, Alice Kenrick and Ian O'Shea were presented with the "Regeneron Ireland College Awards" on 19th November 2020.
Aiveen Campbell compered the awards ceremony and Professor Tommie McCarthy, Director of the MSc in Biotechnology delivered the opening address which included recognising the achievements of the awards recipients and thanking Regeneron for their ongoing support of the Biotechnology programme and providing the graduates with such wonderful career opportunities.
The Process Sciences Awards were presented to Alice Kenrick and Ian O'Shea by John Crowley Executive Director Process Sciences and the Quality Assurance Award was presented to Sarah Hannon by Sandra Liddy, Senior Manager, Quality Assurance.
Alice, Ian and Sarah who are all BSc Biochemistry graduates received a bursary and a placement at Regeneron. It is extremely rewarding to see high-calibre Biochemistry graduates being recognised for their achievements and we wish them every success in their future careers.