Summer Opportunities
Summer Opportunities
Research Placements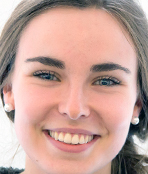 Ceili
I chose to study Biochemistry at UCC as I have always been hugely interested in understanding mechanisms of human metabolism, appetite, and associated endocrinology. A testament to the enabling nature of my undergraduate course, in my penultimate year, I attended a seminar hosted by UCC that inspired me to apply for the highly prestigious Amgen Scholars Program.
Following my application, I was delighted to hear I had been awarded a place in the programme and would be participating in an 8-week research project in the Institute of Metabolic Science within the University of Cambridge that summer.
My project, which was carried out in the O' Rahilly Lab, sought to explore if specific heterozygous missense melanocortin-3-receptor mutations were associated with an obese phenotype. The exact function of this receptor was unknown. However, mutations in melanocortin-4-receptor, an isoform of melanocortin-3-receptor, are the most common monogenic form of human obesity, and a functional link was postulated accordingly.
My time in the lab enabled me to gain hands-on practice in cell culture and bioinformatics, while also allowing me to network with scientists whose work has proved major milestones in shaping our understanding of the genetics of human obesity.
Moreover, my experience was made complete by the wonderful company of like-minded students who were equally eager to study an area of their passion and sample life in academia.
Outside the laboratory, the Amgen Scholars Program incorporated social activities including bowling, punting, a trip to London and attending live Shakespearean theatre.
At the end of the programme, Amgen Scholars from across all five European host universities attended a three-day symposium in Cambridge, where we each presented and discussed our finished projects.
The Amgen Scholars Program was a truly amazing opportunity that not only allowed me to apply my existing passion for studying human metabolic health, but also left me with a magnified fervour to untangle the unknowns that remain in this field. I would strongly recommend this programme to everyone considering a career in scientific research.
Ceili's career profile on LinkedIn
---

Ellen
I was delighted to participate in the Amgen Scholars Programme at the University of Cambridge during the summer of 2019. This programme gives undergraduate students the opportunity to undertake an eight-week intensive research project at one of five institutes across Europe. I joined the lab of Dr Darerca Owen, Assistant Director of Research at the Department of Biochemistry.
The Owen lab is concerned with the structures and functions of small G proteins and their downstream effector molecules. The Cdc42 effector protein, ACK, has been implicated in many human cancers, however, relatively little is known about its signalling partners. During the 8-week programme I focused on establishing whether the pyruvate dehydrogenase complex (PDC) E2-subunit contributes to the progression of ACK- driven cancers. I generated PDC-E2 expression constructs, then co-expressed these with ACK in HEK293T cells. Finally, I used co-immunoprecipitation of the proteins to confirm the PDC-E2/ACK interaction. Furthermore, I identified PDC-E2 as a substrate for ACK by using pan-pTyr antibodies to show an ACK-specific phosphorylation event on PDC- E2. The identification of the PDC-E2/ACK interaction contributes to the goal of attaining a comprehensive understanding of the signalling pathways ACK controls. This is crucial if ACK is to be established as a safe and efficacious anti-cancer drug target.
During the programme the Amgen Scholars resided at St. Edmunds College, a short walk from the Owen lab. The participants ate together daily and long-lasting friendships were formed. Evening lectures were organized on topics such as career development, funding opportunities and presentation skills, as well as a number of social activities including Shakespeare performances, punting on the river Cam and a trip to London. At the end of the programme, Amgen Scholars from all five European host institutes gathered at Cambridge for a three-day symposium. This was a highlight of the programme and included diverse speakers from the worlds of academia and industry, as well as informative small group discussions. In addition, I had the opportunity to present my research at the poster presentation. The symposium ended with a gala dinner at Clare College.
As an undergraduate, the opportunity to work in research at the Dr Owen Laboratory and engaging with fellow participants on Amgen Scholars Programme was invaluable. It has provided me with a comprehensive understanding of the global nature of a career in scientific research and has informed my future aspirations.
Ellen's career profile on LinkedIn
---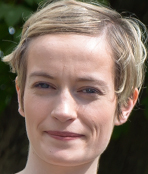 Amy
I was awarded a School of Biochemistry and Cell Biology summer vacation studentship allowing me to undertake 8 weeks of work experience in a research laboratory environment. I completed my placement in the Biosciences Institute UCC under the supervision of Dr Kenneth Nally. The welcome I received from my supervisor and the research team immediately alleviated my nerves allowing me to focus on the fascinating project.
The project investigated the cell death observed upon induction of the JAK/STAT pathway by the synergistic effect of cytokines TNFα and IFNγ in DLD-1 cells and explored a potential mitochondrial stress involvement in this phenomenon.
The placement provided one to one training of an array of critical laboratory techniques with a level of participation and understanding unachievable with the course practical classes alone. I received in-depth training and supervision in techniques including tissue culture, RNA isolation and quantification, rtPCR and QPCR, SDS PAGE and western blots, CTG assays and ELISA. This developed my understanding of experimental application and design. My analytical and critical thinking improved. Deciphering scientific papers, performing calculations writing reports and understanding theory became more fluid as I progressed with constant exposure to the laboratory environment. I learned how to apply theory to design experiments intertwining my knowledge from lectures with practical applications and how to interpret raw data and devise conclusive results. The experiments that did not work as anticipated introduced me to scientific troubleshooting, encouraging me to identify problems and redesign the experiment accordingly.
I learnt the criteria and techniques from conversations with staff on how they approach scientific writing, selecting and representing information in a concise, informative way which will be indispensable in completing my final year project.
Completing this placement was among the most enlightening, academically enriching and enjoyable of all my time in UCC and I am incredibly appreciative of the opportunity I had to experience it. I experienced an unbiased snapshot of working in a research environment which evoked such an interest, it has directly influenced the career path I hope to one day pursue. I would encourage any future student in biochemistry or a related outlet to pursue and complete a work placement such as this.
Amy's career profile on LinkedIn
---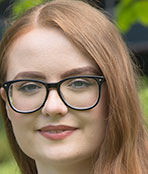 Aisling
Throughout my degree in Biochemistry and Cell Biology at University College Cork, my passion for a career in scientific research has been fuelled by attending lectures, reading extra material and completing numerous laboratory practices. Therefore, it was my goal to obtain work experience in a research laboratory for the summer before the final year of my degree. I was aware of the APC Microbiome Ireland and its status as a world-leading SFI research institute that promotes cross-disciplinary research. Therefore, I applied for the APC Summer Student Bursary as I knew it would be beneficial for my personal and professional growth. I was delighted and excited to be one of eight students who were successfully awarded this bursary to complete a nine-week research project.
My experience as an APC Summer Student has been enjoyable, challenging and rewarding. I was integrated into the Catherine Stanton APC2 laboratory in Teagasc, Moorepark. I greatly appreciated working in such a productive environment in a first-class research laboratory alongside students and colleagues who motivated, inspired and encouraged me during my nine-week project. I have gained a lot of experience in microbiology and molecular biology techniques such as media preparation, serial dilutions, optical density experiments, microscopy, genomic DNA extractions, PCR and agarose gel electrophoresis. I have also practiced good lab-bookkeeping, recording results, using Excel, bioinformatics and report writing.
Outside of laboratory work, I was given the opportunity to attend seminars every second week in which PhD students in Teagasc presented their projects. This was extremely interesting as it allowed me to get a greater insight into the various topics being researched in APC and in Teagasc. I volunteered to participate in APC Alimentary Adventures, an Education and Public Engagement activity at Cork Carnival of Science, where I interacted with the public to explain the different parts of the digestive system. Through this work I developed my communication skills and demonstrated my desire to promote science awareness in society. I was also involved in activities to celebrate World Microbiome Day and raise awareness of antibiotic resistance. During my time at Teagasc, I also had the chance to attend the Moorepark19 Teagasc Dairy Open day at which I listened to educational talks from researchers in the Agriculture Department. Prior to beginning my project, I attended both APC and Teagasc Inductions and obtained certificates in health and safety, laboratory safety and manual handling courses which has all added to my work experience and preparation for future jobs.
I thoroughly enjoyed this first-hand experience in a research laboratory, so much so that I hope to continue my career in research and academic discovery. I am more certain now than ever that I wish to pursue a MSc/PhD and I believe that working as an APC Summer Student has not only made me a more competitive candidate for such programmes but it has also helped me to develop the diverse skill set required to conduct research. I am now equipped with skills that are transferrable to my Final Year Project as well as my future career in science. This experience has brought me one step further in my career path and I would highly recommend applying for the APC Summer Student Bursary to anyone who wishes to develop their lab skills and experience working in a world-class institute with a friendly and encouraging work environment.
Aisling's career profile on LinkedIn
---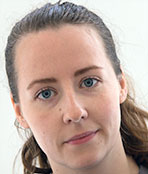 Sarah Kate
I received an APC bursary to undertake research during my third year of Biochemistry. My 8-week summer placement has been a great experience both academically and personally. I worked under the excellent guidance of Dr Susan Joyce and her team investigating host-microbe interactions. My research focused on bile acid alterations in a porcine model of cardiovascular disease.
I learned the importance of proper experimental planning/record keeping and gained first-hand experience in lab techniques through performing porcine serum extractions. Subsequently running these samples in the HPLC-MS machine, then processing and analysing the data myself, was a novel insight in carrying out an experiment from conception to completion.
Having little previous experience in statistical analyses, data interpretation was a welcome challenge, and I learned how to use a variety of software packages plus some online resources. I now feel comfortable in my ability to handle large data sets and organise information into graphs & figures.
Weekly lab meetings were an excellent platform for scientific discourse and learning about the work being done by others in the field. Group critique of selected articles was excellent practice in discerning whether sources are reliable. The meetings were also an enjoyable space to interact with everyone in the team.
Creating my own project presentation provided me with some practice in scientific writing. Collating my results into a presentable format then relaying them to the team was very rewarding - and a great way to get more experience in public speaking.
I have always wanted to participate in science outreach, so the EPE activities offered by APC throughout the summer were an ideal way to get involved. My favourite experience was guiding children through the inflatable digestive system during 'Carnival of Science'
I believe that the practical experience I have gained in lab techniques and data analysis will be of great benefit to me for my final year project. Undertaking this placement has made me excited to start a new research project - which I can credit to the confidence I've gained from working with a group of encouraging, helpful and like-minded people.
I would highly recommend an APC placement to any student - it's a fantastic insight into scientific research and an opportunity to learn many new skills and to challenge oneself in a supportive environment.
Sarah Kate's career profile on LinkedIn
---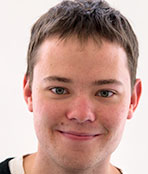 Ian
During the summer between 3rd and 4th year of BSc Biochemistry, I was awarded the UCC School of Biochemistry and Cell Biology Summer Vacation Studentship. This bursary secured 8 weeks of laboratory experience in the Cavanagh Pharmacy Building under the supervision of Dr Eoin Fleming. Over this period, I explored the optimisation of an enzyme kinetics practical as well as anti-IL8 antibody cultivation and detection. One central focus of the placement was subculturing a CHO DP-12 cell line to grow increasing levels of anti-IL8 antibody. The amount of this antibody produced by the cells was detected at different passage numbers, different density ratios and over a range of timed intervals.
I also gained invaluable experience in techniques such as:
Calculating the density of CHO DP-12 cells per mL of conditioned DMEM (10% FBS, 1% P/S)
Inducing E. coli to overexpress Cas-9 and IL-8 proteins
FPLC, SDS-PAGE and Western blotting techniques
Comparing the rate of reaction of enzyme and substrate interactions in the presence of a competitive inhibitor and an uncompetitive inhibitor
I thoroughly enjoyed this laboratory experience and would highly recommend seeking a summer placement before 4th year, as the laboratory skills that can be gained or strengthened will be very beneficial for the Final Year Project.
Ian's career profile on LinkedIn
---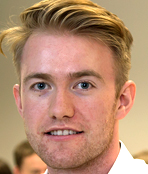 Shane
"I can't believe I'm getting paid for this, I would have worked for free"
During the summer of 2018, I was fortunate to be offered a fully funded scholarship in the AMGEN Scholars Program at Institut Pasteur, Paris, France. The AMGEN scholarship program offers twenty undergraduates from the fields of chemistry, biology, microbiology, medicine and bioinformatics from universities all around Europe the opportunity to work on research projects during an eight-week internship. This scholarship functions to encourage and inspire students to pursue a career in scientific research and academia. Uniquely, this program also includes non-laboratory based activities such as social activities, outings, and scientific discussions.
Institut Pasteur (named after Louis Pasteur) is one of the world's leading research centres and offers training in a large variety of topics, covering molecular and cellular biology, genetics, immunology, microbiology, genomics, bioinformatics, structural biology, enzymology, biological chemistry, virology, parasitology, mycology, epidemiology, imaging, neurosciences and developmental biology. This research centre has made impressive discoveries since its opening in 1888 including pasteurisation, vaccines for anthrax and rabies, and the discovery of HIV to name a few.
During the 2-month internship, students resided at The International University City of Paris. This fantastic campus holds 40 residences, many of these residencies mimic the architecture of houses from the countries that subsidised their construction (Japan house, Moroccan house, Indian House). Over the summer, the AMGEN students lived together in the Norwegian house. From here, the students commuted into central Paris to work.
My project was carried out in the Nanobody production centre under the Principle Investigator Pierre Lafaye and with the supervision of Gabriel Ayme, PhD. The 5-person lab was an entirely French-speaking lab, which made communication a tricky but fun endeavour. My project was entitled "The production and characterisation of nanobodies". These antibody variants are attained from alpacas. They are ten times smaller, more structurally stable, more resistant to extreme temperatures and pH than normal antibodies. The lab produces these nanobodies by phage display and panning, solely for the needs of labs within the Pasteur community. The lab previously used nanobodies to cross the blood-brain barrier, enter neuronal cells and bind neuronal Tau and Aβ, for the potential of creating a fluorescent-based detection system for pre-symptomatic Alzheimer's disease.
The non-lab based activities included scientific talks from esteemed researchers at Institut Pasteur, seminars including "Philosophy and science", "Ethics in Science", and "Presentation and poster skills". One of the most compelling seminars was given by Françoise Barré-Sinoussi, who was awarded The Nobel Prize in Physiology or Medicine 2008 for their discovery of human immunodeficiency virus. Other activities included subsidised tourist trips in Paris e.g. trips to the Claude Monet's house and gardens in Giverny.
My research ended by way of a poster presentation at Institut Pasteur where I was able to proudly present my work to members of the Pasteur community and to Irish diplomats for cultural affairs in Paris. The program concluded by taking the Eurostar from Paris to London to attend the AMGEN Scholars European symposium at Clare College, Cambridge. This symposium lasted 5 days and included poster presentations, seminars, awards and ended with a remarkable gala dinner.
This program was run to the highest possible standards and provided invaluable research experience, truly inspiring me to follow a career in scientific research. Importantly, it immersed me in French culture, forced me outside my comfort zone, and opened up my horizons to the opportunities a career in academia may possess, something that will stand to me for the foreseeable future.
Shane's poster presentatiion: 2018-Poster-ShaneMylesOCarroll-3rdYrBiochemistryStudent-Amgen.
Shane's career profile on Linkedin
---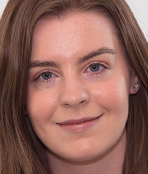 Aoife
I was awarded a SEFS summer bursary in 3rd year of my biochemistry degree. My project title was 'To investigate if the JAK1/2-STAT1 pathway behaves like a dose-to-duration signalling pathway'. The aim was to investigate if treatment of BT-20 cancer cells with various cytokines, such as TNF-α and IFN-γ, for different lengths of time affected the JAK1/2-STAT1 pathway. The JAK-STAT pathway is linked to malignancies and inflammatory pathologies.
I worked in APC Microbiome Ireland under the guidance of Dr. Kenneth Nally and his team. I received great help and advice on my project as well as gaining wonderful insight into the inner workings of a research lab. I loved working in such an interesting and productive environment. I initially applied for a bursary as I had an interest in observing the day-to-day running of a lab and I wanted to gain research experience to see what it entailed. The experience was invaluable, and I learned how to perform many useful techniques such as:
Tissue culturing
Western Blot analysis
Cell viability assays
BCA assays
ELISA
Recording results and performing statistical analysis using Excel and GraphPad software
It was wonderful to see how what I had been learning throughout the course of my degree applied to a laboratory environment. I gained valuable experience and skills that were transferrable to my Fourth Year Project as well as my future career. It was amazing and inspiring to experience working in a world-class institute such as the APC and it was a very rewarding and educational experience. I learned so much and would highly recommend undertaking a bursary to anyone interested in research.
Aoife's career profile on Linkedin
---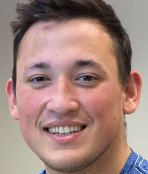 Danny
During my third year of undergraduate biochemistry, I had the opportunity to undertake a research project which allowed me to gain an insight into the exciting field of life science research. I was successful in applying for the Amgen Scholars Program at the University of Cambridge. With no previous research experience, it was an exciting opportunity to spread my wings and see what research really was all about. I joined the Inositide laboratory at the Babraham Institute under the supervision of Dr Phill Hawkins and Dr Len Stephens. My project entailed using a new lipid extraction assay to see the importance of the G subunit in regulating the phosphoinositide 3-kinase  in mouse neutrophils.
I not only gained skills in many key biochemical experimental techniques, but more importantly I was able to speak to scientists and got an insight in how academic research is carried out. Moreover, my background knowledge was often challenged when facing situations in which experimental procedures needed trouble shooting or mass spectrometry data needed to be analysed. Working on my own research project taught me not to be scared to ask questions, be self-sufficient and critical, yet realistic about my abilities. I realised that scientific research is dependent on the creativity to think of new questions and potential solutions, on the tenacity needed when dealing with failures and the objectivity required to interpret results.
Alongside the laboratory experience, we also had many talks from a diverse platform of professionals which allowed me to gain an insight into careers in academia, funding opportunities, the industrial sector and poster presenting. I also gave a PowerPoint presentation of my project to the other scholars where I was questioned about key issues revolving around my experimental designs and approaches. At the end of the programme, I took part in the Amgen symposium at Clare College where I designed and presented a poster which encapsulated my research project over the past eight weeks. The symposium was a fantastic way to end the European Amgen Programme 2019 where all students on the Program converged at Cambridge. It was a great two days with organised talks and poster presentations. It was amazing to see the diverse range of projects from other students and to see their interests in science.
My experience on the Amgen programme was rich, exciting and challenging, from the lab bench to organised talks and activities. For me, the highlight of my summer placement was being surrounded by amazing students from all over Europe, having scientific conversations with them and also learning about their interests and backgrounds while having a cup of tea!
Danny's career profile on Linkedin
---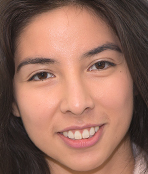 Rachel
During my third year in Biochemistry, I was awarded a bursary from APC Microbiome Ireland. The summer studentship has been an absolutely incredible experience. Working in APC was enlightening and inspiring with new challenges every day. My 8-week project was entitled "Epithelial cells response to dietary emulsifiers" under the guidance of Dr Aine Fanning and her team. The project involved testing the effects of two common emulsifiers polysorbate 80, carboxymethylcellulose and lipid mixture on intestinal epithelial cell line HT-29 cell lines
I have gained so much experience working in the labs in APC and as part of my project I was trained in tissue cultures, molecular biology techniques and various assay protocols.
While working on my project in APC I developed and maintained many transferable skills
optimising time management
presentational skills
critical independent thinking
scientific writing
I have had the invaluable experience of working in a first-class research lab. I have worked alongside many students and colleagues who motivated and encouraged me each step of the way in my lab work.
Working in APC was a wonderful experience and without hesitation, I would recommend this programme to any student who wishes to develop their lab skills and gain invaluable experience in an amazing and friendly work environment.
Finally, after spending the Summer working in APC, I feel I am now much more confident and prepared for any scientific challenges I will face while moving forward in the future in my career as a scientist.
Rachel's career profile on Linkedin
---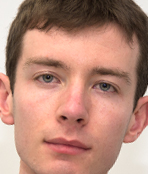 Mark
During my third year in Biochemistry, I applied for a UCC College of Science, Engineering and Food Science (SEFS) Summer Research Bursary. This programme gives 10 students in the College of SEFS the opportunity to complete an eight-week summer project in one of the research laboratories within the university. I was successful in my application and worked under Dr Kellie Dean of the School of Biochemistry and Cell Biology.
My project dealt with long non-coding RNAs and their role in cancer. I investigated the long non-coding RNA, SNHG5 (Transcript: SNHG5-202; RefSeq: NR_003038.2). There is an increased expression of this RNA molecule in colorectal cancer and it has been found to promote the survival of colorectal cancer cells (Damas et al., 2016).The aim of the project was to identify the protein binding partners of SNHG5 in the hope that this would improve our understanding of the role it plays in colorectal cancer.
This project provided me with excellent laboratory experience. It improved my analytical and troubleshooting skills and gave me the chance to use a wide variety of different techniques including electrophoresis, PCR and plasmid extraction. I also feel that this project has greatly improved my confidence in the laboratory.
I would definitely recommend any student to apply for this programme because, not only does it give you the opportunity to improve your laboratory skills but also gives you a great taste of what a career in scientific research is like.
---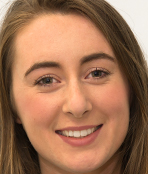 Orla
During my 3rd year in Biochemistry at UCC, I was eager to obtain some summer work in a research lab to experience what a career in research would be like. I was successful in my application for the UCC College of Science, Engineering and Food Science (SEFS) Summer Research Bursary which was awarded to 10 students in the College of SEFS. My 8-week project was entitled "In situ tracking of CO2 bubble dynamics in kefir, 'The Champagne of Dairy'" and was under the supervision of Dr Shane Crowley and Dr Christiane Schmidmeier, in the School of Food and Nutritional Science.
The project was based around the fermentation process of the probiotic beverage, Kefir, and how this could be optimised for consistent commercial production. I used the novel BARDS technology (created by UCC's Dr Dara Fitzpatrick) which enabled monitoring of outgassing in the cultures. I also used other techniques including conductivity, centrifugation, SDS PAGE, viscometry and cryoscopy.
A one-page report about the outcomes and results of my summer research project was submitted to SEFS Teaching Learning and Student Experience Committee after the project was completed, in addition to a poster (Poster-OrlaBrosnan-3rdYrBiochemistryStudent-SEFS-Bursary).
This research project, although based in a different School, enabled me to learn many new techniques, gain valuable laboratory experience under two excellent supervisors, improve my analytical and presentation skills among others and how to work as part of a laboratory team as well as being able to work independently. I would highly recommend taking up a short research project, such as this, as it has given me more confidence entering my final year project and also has given me a competitive advantage when applying for jobs after graduation.
Orla's career profile on Linkedin
---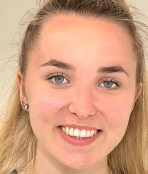 Chloe
iGEM (international Genetically Engineered Machine) is a synthetic biology research competition between universities that takes place in Boston annually. I initially applied for a place on the UCC iGEM team because I was interested in the idea of a student-run research project. Additionally, I wanted to obtain extra laboratory experience before entering into fourth year and carrying out a final year project. A trip overseas to Boston was an added bonus!
Our summer project titled 'Moonshine' focused on creating biosensors for detection of various contaminants in food and drink. We bioengineered constructs using cloning methods to detect antibiotics in milk (specifically tetracycline, erythromycin, penicillin), and also to detect methanol contamination in alcoholic beverages. We incorporated a universal chromoprotein readout that allowed us to visualise when our contaminant was present, and in what concentration.
One thing I enjoyed about iGEM in particular was working with students from different faculties. Our team consisted of Pharmacy, Medicine, Mathematical Science and Biochemistry students. We applied our different skill sets to the project which was very effective. As a biochemistry student I spent most of my time in the laboratory implementing, designing and troubleshooting experiments. I received great training in how to use laboratory machines like the Typhoon, Ivis and Omega Star Plate-Reader. I also learned a wide range of biochemical techniques such as PCR, Cloning, Western Blot, SDS-PAGE, Chromatography and many more. I would definitely recommend students to undertake a research project like iGEM before entering into fourth year as it sets you up very well for your final year project. Furthermore, it gives you an insight into the life of a researcher and what exactly it entails.
Chloe's career profile on Linkedin
---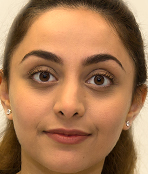 Amina
Upon the commencement of my 3rd year of my Biochemistry BSc degree at UCC, I was determined to find a summer placement. I spent a month filling out forms and applying for various summer bursaries. I was one of 8 students who was successfully awarded a place on the APC Scholarship Programme for 8 weeks. I worked on Dr Harriet Schellekens' research team. My project involved the investigation of the effect of MK (ghrelin agonist) on HEK293a-GHSR1a cells at various time intervals. This was a brilliant opportunity to apply the knowledge I had obtained throughout the first 3 years of my degree, and also, to learn many new techniques which we had not yet experienced. Everyone was very accommodating and helpful throughout the whole experience.
Outside of the lab work, I was given the opportunity to attend weekly meetings, which allowed me to get a greater insight on the various topics being researched within the team. At these meetings, post-docs and PhD students presented literature reviews and discussed opportunities for growth and improvement on projects. This experience equipped me in settling into final year Biochemistry easily, as I had a greater understanding of what was expected of me whilst carrying out my fourth year research project.
I believe working at APC has given me a competitive advantage when applying for jobs after I graduate. I would urge every student of science, who is even slightly interested in research, to apply for this programme. It is an opportunity to grow and broaden your horizons, allowing you to think more critically about a particular area and implementing your own ideas. The research environment gives students more freedom of thought and to undertake their own project, and to carry out all the necessary steps to achieve results. A sense of confidence in your own scientific ability is very rewarding.
Amina's career profile on Linkedin
---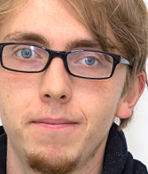 Jack
Over the summer between the 3rd and 4th year of my BSc in Biochemistry, I applied for and was awarded an APC student internship and had the opportunity to work in Dr Cora O'Neill's laboratory. Dr O'Neill's research specialises on the cellular mechanisms of neurodegenerative diseases, focusing on Parkinson's and Alzheimer's disease. As a student of biochemistry, I was immensely grateful to be given the opportunity to put my lab skills and theoretical knowledge to practical use.
My project was focused on the gene PINK1. PINK1 is a gene that has been implicated in both genetically inherited and sporadic Parkinson's disease. Under the guidance of the PhD, MSc and postgraduate students in her lab, I examined the effect various PINK1 mutations had on the expression of key cellular proteins. I worked with various cell lines, including human brain cells and various mouse cell lines. Though the work was at times challenging, I greatly enjoyed the 8 weeks I spent in the lab.
I would highly recommend this scholarship to anyone who is considering a career in research. It gives you a real flavour of what it's like to work in a research-oriented laboratory. As well as this, having the chance to develop your lab skills prior to your final year will put you in a great position for your fourth year project.
---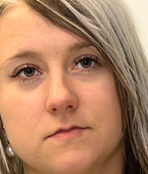 Erika
I was awarded a Summer Studentship from the APC which included a bursary and I worked in Professor Douwe Van Sinderen lab. My supervisor was postdoctoral researcher, Dr Maria Esteban Torres. The research focused on the intracellular synthesis of a novel energy storage polysaccharide in bifidobacteria: role in survival and host colonization. The aim of this project was to study the metabolism of this intracellular polysaccharide and its role in host colonization.
I gained a lot of experience in microbiology and molecular biology techniques such as PCR, media preparation, dilution, electrophoresis, genomic DNA extractions, plasmid isolations, bacteria transformations etc. During my work experience, I learnt how to do everything from ''scratch''. I also improved my skills in problem-solving, analytical thinking and '' how to think outside the box''. It was great opportunity to meet other people who were working in a lab as they share their experience what it is like to study further in the research.
Erika's career profile on Linkedin
---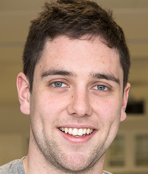 Aonghus
During my 3rd year at UCC, I was successful in applying for the Amgen Scholars Programme at the University of Cambridge. Having previously completed an industry placement in 2nd year, I wanted to gain experience in a research lab, and this 8-week programme was a fantastic opportunity to do so. I conducted my project with Dr Michael Murphy and his team, at the MRC-MBU Mitochondrial Dysfunction lab. My project involved the use of alternative respiratory enzymes in the modulation of mitochondrial redox signalling.
Outside of the lab, the programme organised many informative talks, spanning a broad range of topics, from life as a postgraduate, to careers in industry, to designing a scientific poster. In addition, weekends were packed full of social activities, all organised by the programme coordinators. The highlight of the programme was the Amgen Scholars Symposium, which took place in early September. This event brought together 100 Amgen Scholars from 5 European programmes, where we presented our work, took part in interactive discussions, and attended many social events over a 2 day period. My time in Cambridge was thoroughly enjoyable, granting me an opportunity to develop valuable research skills while experiencing life in such a vibrant and cultural city.
Aonghus' career profile on Linkedin
---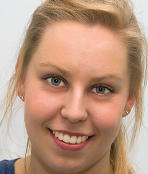 Christina
During my third year in UCC, I secured an APC Summer Scholarship which allowed me to carry out a research project with Dr Susan Joyce. My project involved screening Lactobacillus strains of human origin for bile salt altering activity. I was integrated into the Bile Research Group and gained experience of microbiological techniques, biochemical systems, bioinformatics, DNA technologies, project organisation, planning, writing, discussion and presentation in an integrated setting.
This experience also gave me the opportunity to develop invaluble skills such as:
Troubleshooting, dealing with unexpected issues and changes of direction.
Project planning and data analysis/problem solving.
Efficient and accurate recording of data.
Exposure to existing/emerging technology.
I thoroughly enjoyed my time in the lab, so much so that I hope to continue my career in research and academic discovery.
---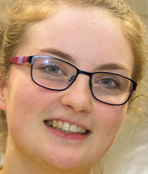 Elaine
From the moment I began my degree in biochemistry I wanted to see the inner workings of a research laboratory. Therefore an important goal for me was to obtain experience in a research laboratory during the summer break after 3rd year. As I was really interested in cancer biology and the spectrum of poor prognosis cancers that affect the Irish population, I sought to get experience in the Cork Cancer Research Centre. I emailed Dr Sharon McKenna, principal investigator of the autophagy team. Dr McKenna offered me a one month placement, during which I got to collaborate with members of her team. As a result of this experience I got to witness a day in the life of a cancer researcher. I studied the role of autophagy, induced by chemotherapeutic drugs, on the regulation of certain genes in oesophageal cancer cell lines.
There are many advantages to undertaking a summer research placement. For example, I developed good lab-book keeping skills and report writing skills. I had to work towards tight deadlines which really improved my time management skills. I also became efficient in conducting cell culture and drug treatment experiments, flow cytometry, western blotting, and protein quantification amongst other new and established scientific techniques. As a result of my summer placement, I feel that I hit the ground running when it came to my final year project as I was able to apply what I learned from my summer placement. I would recommend any student studying biochemistry to try and get summer placement whether it be in a research or an industrial setting. Nothing compares to first-hand experience and it helps you come to a decision about your own career. It certainly did for me. It was a great opportunity to work in the Cork Cancer Research Centre. I got to work with talented researchers and I thoroughly enjoyed the experience.
---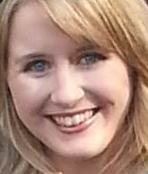 Fiona
‌During third year, I got the opportunity to take part in the Amgen Scholars Programme which was hosted by the Karolinska Institutet in Stockholm, Sweden. I learned a lot during this programme and really enjoyed undertaking my own project where I investigated the effects of mitomycin C on calcium signalling in bladder cancer cells.
On completion of the research element of the programme, I attended the Amgen Scholars European Symposium which was held in Cambridge, UK. This allowed me to network with other Amgen Scholars and to learn about the research they conducted during the summer.
This placement strengthened my interest in beginning a PhD in cancer research after my degree. and I am now studying for a PhD in lung cancer at Oxford University.
---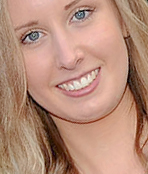 Elizabeth
‌The summer before my final year at UCC, with a lot of help and advice from lecturers, I was successful in applying for an Amgen undergraduate summer research scholarship at the University of Cambridge. During my two-month project at the Institute of Metabolic Science, I studied the molecular genetics of severe human disorders of insulin signaling. I really enjoyed my time in the lab and decided to continue in research when I graduated. I began post-graduate research at the MRC Mitochondrial Biology Unit, University of Cambridge in 2013 - I am investigating the regulation of AMP Kinase, an energy sensor in the cell, that in turn regulates many metabolic pathways.
---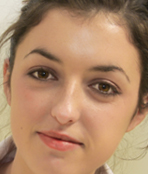 Rebecca
During my third year at college, I applied to Dr Mark Carrington, Biochemistry Department Cambridge, to see if he had a research position available for the Summer. I was offered a place on the Amgen Scholars Programme to work with Dr Mark Carrington and his research group, to undergo research into gene regulation. In addition, to carrying out novel research, I also got to attend numerous very useful talks given by Professors, people from industry and administration personnel. During the three months, I also had to give a presentation of my work to the other Amgen Scholars and attend the presentations given by them. I also got to go on fun day trips organised by Amgen and at the end of the three months there was a 3 day symposium where I attended talks, presented a poster of my research and got to meet Amgen Scholars from other Universities. Overall, this experience and programme was really beneficial and enjoyable and it aided me when I returned to UCC, as I had to conduct a novel research project as part of the fourth year Biochemistry programme.
---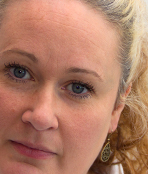 Denise
During year 3, several lecturers encouraged us to consider summer lab/research placements, especially those who were thinking of going into industry or going on to apply for postgraduate positions. This would not only add to our experience but would also be beneficial to our 4th year research projects.
As a mature student with family commitments, taking a placement abroad was not an option for me so I sent my CV and a brief cover letter out to some of the Academic Staff in the School of Biochemistry and Cell Biology at UCC describing my interest in a voluntary placement. I chose those who were involved in areas of research that were particularly interesting to me, although I did not limit myself to only one path.
I was offered a summer placement with Professor David Sheehan here at UCC, School of Biochemistry and Cell Biology. Even though the placement was voluntary on my part, I committed myself and my time to learning as much as I could in the 10 weeks I was there. Working alongside several international postgraduates, I got to explore the regulation of the stress response protein called glutathione transferase from non- mammalian sources. I was able to apply proteomic techniques in environmental toxicology and ask lots of informative questions. I learned the importance of data recording and importantly some very useful mathematical calculations and the use of some computer software (don't worry, nothing too complicated!). What was really reassuring was that I was never under any pressure to produce results but was there to learn and observe real-life scientific research. I also made new friends from around the world!
My experience in Professor Sheehan's lab helped me to approach my 4th year research project with a lot of confidence especially after knowing that I had gained "hands on" experience with many of the techniques I used in my summer placement.
I am very grateful for the summer opportunity I had at UCC in year 3 and would encourage anyone with a passion in any area of Biochemistry to pursue a summer placement for the great benefits it brings. The lectures are very helpful and love to see students taking the initiative.
---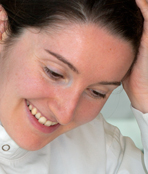 Anita
I was aware that a significant part of my fourth year Biochemistry degree programme would involve me carrying out my own novel, independent research project. In order to become better equipped in planning and completing such a project, I decided that I would try to secure a funded research position here in UCC in the summer months before I started my fourth year.
I had heard about the Biochemical Society Summer Studentships in class and through emails. They appealed to me because they gave me the scope to find a potential supervisor and project that I would enjoy working on. I approached Dr Paul Young to see if he was agreeable to applying for this scholarship with me; I had experience in his lecturing capacity and his line of research really interested me. I applied and was successfully awarded the studentship to work on a project involving the α-actinin cross-linking proteins.
I learned a lot on completion of this 8-week project. Through it I became familiar with popular lab tools and techniques, techniques that I most definitely used time and time again during my fourth year project, and, as a result, gained confidence in myself.
These 8 weeks fuelled my desire for research and upon graduation I decided to continue with research and am now working towards a PhD in Dr Paul Young' s lab.
---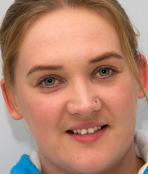 Linda

Before entering 4th year, I decided to try and secure work placement in a biochemistry lab to gain better insight and understanding of the area. I am interested in the clinical diagnosis of disease and the biomedical side of things so I initially tried to find something in a hospital. Unfortunately, I didn't acquire a clinical placement but I did manage to secure voluntary placement in a hospital research lab in the Royal College of Surgeons Education and Research Centre in Beaumont Hospital where I worked in the Molecular Medicine lab.
I was working on a PhD project which was investigating the correlation between the p16 cyclin dependent kinase inhibitor expression and the efficacy of chemotherapy. I had the opportunity to work directly with the principle investigator, who was very encouraging and supportive. After a while I was able to work independently and gained experience with several biochemical procedures such as immunofluorescence, western blotting and tissue culture.
This experience was invaluable for me entering my 4th year as I used some of these techniques in my final year project. Another great addition to my Curriculum Vitae is the fact that the paper for this project has been published. doi:10.1038/bjc.2015.187.
I would highly recommend a summer placement before starting 4th year. It enables you to practice techniques that you have learned throughout your degree which greatly increases your confidence when doing your final year project. You also get to work with professional scientists and gain insight into the dynamics of a biochemistry lab.
---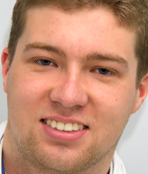 Bryan
The modules during third year piqued my interest in research. I wanted to obtain experience in a research laboratory over the summer which would give me the added benefit of starting the final year project with greater competence. I am particularly interested in cancer biology and therefore sought to gain a position in a lab that focuses on cancer research. I spoke with some lecturers within the School of Biochemistry and Cell Biology before being put in contact with Dr Sharon McKenna, a principal investigator in the Cork Cancer Research Centre. Her laboratory focuses on cancers that do not respond to conventional treatments and the role of autophagy in cancer cell survival.
Following discussions with Dr McKenna I obtained a four-week project investigating autophagy in a number of cell lines. During this time I became competent in a number of laboratory techniques such as tissue culture and Western Blot and also gained experience using newer techniques such as flow cytometry and immunofluoresence which I had only read about in lectures. The Cork Cancer Research Centre focuses on translational medicine – delivering improved treatments and outcomes to patients and engaging with medical staff in local hospitals. This appealed to me and opened another potential career pathway to me.
During this time I was able to get an insight in the research process and engage with researchers who are actively working in a field that appeals to me. Consequently I was able to make decisions about my future career and whether I wanted to pursue research as a career. Doing independent research is a great addition to any CV and is excellent when writing grant or PhD applications. Enhancing my scientific literacy skills benefitted me greatly during the Final Year Project. I enjoyed working to deadlines and having weekly meetings as it highlighted the focus and drive needed for pursuing research.
Industrial Placements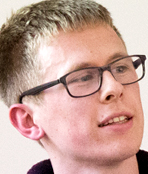 Ciarán
During the summer prior to starting my final year in Biochemistry, I was delighted to acquire a position in Eurofins BPT Ireland in Dungarvan, Co. Waterford for four months. Such laboratories in Eurofins are unique to those of larger manufacturer labs, as Eurofins offer contract lab testing services for the benefit of the wider pharmaceutical industries across the UK and Ireland. I was able to network with management and staff at their annual Open Day – which is held at the end of September each year – and from here I was fortunate enough to interview and receive a position for the summer.
Here, I worked as a Laboratory Assistant in the Pharmaceutical Chemistry department, which really helped in developing the basic skills I found very helpful for completing my Final Year Project work. I was trained in making chemical solutions for analytical use, performed logbook reconciliations and calibrating laboratory equipment – all necessary basic skills required for a career in the pharmaceutical industry.
I was also able to get on board with an improvement project within the department. This project involved creating a database of reagents commonly ordered in by analysts, and crosslinking these with customer tests which are performed within the department. I used the company's internal LIMS software to search for recurring ordering details of reagents, and utilised current European Pharmacopoeia (EP), as well as USP and JP (USA and Japanese Pharmacopoeias respectively) to check for reagents required for each test. I compiled an Excel database for the use of all the analysts within the department, which has helped organization within the department.
In addition, performing this project aided communication held between laboratory assistants and laboratory analysts within the department. It helped my organization, communication and problem-solving skills particularly.
Eurofins BPT is a great company to work for, as they give you great amounts of responsibility and get you involved in interesting projects. Overall, I thoroughly enjoyed the experience, and it has strengthened my decision to follow a career in the pharmaceutical industry.
Ciarán's career profile on Linkedin
---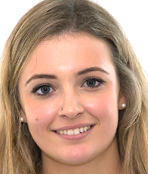 Nicola
Before entering my final year of Biochemistry, I was fortunate to acquire work placement in a Biotechnology department in GSK, Worthing (UK). The department I was placed in provide technical support to many of the manufacturing sites located worldwide. I was fortunate to be placed on the Quality Team where I worked as an intern Analyst.
I received great support from my team in GSK and was provided with excellent training on various laboratory techniques used by analytical scientists. I was responsible for carrying out routine maintenance on various pieces of laboratory equipment and general upkeep of the analytical laboratory. I was also responsible for carrying out routine biochemical assays on various samples received from other teams within the department. I learned a lot about the importance of good documentation practices, health and safety policies, and even got experience in writing a Standard Operating Procedure (SOP) for the department. In addition to this, I was given exposure to the process of analytical method development. I was responsible for automating some of the routine biochemical procedures commonly used by the laboratory on a robotic device called the 'EpMotion'. The laboratory skills I developed while working in GSK have already proven useful as I found they greatly assisted me with my Final Year Research Project (FYP) which I have just completed in UCC.
My team in GSK got me involved in weekly and monthly meetings which provided me with an excellent insight into the structure of the business and provided me with a wider view of how my team helped to contribute to the major business goals of GSK.
I was also fortunate to be given the opportunity to shadow other GSK employees working in different areas of the business and I was even given tours of the manufacturing and solvent recovery facilities on site. This was a great opportunity to see the other types of roles available to employees in industry.
The development of my laboratory, presentation and teamwork skills was emphasized through the entire duration of my placement, and I am extremely grateful to all of the staff at GSK, Worthing who made my experience so enjoyable. I am also very appreciative of the members of staff in the School of Biochemistry and Cell Biology who encouraged and assisted me in my search for summer placement.
My experience on placement gave me an excellent insight into a career in industry and made me realise I would like to pursue a career in the pharmaceutical industry in the future. I look forward to beginning my career in industry where I am certain the skills I developed while on placement will assist me greatly.
Nicola's career profile on Linkedin
---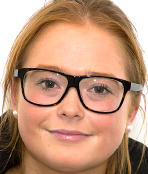 Maeve
My future goals are driven towards a career in the Biopharmaceutical industry. Therefore, I was eager to acquire relevant work experience before entering my final year of Biochemistry. I was lucky enough to obtain an 11-week work placement in Janssen Sciences, Ringaskiddy.
Over the course of my work placement, I was given the opportunity to shadow the Capacity Planning and Performance Management (CPPM) Lead. Working as part of the CPPM group was a huge learning curve for me and provided me with an excellent insight into Supply Chain Management. The CPPM group works with labs of the Biopharmaceutical organization in many different locations around the globe and helps with the management of their lab planning and performance. Laboratories of the Biopharmaceutical organization have recently started using the software Smart-QC. Smart-QC is a web-based resource planning and scheduling software designed specifically for Quality Control labs. Smart-QC provides a critical management tool that is used as a foundation and efficient infrastructure for long-term strategic planning and growth. It was designed to effectively manage the dynamic and complex QC environment.
My role in the CPPM group involved using Smart-QC to collect and validate data for various sites of the organization around the globe. The purpose of this was to see if the Smart-QC software was being utilised correctly by the sites. I was in constant communication with lab leads in sites around the globe via email and WebEx conference calls, which was a really interesting aspect of this job. This had a huge impact on my communication skills which I feel have developed significantly over the course of my work placement.
Alongside my role in the CPPM group, I was very involved in the project 'Enhancing and improving the Raw Material planning and testing strategy for Raw Material laboratories'. This was a Global Planning (GP)/ Quality Control (QC) student collaboration project. This project provided me with an insight into the significance of communication between the Global Planning and Quality Control teams. I was privileged enough to have been given the opportunity to present this project to the Vice President of QC in the Biopharmaceutical organization at the end of my time there. This was a brilliant experience for me and I noticed a huge development in my presentation skills. I am so lucky to have had the opportunity to work on such an interesting project with such a co-operative team.
My work experience provided me with an invaluable insight into the Biopharmaceutical industry. I would definitely encourage third year students to pursue a summer placement.
Maeve's career profile on Linkedin
---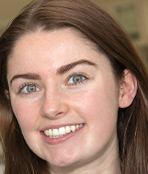 ‌
Aisling
Thanks to an information night held by the School of Biochemistry and Cell Biology, I decided to apply for an industrial placement before entering my final year of Biochemistry in UCC.
I was lucky enough to receive a position as a Co-Op student in DePuy Synthes, Cork. I was placed in the Materials Development department which enabled me to gain lab experience and project experience. In the lab, I was trained to carry out X-Ray diffraction on Hydroxyapatite. Hydroxyapatite is a compound that promotes bone growth and coats certain parts of orthopaedic implants. This allowed me to gain industrial lab experience while strengthening my analytical skills through the interpretation and recording of graphs generated by the diffractometer.
I was also given the opportunity to lead my own project on ultrasonic calibration. Through this, I collaborated with sister sites in the US through weekly virtual team meetings, gained experience in the validation and calibration of analytical instruments used in the plant, an insight into IQ/OQ documentation and practice dealing with vendors/suppliers.
Working in DePuy also enabled me to partake in extra activities such as volunteer work with iCAN (a charity devoted to providing support and fun days out for families with children suffering from Juvenile Idiopathic Arthritis) and allowed me to contribute to iWish meetings (an initiative to inspire women in STEM).
I am very grateful to my manager and all the staff in DePuy as my experience here has spurred my passion to work in industry and has given me invaluable experience which will stand to me throughout my final year project and in the future.
Aisling's career profile on Linkedin
---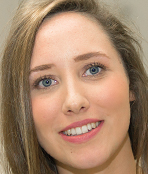 Beth
Knowing that I wanted to pursue a career in industry, I decided it would be of huge benefit if I gained experience in industry before I entered into my final year of Biochemistry. Glanbia which is a prestigious establishment in the milk industry opened its doors to its new plant in South Kilkenny in March this year. I worked there for 14 weeks in quality control. As this was a start-up plant, I gained a massive amount of experience in the short space of time I worked there. I was trained in cGMP (current good manufacturing practice), writing and reviewing SOP's (standard operating procedures), and was trained in the operation, maintenance, calibration and verification of various analytic instruments in the lab. I was also involved in many validation trails of process equipment which gave me a hands-on experience to life in industry. Working in Glanbia has allowed me to advance many personal skills such as strong, effective communication and working on a large, diverse, integrated team.
I am extremely happy with my decision to gain experience in industry. It has confirmed my intention to work in industry and has been of huge benefit to me when applying for graduate programmes.
Beth's career profile on Linkedin
---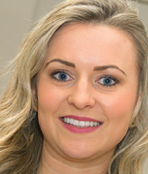 Mary
Before entering my final year of Biochemistry in UCC, I was lucky enough to acquire experience working in an industrial lab for three months of summer. I worked in Eurofins, Lancaster Laboratories which is located in my hometown in Co. Waterford. I worked in the biopharmaceutical sector here as this is most relevant sector to my course. This experience gave me a taste of working life and enabled me to expand the knowledge and further develop the skills that I had gained from the undergraduate lab.
I was given the opportunity to carry out tests on pharmaceutical products, to shadow and assist the other analysts in their work and I also carried out other jobs typical of a lab assistant including preparing the lab for a HPRA audit. I believe that this experience in a GMP environment will stand to me when applying for jobs as a postgraduate.
Overall, I am delighted to have had the opportunity to gain this experience and I would highly recommend for other students to get hands-on experience in a laboratory. I am grateful to the staff at the School of Biochemistry and Cell Biology for their help and encouragement in my successful attempt at finding experience relevant to my course. I am also grateful to the staff at Eurofins for sharing their knowledge with me over the course of the summer.
---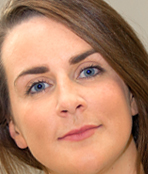 Denise
‌I completed a summer placement at Astellas, Killorglin, Co. Kerry. I called the company on spec and was advised to apply for their summer placement programme. My application was successful and I had the opportunity to carry out packaging operations and line maintenance activities. I also carried out relevant area and material checks, and conducted IPC testing of products and QC sampling. In addition, I set up and operated equipment needed in the process, and completed relevant documentation associated with operations. I found the placement really beneficial and got exposure to specialist training in cGMP, SOP's, health and safety protocols, manual handling procedures, good documentation practice. I also learned about contamination, garbing procedures, sterile environment, quality policy, regulatory bodies and audits. I learned a lot during this work placement and really enjoyed it.
Denise's career profile on Linkedin
---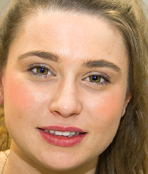 Ellen
‌In the summer prior to my fourth year in Biochemistry, I gained 3 months work experience in GlaxoSmithKline (GSK) Dungarvan. It was an invaluable experience to work in a pharmaceutical environment, where I worked as a lab assistant. I worked in the OTC Quality Control Lab where products such as Panadol and Solpadeine are tested. Some of my main duties were: logging the batches that came into the lab from the manufacturing floor, pooling samples from the batch to make a composite for further testing and tablet physical testing (ATW, thickness, hardness, friability, and disintegration). Other tests I was trained on were volumetric solution preparation and analysis, pH measurement, LOD & IR moisture analysis, TLC and I also became familiar with QC/QA GMP requirements and SOPs.
Overall it was a great environment to work in and gave me an insight to what the pharmaceutical industry would be like to work in.
Ellen's career profile on Linkedin
---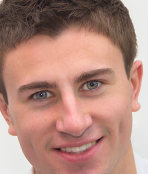 Stephen
Before entering my final year of Biochemistry at UCC, I decided it would be in my best interest to acquire industrial experience in a pharmaceutical environment to expand on the knowledge I had already gained in the undergraduate lab. LEO Pharma, based in Dublin, is now an established leader in a number of key therapeutic areas such as dermatology and coagulation. They provided me with the opportunity to work for a short number of weeks with a supervisor overseeing the production of Fucithalmic, which acts as a bacterial protein synthesis inhibitor by preventing the turnover of elongation factor G from the ribosome. During my time spent at LEO Pharma, I gained GMP (good manufacturing practice) training and guidance in writing and understanding SOP's (standard operating procedures).
This opportunity gave me hands on experience of production line work, research methods in their laboratories, staff meetings, garbing procedures in sterile area's and downstream processes. Troubleshooting and maintenance are necessary to maintain consistent batch production and I was fortunate enough to work with an engineer when a problem arose with an autoclave. It took me by surprise how similar the techniques used in the laboratories at LEO Pharma were to those I used during 3rd Year and I found them beneficial as it aided me when conducting my Research Project in 4th Year.
Overall I am really happy with my decision to gain this experience and am grateful to the staff at the School of Biochemistry and Cell Biology for their advice in helping me do so.
Hospital Placements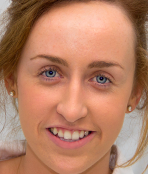 Jade
I decided to find summer work placement before entering my final year of Biochemistry at UCC as I felt there would be numerous advantages with acquiring a placement in a professional working environment. For example, I knew I would gain a better insight into the career I want to pursue after I graduate, and also, it would give me confidence going into the labs in fourth year to carry out my own independent research project.
As I am extremely interested in the medical side of biochemistry and the work carried out by biomedical scientists and clinical biochemists, I sought placement in a hospital. I applied and successfully got an opportunity to work on a voluntary basis in Barrington's Hospital Laboratory, Barrington's Hospital, Limerick – a private hospital. Their laboratory is accredited by INAB, Irish National Accreditation Board for histopathology reporting, which means testing of all tissue samples and biopsies that are taken in theatre or in Outpatient surgical rooms are of a very high standard. They also provide walk-in services for an extensive range of blood tests.
I gained a lot of experience during the time I spent working there. I learned a lot about haematology and the detection of different diseases and illnesses, I saw a number of different tests carried out on tissue samples and I learned about the mechanics of the equipment used in the lab to test these samples. I was also instructed on how to efficiently manage and gather scientific data. I worked closely with doctors during biopsy analysis. I am very appreciative that I received such an excellent opportunity that helped my passion for a career in clinical biochemistry grow stronger. I would really encourage students to try and get hands-on experience in a laboratory, whether it is in industry or research. It certainly develops the skills you already know from the undergraduate labs.