News
News
Vacancy: TEAGASC PhD Walsh Scholarship Opportunity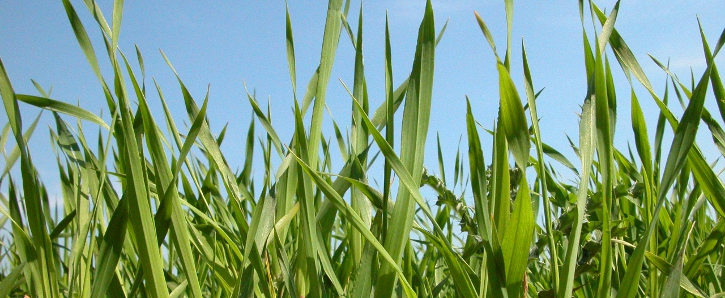 "Increased understanding of the role of N fertiliser in grass-white clover milk production systems"
Walsh Scholarships Ref Number 2021069
Background
Ireland's competitive advantage in milk and meat production is based on the efficient production and utilisation of grazed pasture. White clover (clover) is going to become more common place on farms due to the requirement for farmers who have a derogation from the Nitrates Directive to include N in their reseeds from 2020. This requirement is combined with pressure to reduce N fertiliser usage which is a target of the EU Farm to Fork Strategy. Incorporating clover in grazed grassland will allow farmers to reduce N fertiliser application by taking advantage of its N fixing abilities. From Teagasc research we know that grass-clover swards receiving lower N fertiliser application (~150 kg N/ha) can produce similar quantities of herbage annually to grass-only swards receiving 250 kg N/ha. This project will examine appropriate summer N application to grass-white clover swards in a grazing systems experiment to understand the effect of reducing the number of applications in summer on herbage production, sward clover content and nitrate leaching. Quantifying plant available N in the soil across the full year will create a bank of information for farmers on N availability for plant growth and the effect of year/weather on that availability; this will help inform N fertiliser application management. Nitrogen use efficiency is a key parameter in pasture-based milk production systems. A farm systems N
balance model will be used to calculate the N use efficiency and the N surplus on grass-white clover grazing systems compared to a grass-only high N system.
The PhD project will involve, amongst other tasks, a cow grazing experiment, plot based experiments, pasture measurements, herbage analysis, laboratorial approaches, data collection and statistical analysis; reporting and publishing findings at (inter)national conferences and industry meetings; participation in dissemination activities; preparation of papers for publication in peer-reviewed journals; preparation of a thesis.
Requirements
Applications are invited from graduates holding or expecting a First Class Honours or a Second Class Honours Grade One degree in Agricultural Science, Plant Science or related discipline. The successful candidate should be highly self-motivated. The Walsh Scholar will take part in wider VistaMilk Centre activities such as annual conference, relevant Master classes and workshops, and Education and Public Engagement activities. A minimum level of competency in English is required. Please see the following link with regard to English Language requirements (https://www.ucc.ie/en/study/comparison/english/).
Award
The scholarship funding is €24,000 per annum and includes University fees of up to a maximum of €6,000 per annum and is tenable for 4 years.
Further Information
Contact Dr. Deirdre Hennessy, Teagasc. Email: Deirdre.hennessy@teagasc.ie Phone: +353 25 42297 or Dr. Rossana Henriques, UCC. Email: rossana.henriques@ucc.ie Phone: +353 21 4904561
Application Procedure
Applicants should submit a curriculum vitae detailing qualifications, experience and including contact details for at least one academic referee and cover letter by email simultaneously to: Dr. Deirdre Hennessy - Deirdre.hennessy@teagasc.ie and Dr. Rossana Henriques - rossana.henriques@ucc.ie. A short list will be created based on applications received and interviews will take place in late May or June.
Closing date
21st May 2021