News
News
VACANCY: Senior Demonstrator (BEES)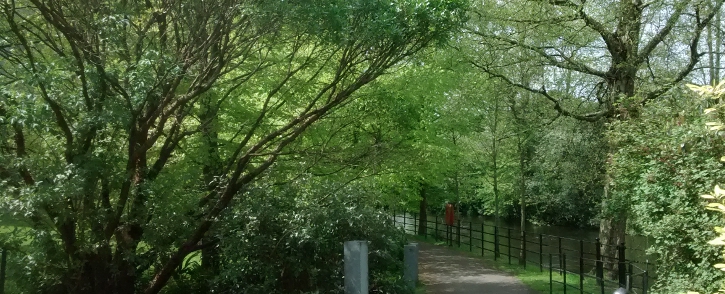 The School of Biological, Earth and Environmental Sciences seeks a Senior Demonstrator to carry out teaching, administration and examination duties pertaining to first year Biology practicals within the School, and to run the School's highly successful Transition Year Programme.
The successful candidate will be required to work in a part-time capacity from mid-August to the end of March, and to attend the first year internal examination board in mid-May. Within these parameters the position offers a certain degree of flexibility. The successful applicant will be offered a part-time hourly paid contract.
Applicants should have at minimum a BSc degree in Biological Science and good IT and organisational skills. Teaching/demonstrating experience is essential.
Rate: Approximately €15,000 in total
Candidates are asked to supply a short CV (max 2 pages) and a personal statement outlining their suitability for the post. Interviews for this post will be held in mid-July.
Closing date for applications: Monday, 1st July 2019 to the School (bees@ucc.ie).
Duties of Post
First Year Practicals
Timetabling practical sessions and organisation of daily student quotas, facilitating student transfers between practical slots and dealing with assorted student enquiries
Organising demonstrators for practical sessions, including organising substitutions in rotas where necessary.
Weekly briefing session and circulating written instructions for demonstrators
Designing and organising student questionnaires for each set of practicals
Liaising with technical staff re servicing practical, organising the ordering and collection of practical materials
Introductory lecture at each practical, demonstration and supervision of practicals
Devising/amending marking schemes for practicals, liaison with demonstrators re input and collation of practical marks
Collection, collation and entry of practical marks on DMIS system
Dealing with paperwork associated with absentees (sick certs, sports certs, bereavements etc.) and contacting students in relation to absenteeism from practicals on a daily and weekly basis
Liaison with module coordinators
Reviewing and revamping existing practicals (annually) and introduction of new practicals (periodically)
Transition Year Programme
Receiving and responding to applications for places on the programme, which takes place in late February/early March
Liaising with TY Co-ordinators in schools to process group applications
Devising a timetable of suitable activities for TY students, liaising with academic, technical and research staff to organise different classes and practicals
Dealing with all administration relating to the programme, including room booking and producing certificates for the end-of-week presentation to participants
Informal enquiries can be made to Ms Elaine Kelly, School Manager (e.kelly@ucc.ie) or to Dr Barbara Doyle-Prestwich, First Year Co-ordinator (b.doyle@ucc.ie).