News
News
VACANCY: Professor/ Professor (Scale 2) in Environmental Science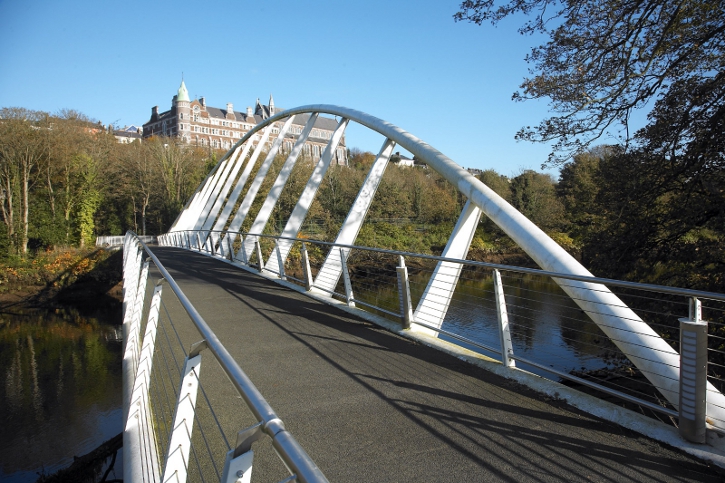 UCC wishes to appoint an experienced academic to the role Professor in Environmental Science within the School of Biological, Earth and Environmental Sciences. (Permanent Whole Time Post).
The School of Biological, Earth and Environmental Sciences, within the College of Science, Engineering and Food Science (SEFS) comprises the academic disciplines of Environmental Science, Geology, Zoology, Ecology and Plant Science. The School was formed following a major restructuring of the University and the formation of SEFS with three other University College Cork Colleges in 2005. The School is one of the largest in the College of Science and Food Science (SEFS). The School offers a wide variety of programmes across the disciplines, a number of which are ranked in the top 100-150 in QS subject rankings. It currently offers ten undergraduate programmes, two taught MSc programmes, four MRes programmes, and one postgraduate diploma. The School of Biological, Earth & Environmental Sciences holds an Athena SWAN Bronze Award and is proactively committed to equality and diversity in the workplace.

The successful candidate will be expected to have a doctorate in Environmental Science or a relevant area and demonstrate a proven commitment to leadership and excellence in teaching and research as evidenced by a scholarly reputation of international standing. S/he should develop research compatible with research agenda of the School, national and EU funding strategies. Freshwater environmental science is a strength in the existing environmental team. S/he is expected to have a strong track record of sustained peer-reviewed publications and will have a record of fostering a culture of teaching and research excellence. S/he is expected to take a leadership role in the School.

The post will also be aligned with the Environmental Research Institute at UCC and it is expected that the successful candidate will play an active role in the institute and as a senior academic, play a leadership role in the institute. The institute is a leader in sustainability and environmental researcher, facilitating multi-disciplinary based research solutions to global challenges. With over 400 researchers from 20 academic schools across the university and six research centres (including a Science Foundation Ireland funded National Centre of excellence in Marine and Renewable Energies and a United Nations Environment Programme GEMS Water Capacity Development Centre) the institute has currently over €55 million of funding supporting over 200 active research projects, produces approximately 275 peer reviewed publications per annum and over 40 MSc/PhD graduates. The Institute focuses its research on the three challenges of Climate change, maintaining a Healthy Environment and transitioning to a Circular economy, underpinned by platforms of expertise in Environment; Energy; Marine; Sustainable Agriculture and Food; and Sustainable Materials. The ERI has considerable infrastructure to support this activity with over 7000m2 of space at its two dedicated buildings at the Lee Road, and the Beaufort Building, Ringaskiddy. The Professor of Environmental Science will have access to facilities and space as required at the institute.

Please note that Garda vetting and/or an international police clearance check may form part of the selection process.

For an information package including full details of the post, selection criteria and application process see https://ore.ucc.ie/. The University, at its discretion, may undertake to make an additional appointment(s) from this competition following the conclusion of the process.

Informal enquiries can be made in confidence to Professor Andy Wheeler, Tel: 021 490 4577, Email: a.wheeler@ucc.ie . Further information on the School of Biological, Earth and Environmental Sciences please visit http://www.ucc.ie/en/bees.

Depending on the level of experience of the successful candidate, the appointment will be made at either Professor or Professor (Scale 2) Salary Scale:
Professor Salary Scale: €110,221 - €138,397 (Scale A)/ €115,888 - €145,646 (Scale B)
Professor (Scale 2) Salary Scale: €93,530 - €109,403 (Scale A)/ €98,319 - €115,025
(Scale B)

Salary placement on appointment will be in accordance with public sector pay policy.

Applications must be submitted online via the University College Cork vacancy portal (https://ore.ucc.ie/). Queries relating to the online application process should be referred to recruitment@ucc.ie, quoting the job-title.

Candidates should apply, in confidence, before 12 noon (Irish Local Time) on Tuesday, 2nd April 2019.
No late applications will be accepted.

UNIVERSITY COLLEGE CORK IS AN EQUAL OPPORTUNITIES EMPLOYER

Please note that an appointment to posts advertised will be dependent on University approval, together with the terms of the employment control framework for the higher education sector.
Contact Person: Professor Andy Wheeler
Contact Email: a.wheeler@ucc.ie
Job ID: 034151
Close Date: 02-Apr-2019 12:00
See: https://www.ucc.ie/en/hr/vacancies/academic/