News
News
US Geological Survey Director visits BEES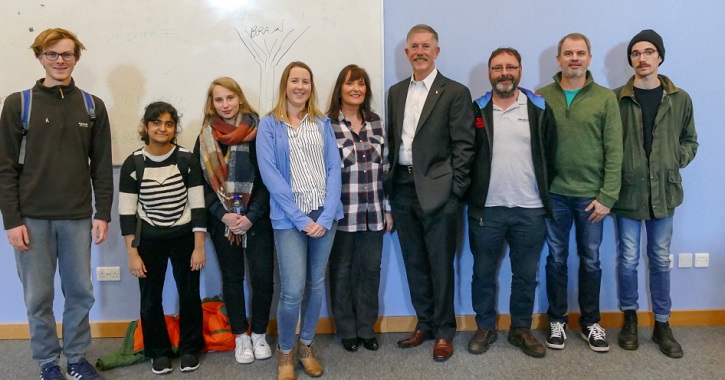 The School of BEES was delighted to welcome Dr James F. Reilly, Director of the US Geological Survey to Cork recently.
As head of the USGS, Dr Reilly is responsible for leading the United Stats' largest water, Earth, biological science and civilian mapping agency. Prior to joing the USGS served US and allied militaries as an expert on space operations and as a technical advisor supporting the National Security Space Institute of the US Air Force.
As an astronaut with NASA, Dr Reilly has flown 3 spaceflight missions and conducted 5 spacewalks totalling more than 856 hours in space.
Dr Reilly gave a lecture entitled "USGS - A Vision for Earth Science' whilst at UCC and met with students and staff.
We were delighted to welcome the Director of the @USGS Dr James F Reilly to @UCC this week. #EarthScience #Geology #TeamBEES pic.twitter.com/oOOSEUdHJV

— School of BEES, UCC (@uccBEES) October 24, 2018