News
News
The Irish lough that offers a window into the deep sea - New research from the UCC labs at Lough Hyne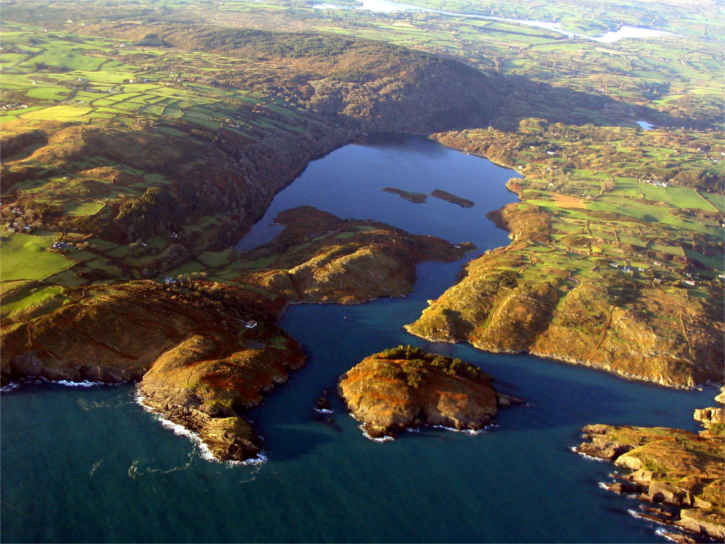 International collaboration and a new publication mark an important agreement to continue monitoring of marine subtidal cliffs at this unique study site.
Collaborators from University College Cork (Prof. Rob McAllen and Luke Harman) and the University of Wellington, New Zealand (Prof. James Bell and Valerio Micaroni) have been undertaking the monitoring of marine subtidal cliffs in Ireland's only permanent subtidal marine monitoring programme at Lough Hyne Marine Reserve for the last three years. Normally many of these communities would be found between 30 and 150m deep (in the mesophotic zone) but at Lough Hyne, they exist much shallower allowing easier research possibilities.
A new paper published today in Science of the Total Environment reports how the abundance of sponges in the lough shrank by half between 2000 and 2018 with slow-growing sponges being worst affected probably sometime between 2010 and 2015 although the cause of this decline is unclear. Recent survey results have now begun to show promising signs of recovery in some of these habitats.
A sponge garden in an Irish loch offers scientists a rare glimpse into the rapidly changing ocean.

It also has them worried.

"In recently published research, we reported how the abundance of sponges in the lough shrank by half between 2000 and 2018." https://t.co/KOT7XBh0vs

— The Conversation (@ConversationUK) June 10, 2021
To coincide with the paper publication there has now been agreement of the continuation of this monitoring programme with Ireland's National Parks and Wildlife Service for the next five years which is vital for us to track changes in these unique marine communities and therefore manage the habitats more effectively.
In addition, an article in The Conversation has been published and a short video on the work can be seen here: