News
News
The Fox Got You exhibition opens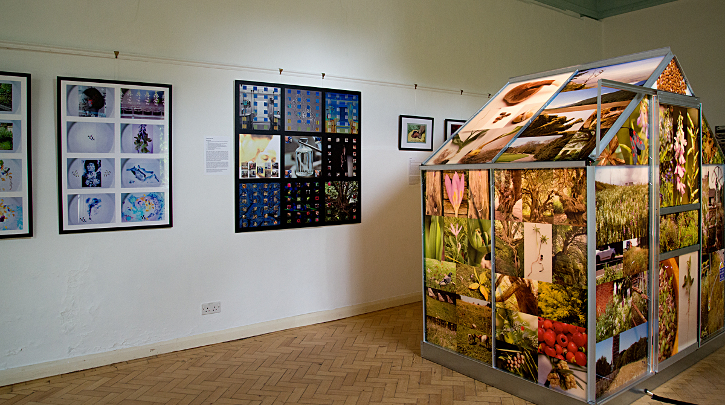 A new exhibition has opened at University College Cork which celebrates the role of plants in medicine.
'The Fox Got You' is a photographic exhibition featuring a wide range of extraordinary images and built around a greenhouse which itself display a range of images of some of the most medicinally useful plants
The Fox Got You is an art and science project celebrating six common plants which are at the origin of five major medicinal drugs:
Foxglove and the drug Digoxin for the treatment of heart arrhythmia.
Goat's rue and the drug Metformin for diabetes.
Yew and the cancer chemotherapy drugs Paclitaxel and Docetaxel.
Autumn crocus and the drug Colchicine for gout.
Meadowsweet, willow and Aspirin.
Check out our new #sciart exhibition in @uccBEES and later at @glucksman: #TheFoxGotYou by Francoise Sergy celebrating the awesome power of plants to heal. pic.twitter.com/CvSuBKNG9Z

— Dr Eoin Lettice (@eoinlettice) February 26, 2018
Françoise Sergy is a photography artist. As it happens, she is diabetic and the drug Metformin is part of her treatment. She started the project as a way of saying thank you to the plant goat's rue, which indirectly keeps her alive. She brought together the people involved at each stage of the journey from plants to drugs. Her artwork was first exhibited at the University of Oxford Botanic Garden.
The exhibition runs in the School of Biological, Earth and Environmental Sciences (BEES), UCC at the North Mall from 26th February to 10th March. It then transfers to the Glucksman Gallery, UCC from 13th March to 28th March. The exhibition is free to view and all are welcome.
The exhibition is brought to UCC by Mairead Kiely, Eoin Lettice and Barbara Doyle Prestwich (all of BEES) in collaboration with the artist, Françoise Sergy. The exhibition is supported by the International Association for Plant Biotechnology (IAPB) and the School of BEES.