News
News
The Coastal Atlas of Ireland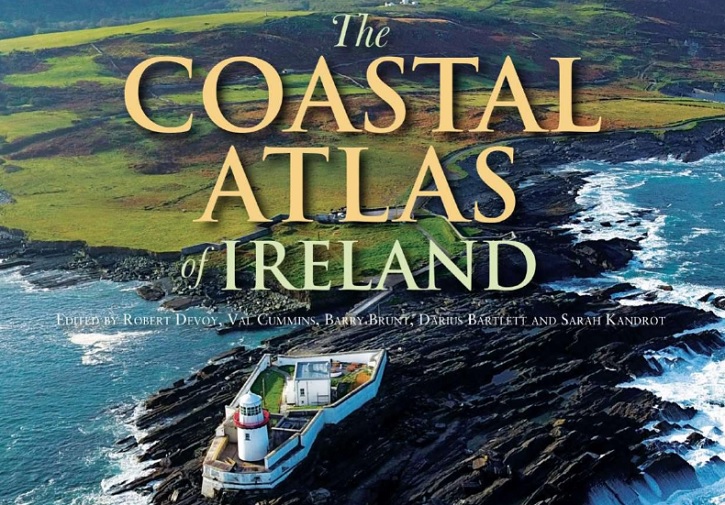 The Coastal Atlas of Ireland has been published with a significant contribution from BEES staff.
BEES is really proud to be a sponsor and major contributor of the Coastal Atlas of Ireland with often multiple pieces by our staff, including:

Dr Greg Beechinor
Dr Debbie Chapman
Dr Grace Cott (now University College Dublin)
Dr Val Cummins (now Simply Blue)
Dr Michelle Cronin
Professor John Davenport
Dr Tom Doyle
Dr Mark Jessopp
Professor Tom Kelly
Dr Susan Lettice
Dr Aaron Lim (now Green Rebel Marine)
Dr Rob McAllen
Professor Maria McNamara
Dr Pat Meere
Professor John Quinn
Professor Andy Wheeler

The Coastal Atlas is "a celebration of Ireland's coastal and marine spaces. Drawing on written contributions from over 140 authors from across the island of Ireland and beyond, the Atlas takes an explicitly all-island approach; though the work has a much wider relevance and potential reader interest. It is organised into six sections, comprising a total of 33 chapters, that take the reader from the distant geological past, by way of the prehistoric era and a focus on the island's physical environments, through time and the human colonisation of Ireland, to the complex cultural and economic landscapes of the near past through to the present day. It concludes with an assessment of the importance of coastal and marine environments in understanding the island's development, appreciating the present, and contemplating future opportunities and challenges. Although not claiming to be encyclopaedic, when read in its entirety the Atlas will provide readers with a fascinating and comprehensive excursion through time and space along Ireland's coastline" - Dr Val Cummins (BEES/Simply Blue)

Full details on how to order are at Cork University Press: see here.
It is retailing at €59. Order online now, and will be in all good bookshops in the coming weeks.