News
News
Marine Geology Wednesday Webinars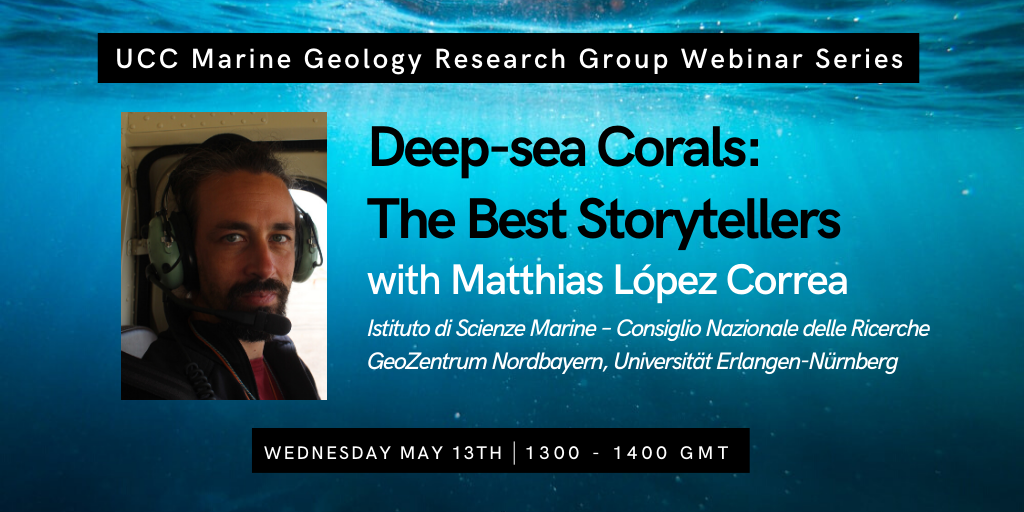 The UCC Marine Geology Research Group has launched a series of 'Wednesday Webinars' exploring topics like ice ages, deep sea corals and fossil plankton.
You can join them for a weekly talk on topics relating to marine geology as they have arranged both national and international speakers to perk up your midweek lunchtime from Wednesday 13th May at 1pm. A scientific background is NOT essential to enjoy these talks.

Register now via Eventbrite and you will receive a link to their Microsoft Teams page. This grants you access to 4 webinars and discussion forums until the 3rd of June.

Links will be distributed 24 hours prior to the event with details on how to join. A reminder will be sent to you approx. 1 hour before the event takes place.