News
News
Geoscience Information Evening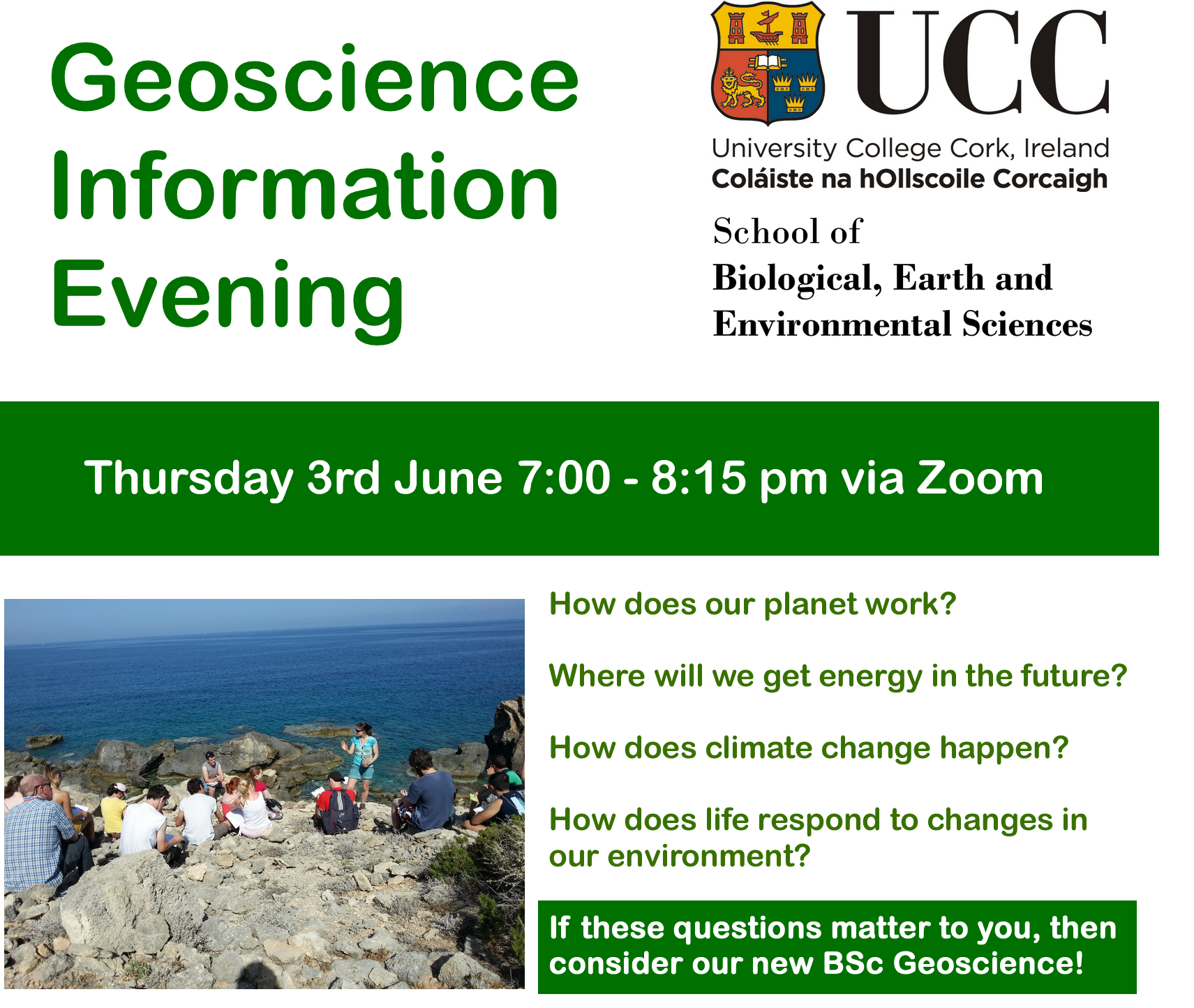 BEES are hosting an information evening on their new BSc Geoscience programme.
The geoscience sector is booming with important developments at the intersection of geology with environmental science, ecology and chemistry, and with a very healthy jobs market in areas such as environmental geoscience and geohazards.
In response the School of BEES are launching an exciting new degree programme, BSc Geoscience, that is accessible through CK404 and that marries the best of geology with related fields.
Our new degree structure provides students with a strong foundation in the natural sciences (geoscience, earth science, environmental science, ecology) in the first two years of the programme, emphasising critical links between climate, life and the environment. Armed with this holistic understanding of the Earth system, students then have the flexibility to direct their degree path towards environmental geoscience, biosciences / palaeontology or "pure" geology in the latter two years of study.
All of our graduates develop strong core attributes as excellent scientists, with a heavy focus on IT literacy, data collection and analysis, critical thinking, oral and written communication skills, labwork, fieldwork, and teamwork skills. Our graduates are therefore primed for the STEM workforce and have an excellent track record in securing employment in diverse sectors across industry, government bodies, and research.
Come along to our Geoscience Information Evening, on Thursday 3rd June 2021 from 7:00 – 8:15 pm.
During the event we will bring together some of our lecturers, current students and recent graduates to talk about the course and their experiences, with lots of question and answer time. The event is suitable for senior cycle students, their parents and their teachers in STEM subjects, geography and career guidance.
This event will include short talks by our lecturers and will feature current students and graduates of our programme. This is a great opportunity to learn about what subjects and topics you will study, our work placement programme, research experience, and career opportunities for our graduates.
This is a virtual event. Registration is free! To book a place please email bees@ucc.ie.
FAO All Senior Cycle students! Are you interested in how our planet works? Where will we get energy in the future? How does our climate change? Then come to our free virtual Geoscience Info Evening Thurs 3rd June 7.00 - 8.15 pm. Email bees@ucc.ie to register @uccBEES @UCCSEFS pic.twitter.com/ZYBnGNo1MF

— Maria McNamara (@MariaMcN_palaeo) May 27, 2021