News & Events
News & Events
New research focuses on diet and early-life brain development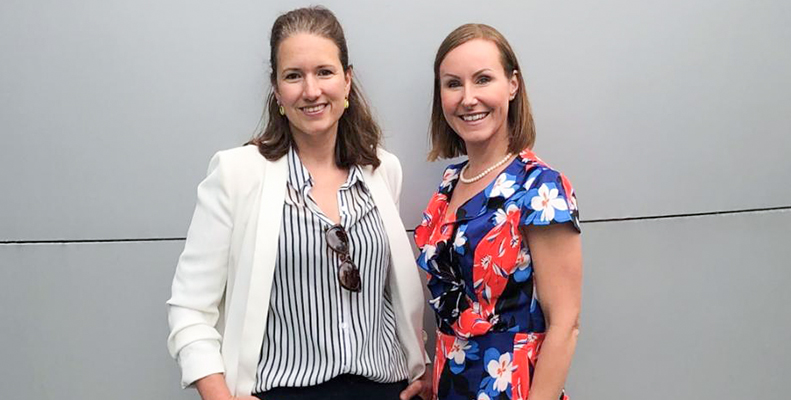 Global leaders in nutritional products Health and Happiness Group and Arla Foods Ingredients have combined with APC Microbiome Ireland (APC), a world-leading Science Foundation Ireland (SFI) Research Centre, to collaborate on a research project focused on diet and early-life cognitive development. The 1-year project will investigate early life nutritional interventions of strategic importance to both companies.
Leading the project from APC's Brain-Gut-Microbiota research programme are Drs Siobhain O'Mahony and Harriet Schellekens, who will determine if certain dietary changes can reduce the effects of early life stress on brain development while also investigating potential impacts on learning and memory.
The joint research will focus on investigating the potential impacts of nutritional milk-based ingredients to alleviate stress induced cognitive impairment in early life stages.
Dr Siobhain O'Mahony of APC adds: "Targeting the microbiome to support brain health is an emerging concept in neuroscience. This research aims to understand the role of specific milk-based ingredients in the infant microbiome and reducing the negative impact of stress on early-life cognitive development."
The research will mainly be conducted at the APC laboratories in University College Cork and at Health and Happiness Research laboratories in the National Food Innovation Hub, Moorepark, Fermoy, Co. Cork.
"As a leading provider of premium infant nutritional products that can support gut health, immunity and brain development, we are committed to investing in science that supports the development of innovative solutions for our consumers, and we look forward to working with APC and Arla Food Ingredients on this joint project," said Dr Jonathan Lane, Associated Director of Research and Innovation for Health and Happiness Research.
Anne Staudt Kvistgaard, Head of Pediatric Nutrition Arla Foods Ingredients commented: "This research underlines our continued commitment to investigate how dairy components can support brain and development processes during infancy, which is a critical period of rapid cognitive development. We look forward to working with Health and Happiness Group and APC on this project."
Professor Paul Ross, Director APC Microbiome Ireland adds: "This is an exciting and important research project for APC, and the first time we have brought together two commercial partners to work together with APC on a collaborative research project that will help advance our understanding of the potential benefits of early life nutritional interventions for brain development."
For more information:
H&H Group – making people healthier and happier (hh.global)
Milk-based ingredients for the global food market | Arla Foods Ingredients