News & Events
News & Events
Death of Ms Deirdre Kelleher, Technical Operative, Department of Anatomy and Neuroscience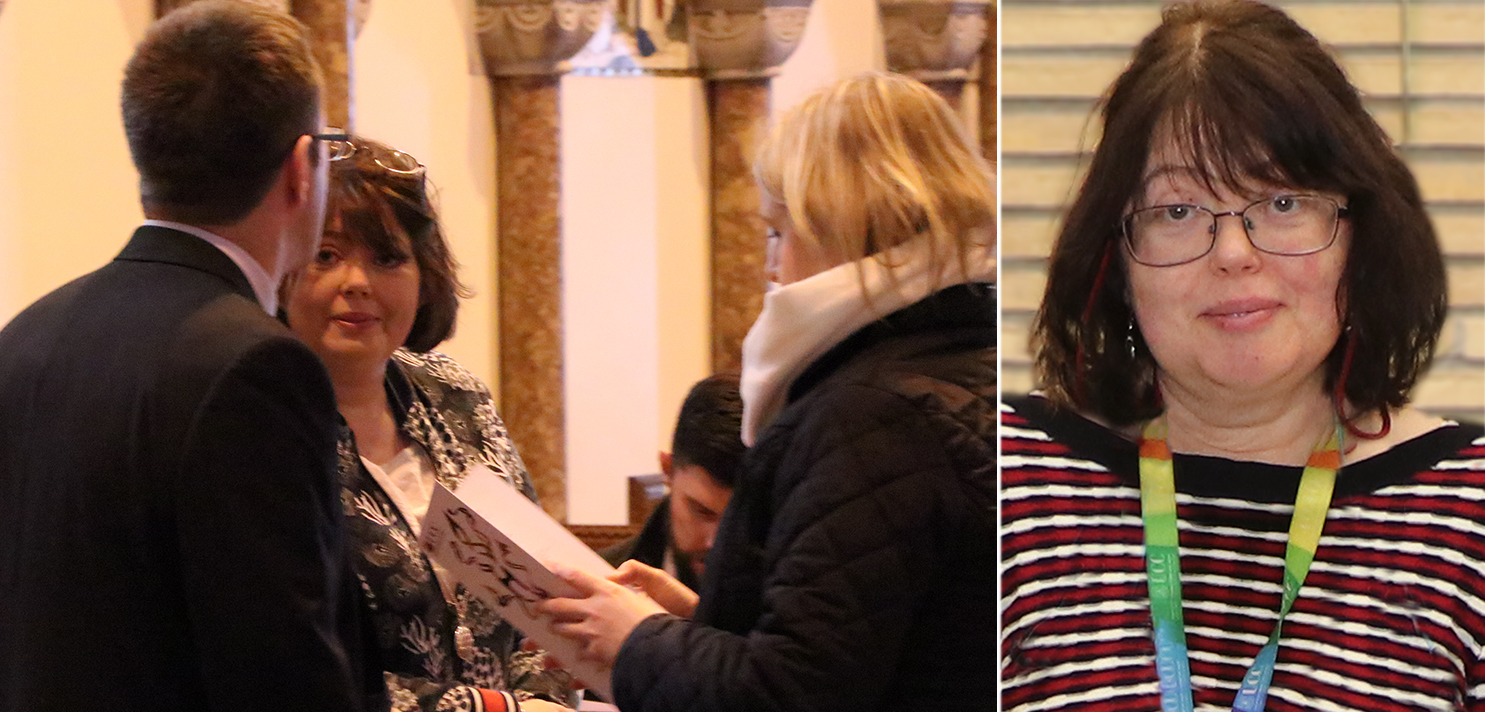 We are saddened to announce the death on Friday 6th January 2023 of Ms Deirdre Kelleher, who worked as a Technical Operative in the Department of Anatomy and Neuroscience since 2000.
Deirdre will be remembered by colleagues and students for her kindness and thoughtfulness. In her work as a technical operative, Deirdre carried out numerous tasks, often in the background, ensuring that teaching and examining activities in the FLAME teaching laboratory ran smoothly. Deirdre was particularly involved in the running of in-class Anatomy spot exams in the FLAME laboratory, and students were put at ease by the sounds of her knitting needles as she kept a close eye on their activities. She always took the time to have a quiet chat with students who needed reassurance, always listening to them, and often providing tissues and chocolate.
Deirdre was also there when the families of our anatomical donors needed someone to talk to, for example when they were finding the absence of their loved ones difficult at anniversaries or birthdays.
Deirdre represented the Department of Anatomy & Neuroscience and School of Medicine at the majority of our donor burials over the past 20 years, and she co-ordinated all of the extras that made our Thanksgiving Services special, from the handwritten invitations to the candles given as mementos to our donor families.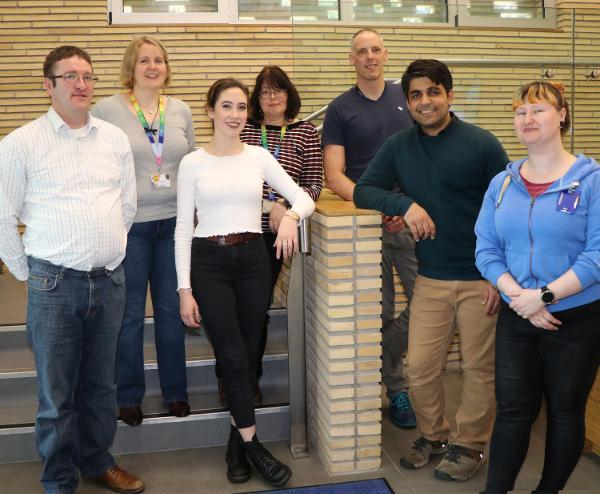 Ms Deirdre Kelleher (centre) with FLAME lab colleagues Mr Michael Cronin, Dr Sue Grenham, Ms Patricia Flynn, Mr Wayne Sheehan, Dr Muhammad Javid and Ms Carrie O'Flynn, in the Assert Centre UCC 2019.
Deirdre's funeral arrangements are available on RIP.ie
https://rip.ie/death-notice/deirdre-lyons-crookstown-cork/521512
Our thoughts are with Deirdre's family and friends at this difficult time.
May she rest in peace.
Photographs: Bereniece Riedewald