News & Events
News & Events
ASSERT Micro Credentials bridge anatomical, surgical and engineering skills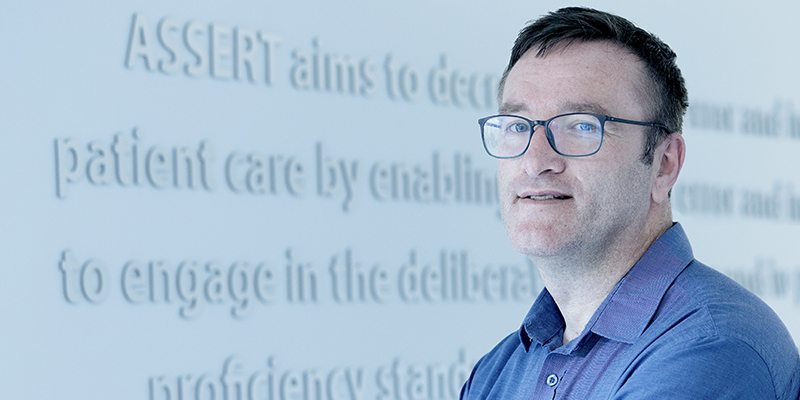 Michael Cronin, Clinical Industrial Liaison Officer, ASSERT Centre, College of Medicine & Health, UCC is leading a collaborative initiative which will provide anatomical and surgical training to design engineers in the MedTech industry, with an aim to bridge the gap between engineering and surgery, advance medical device innovation and improve patient outcomes.
In association with the UCC iEd hub and Microcreds at UCC, Michael Cronin is developing the ASSERT Microcredit Modules; a series of micro-credential modules which combine anatomy and surgery theoretical knowledge with hands-on experience. Aimed at design engineers in the MedTech Industry the modules will enable engineers to gain a deep understanding of surgical procedures, techniques, and the clinical environment, which will in turn assist the better design and development of novel surgical technologies and instruments. Michael is confident that this interdisciplinary collaboration holds great promise for advancing medical device innovation and improving patient outcomes.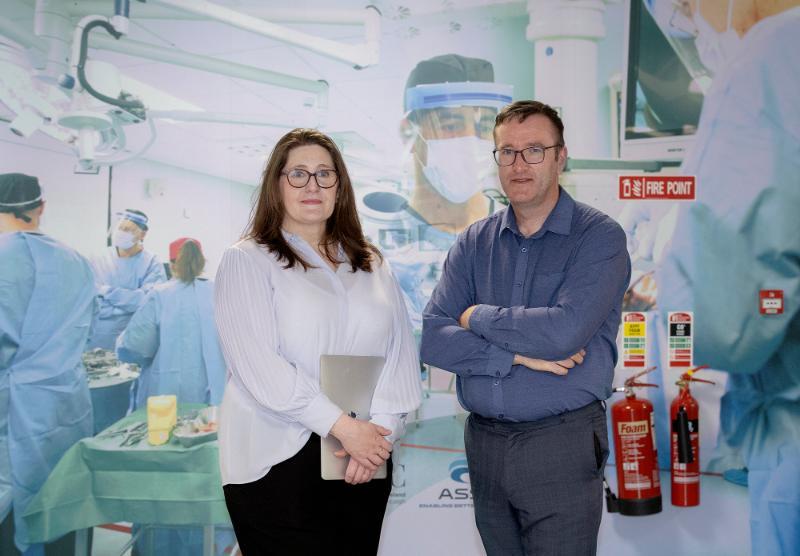 Photo: Mags Arnold IUA Project Lead, UCC Microcreds Project and Michael Cronin in the UCC ASSERT centre.
ASSERT microcredit modules are short, accessible, accredited learning experiences, delivered via blended format; online lectures, tutorials and in-person workshops in the Anatomy FLAME laboratory and the Surgical Skills laboratory in the ASSERT Centre. The workshops will be repeated regularly throughout the year so students can complete the modules when convenient to their work schedules. Mags Arnold, Microcreds Project Lead, explained "Short learning experiences mean educators can respond to societal and economic changes along enterprise timelines, further strengthening that vital dialog with enterprise. These new ASSERT micro-credentials perfectly encapsulate that ethos and support the evolution of lifelong education in Ireland".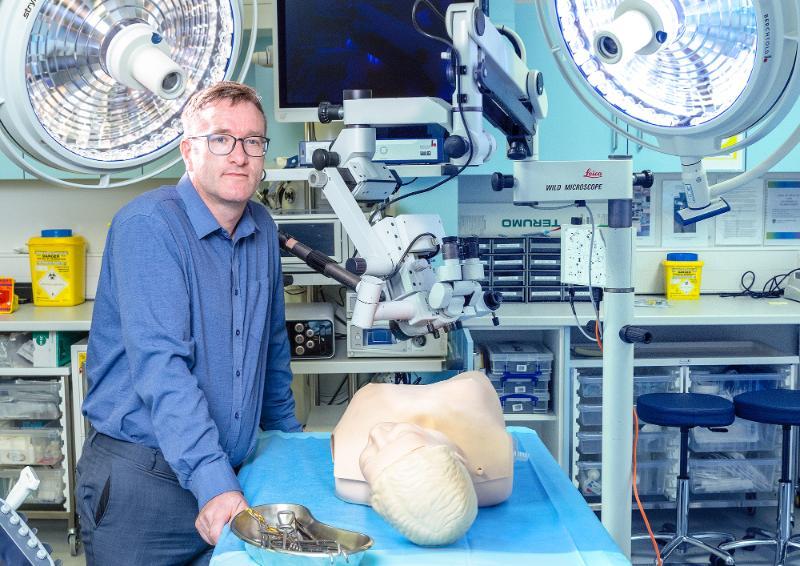 The modules will be presented in a tiered format; Fundamentals of Human Structure and Fundamentals of Neuroanatomy modules will provide engineers with detailed education in anatomy, physiology, and pathology. The module outcomes aim to deliver an understanding of the structure and intricacies of the human body and the impact of surgical interventions.
The Theory and Techniques module series will present the engineers with surgical techniques, including minimally invasive surgery and image-guided surgery. To simulate real-world scenarios, engineers will engage in practical exercises using advanced simulation technologies.
Virtual reality platforms will enable the practice of surgical procedures and the honing of surgical skills and surgical instrument use in a realistic, risk-free environment.
Additionally, engineers will participate in simulated surgeries on fresh frozen cadaveric tissue, by leading surgeons, the participating engineers will along with surgical trainees, will have the opportunity to assist in these simulated surgeries, thereby gaining valuable insights into the challenges faced by surgeons and the dynamic nature of the operating room in the Surgical Skills lab.
The Fundamentals of Human Structure and Fundamentals of Neuroanatomy micro-credential modules were launched on May 2nd 2023, with a full cohort of 20 Engineers, sponsored by the Stryker Innovation Centre, Cork in each module.
Industry leaders have lauded this interdisciplinary approach, recognizing its potential to drive innovation and improve surgical outcomes. The collaboration between surgeons and engineers not only enhances the development of medical devices but also fosters a culture of continuous improvement and shared expertise between the two fields.
Applications are now being accepted for the next series of ASSERT Microcredit Modules which will commence in October2023. For further detail or to apply for the Assert Microcredit Modules contact Michael Cronin M.Cronin@ucc.ie.
Further information:
https://assert.ucc.ie/
For more on this story contact:
Photographs and news item B. Riedewald