News & Events
News & Events
Anatomy celebrates TOP 100 World University Rankings 2023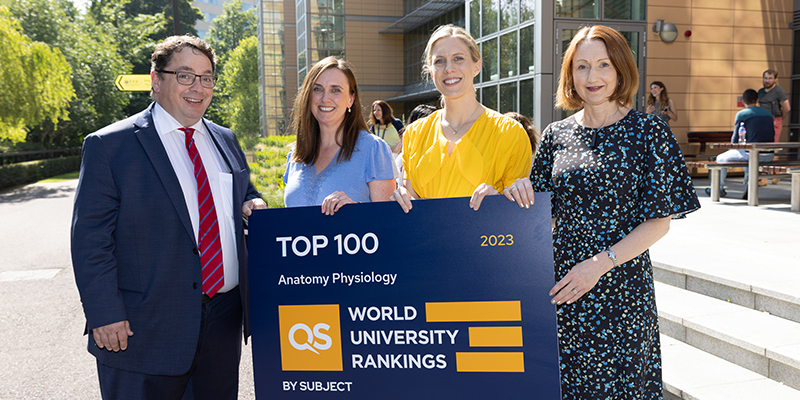 Professor Aideen Sullivan, Head of Department of Anatomy and Neuroscience and Professor John F. Cryan, Chair of Anatomy joined with staff and research students of the Department of Anatomy and Neuroscience to recognise and celebrate the Department's recent top 100 ranking by subject, and for also having received the highest score for 'academic reputation' indicator for subject relative to its peers nationally in the 2023 QS World University Subject rankings.
Gathering for a group photograph on a sunny afternoon in July, staff and research students then enjoyed afternoon tea and lots of chat on the patio area of the Western Gateway Building.
Head of Department Professor Aideen Sullivan congratulated the staff and research students, saying that 'this high ranking is evidence of the excellent quality of research and teaching in our Department', and how 'all of our staff are committed to working in a collaborative and collegial manner to produce cutting-edge research outputs, and to ensure research-led teaching to students on a wide range of undergraduate and postgraduate programmes'.
Professor John F. Cryan who holds the Chair in Anatomy and is also Vice President for Research & Innovation said that "it is really testimony to the collective efforts of the excellent students, staff and researchers in the Department that has allowed it be one of the shining lights within the College of Medicine & Health".
The QS World University Rankings by Subject are compiled annually to help prospective students identify the leading universities in a particular subject. Research citations, along with the results of major global surveys of employers and academics, are used to rank universities. The QS World University Rankings by Subject cover a total of 54 disciplines, grouped into five broad subject areas.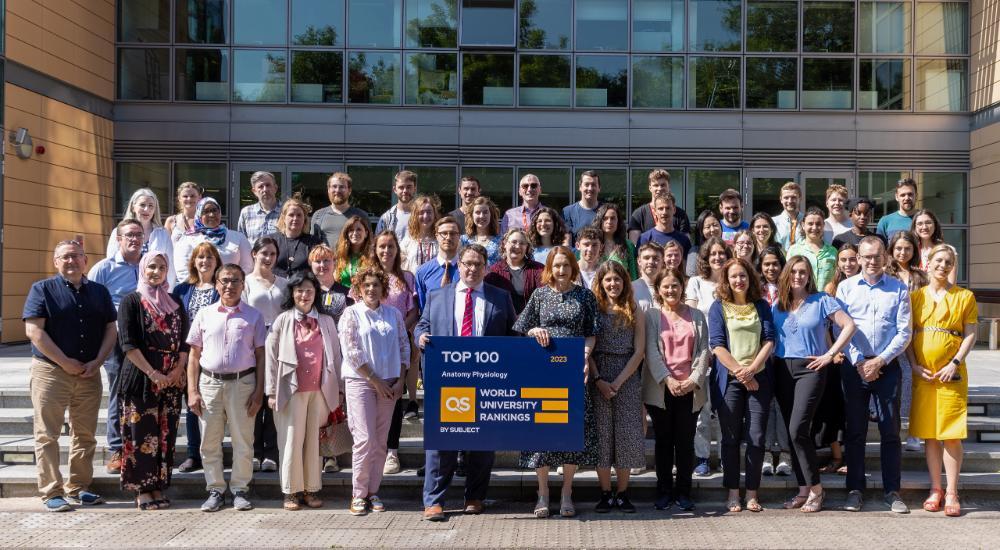 For more on this story contact:
Photographs Tomás Tyner
News item B.Riedewald