Continuing Professional Development in Workplace Change: Practice and Skills
About This Course
Fact File
Title

Certificate in Continuing Professional Development in Workplace Change: Practice and Skills

Code

CCPDWC

Duration

12 weeks

Teaching Mode

Part-Time

Qualifications

Cert

NFQ Level

Level 8

NFQ Award Title

Level 8

Fees

€995 / €800 for eligible students See Fees and Costs for full details.

Entry Requirements

See Requirements for full details.

Closing Date

1 February 2023

Next Intake

February 2023

Course Delivery Method

Online

Venue

Blended Delivery - Online and UCC Campus Based

Start Date

8 February 2023
Course Outline
This course has been developed as a direct response to emerging skills needs in industry. Developed as a 10-credit micro credential to be delivered part-time online over 12 weeks, this Certificate in CPD in Workplace Change: Practice and Skills aims to promote key skills for managers and people leaders across a range of sectors to tackle challenges relating to managing competing demands and evolving new work practices. Framed in the discipline of positive psychology, the core knowledge and skills for learners developed on this programme are critical to empower organisations and their people through a positive change process, thus enabling business to become more agile and responsive to a changing world of workplace practice.
The course focuses on understanding the psychology of organisational change and its processes, optimising positive outcomes, its potential impact on people, organisations, relationships and the work environment. The course aims to develop an understanding of the positive personal traits and skills of managers and people leaders that contribute to initiating and successfully implementing change within organisations. Additionally, the course explores and identifies the needs and challenges that arise to empower appropriate leadership skills to forge change successfully. These include consultation and understanding the work environment and its people; how to practice motivation, encouragement and inspiration for change; how to influence people and create a 'buy in' for proposed changes. The course also addresses the challenge of dealing with emotions in the workplace, both conscious and unconscious that impact on change. Given the impact of changing work practices arising from a pandemic, the area of resilience is highlighted as a critical feature in supporting staff and management.
A strong focus on coaching, mentoring and peer-to-peer engagement features in the course, ensuring and providing auxiliary support in small groups to improve and enhance work-based performance, increase well-being, harness and apply personal strengths, embrace adaptability, achieve goals and build resilience in working with changed and changing work practices.
Course assessment will encompass a practical focus with opportunities for students to self-reflect on their own work practices, as well as plan for the application of their new skills in the workplace.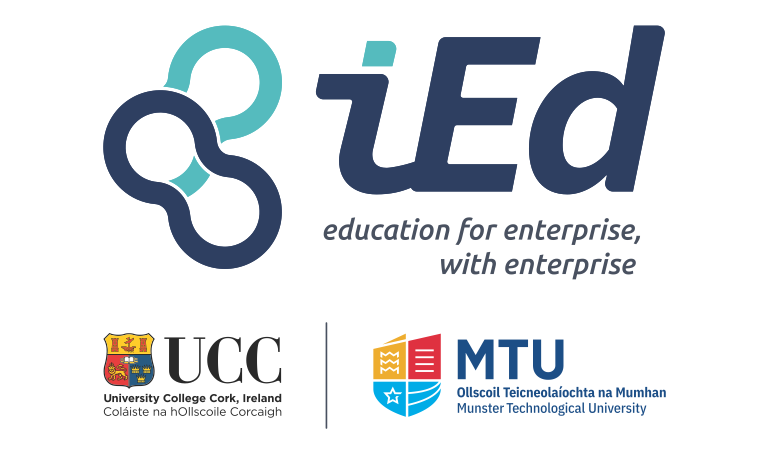 Course Queries
For Academic Queries and Course Content Queries please contact the Programme Coordinator Riona Doolan at riona.doolan@ucc.ie.
For Online Application Support please click here.
Course Practicalities
This course comprises a single 10-credit module delivered over one semester. It is designed for part-time students and will be flexibly delivered through a blended learning approach. Students will be provided with self-study programme material on the Canvas virtual learning environment which they can work through at their own pace. A total of 24 hours of lectures will be delivered synchronously online. Students will also be required to attend 2 x 6-hour in-person workshops distributed over the 12 week course duration.
There are 3 assignments to complete for this course.
The course is scheduled for the following dates:
| | | |
| --- | --- | --- |
| Date | Time | Location |
| 08/02/2023 | 6:30-9:30pm | Online |
| 15/02/2023 | 6:30-9:30pm | Online |
| 22/02/2023 | 10-5pm | UCC |
| 01/03/2023 | 6:30-9:30pm | Online |
| 15/03/2023 | 6:30-9:30pm | Online |
| 22/03/2023 | 6:30-9:30pm | Online |
| 29/03/2023 | 10-5pm | UCC |
| 05/04/2023 | 6:30-9:30pm | Online |
| 12/04/2023 | 6:30-9:30pm | Online |
| 19/04/2023 | 6:30-9:30pm | Online |
Why Choose This Course
The world of work has undergone seismic shifts in the last couple of years. Workplace practices that have existed for decades are now being challenged. Organisations require their staff to be increasingly agile to respond to such change, while also demonstrating sufficient personal resilience to be able to cope with ongoing change. This course will provide learners with the key skills and tools to not only survive, but to thrive in times of change.
Requirements
Be at least 21 years of age by the date of commencement of the programme.
Hold an NFQ level 7 qualification, in which at least a second-class honours was awarded and have at least two years' professional experience in a team lead, supervisory or management position;
Or hold an appropriate professional qualification with at least three years' significant professional experience in a team lead, supervisory or management position.
All applicants whose first language is not English must have attained IELTS Level 6.5 or the equivalent TOEFL score.
Fees and Costs
€995. Partial funding is available from Cork Chamber Skillnet for eligible students. The fee for candidates eligible for funding is €800.
For further information on fees and financial supports please click here.
How Do I Apply
Applicants need to be aware of the IT student checklist below before applying:
You will need access to a laptop or desktop computer running a modern supported operating system with all software updates.
Some of UCC's services (e.g. the Canvas Virtual Learning Environment) link to an external site and also have mobile apps for iOS and Android Devices that you may wish to use as part of your studies. However, we recommend using your desktop web browser for submission of assessments.
You should always use the most current version of your preferred browser. In general, we recommend the Chrome Web browser (Important Note: Internet Explorer will not work with Canvas).
We recommend a reliable broadband connection with at least 2Mbps or more.
You will require an Office suite of software (Microsoft Office or equivalent) and a PDF reader. You should always use the latest version of this software. All UCC students will have access to Office 365 which includes software such as Word/Excel/PowerPoint etc. once registered.
To Apply for this course please follow the steps below:
When you log into the Application Portal:
Click Apply Online
Select Start a new Adult & Continuing Education Application
On the 2nd tab Academic Level
Select the following options:
Academic Level: Adult Continuing Education (ACE at UCC)
Course Type: ACE Part-time Courses
Academic Programme: The course title you are applying for.
During your online application you will be required to upload the following documents:
Application Statement
Birth Cert or Passport
Passport Photograph
Curriculum Vitae
English Language Test Report [if applicable]
Transcripts [if applicable]
Apply Now
For queries regarding course content or timetables please contact