News
News
Two projects nominated for US-Irish awards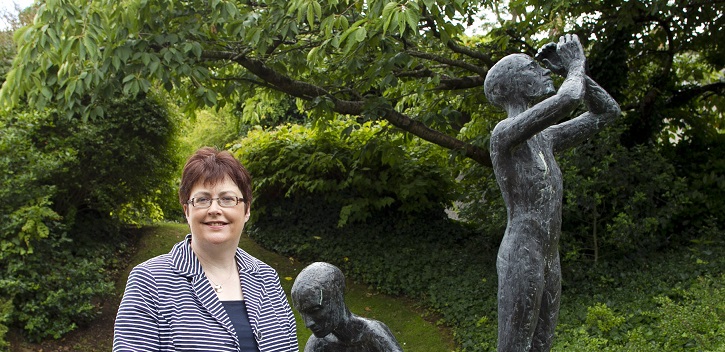 UCC and its partners Alimentary Health and Eli Lilly have been nominated for awards in the inaugural US-Ireland Research Innovation Awards. The ABCRF in UCC has been nominated for research carried out in collaboration with Eli Lilly based in Kinsale and Indianapolis.
Alimentary Health has been nominated for its work bringing a patented Irish probiotic, discovered in UCC, to the UK and Irish market under its own brand ALFLOREX®, and in collaboration with Procter & Gamble in the US as ALIGN®. Alflorex has recently won Best Irish Pharmacy Product 2015.
Five nominees have been shortlisted for each of the three awards categories: innovation by the Irish operations of a US company; an Irish SME that has links with a US company; and an Irish Higher education institute or research centre that has collaborated with US companies. The award ceremony takes place in Dublin tonight.
The awards, a joint initiative by the Royal Irish Academy and the American Chamber [https://www.amcham.ie/1189/us-ireland-research-innovation-awards-2015] were established to recognise excellence in research innovation that has taken place on the island of Ireland as a result of US foreign direct investment.
UCC has been nominated in the HEI category for our institutional links through an innovative three way partnership between the ABCRF team led by Professor Anita Maguire and Lilly (Kinsale & Indianapolis).The partnership focuses on discovering new ways to develop and synthesise important pharmaceuticals which increases the visibility of Ireland as a leading location for Pharmaceutical Process R&D. This has involved: collaborative research publications increasing the visibility of Ireland as a leading location for Pharmaceutical Process R&D; raising awareness within Lilly of the capacity of Irish university PhD graduates to undertake cutting edge process development and providing the researchers involved with outstanding experience to underpin careers in pharma sector.
A concept article describing this partnership has been published earlier this year in Organic Process Research and Development the leading international journal in the field of Pharmaceutical Process Development [http://pubs.acs.org/doi/abs/10.1021/op5003825]
Anita Maguire is co-PI and Eli Lilly are one of the enterprise partners in the Synthesis and Solid State Pharmaceutical Centre led by the University of Limerick [www.sspc.ie]
Alimentary Health is nominated for the Irish SME category that has links with a US company.
Alimentary Health, is a specialist microbiome research company based in Cork, and is a founding member of the Alimentary Pharmabiotic Centre (APC) at UCC. The APC at UCC has received global recognition as one of the world's leading institutions in probiotic research, the gut microbiome and its role in Irritable Bowel Syndrome (IBS) and other areas of gastrointestinal health.
Alimentary Health has been selected as a finalist for its global innovation in collaboration with Proctor and Gamble to bring to market the unique PrecisionBiotic™ strain B.infantis 35624. The strain is sold by Alimentary Health in the UK and Ireland as Alflorex, and by Procter & Gamble in North America as Align. B. infantis 35624 has become a significant addition to the market and has been the No. 1 Gastroenterologist Recommended Strain in the US for the last three years . Thanks to the groundbreaking research programme, and the clear evidence secured, Align has been specifically indicated in Canada to treat the symptoms of IBS.
Alimentary Health plans to bring its breakthrough technology to other markets in 2015 and continues its close collaboration with the APC at UCC to develop a strong pipeline of innovative new products.