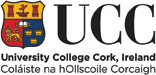 Join UCC's growing postgraduate community
of taught and research students
UCC Supervisor Training – March 2011
---
When:
Fri, 11 Mar 2011
Where:
misc. (view details below)
Who:
All supervisors and academic unit administrators
What:
Continuing on the series of training courses on aspects of supervision of research students, developed with funding from NAIRTL and introduced throughout 2010, the third training course in this series, entitled 'The PhD student life-cycle: progress to completion' will take place in March 2011.
This workshop will be held in two parts:
Part 1: Friday 11 March 2011, BHSC 101, 2-5:
Keeping students on track and avoiding problems
Dealing with student difficulties –institutional supports and policies
Guiding students on the outputs of their work; preparation for publication, conferences, grant applications etc
Guiding students on preparing for submission of their thesis
Part 2: Friday 25 March 2011, BHSC 101, 2-5:
Navigating the research examination process
The viva process and its outcomes
Life after the viva - Advising students on careers etc.
Those wishing to attend should complete and submit the online form at www.ucc.ie/en/graduatestudies/staff/news/supervisortrainingworkshop by 28 February 2011. Attendance at workshop 1 or 2 is not a pre-requisite for attendance at the coming workshop.
Reseach Student Conferrings 2011
---
When:
Thu, 24 Mar 2011
Where:
Devere Hall
Who:
anyone involved
What:
Up to 80 Research Masters' and PhD students will be conferred at a special ceremony at UCC on March 24th 2011. This additional ceremony was introduced to celebrate the unique achievements of UCC's research students and to facilitate the increasing number of students completing research degrees at UCC. Doctoral students will be invited to a special pre-conferring ceremony in the Aula Maxima and will process in their gowns from the main Quadrangle to Devere Hall.