SPRINT Accelerator 2 Programme kicked off on Monday 20th March with Enterprise Ireland support for 12 researcher led ventures working on commercialising IP from the University and creating businesses that will scale and grow.
Myriam Cronin, GatewayUCC, Jacqui Norton, Enterprise Ireland along with AnnMarie Looney and John O Toole from the INFANT research centre.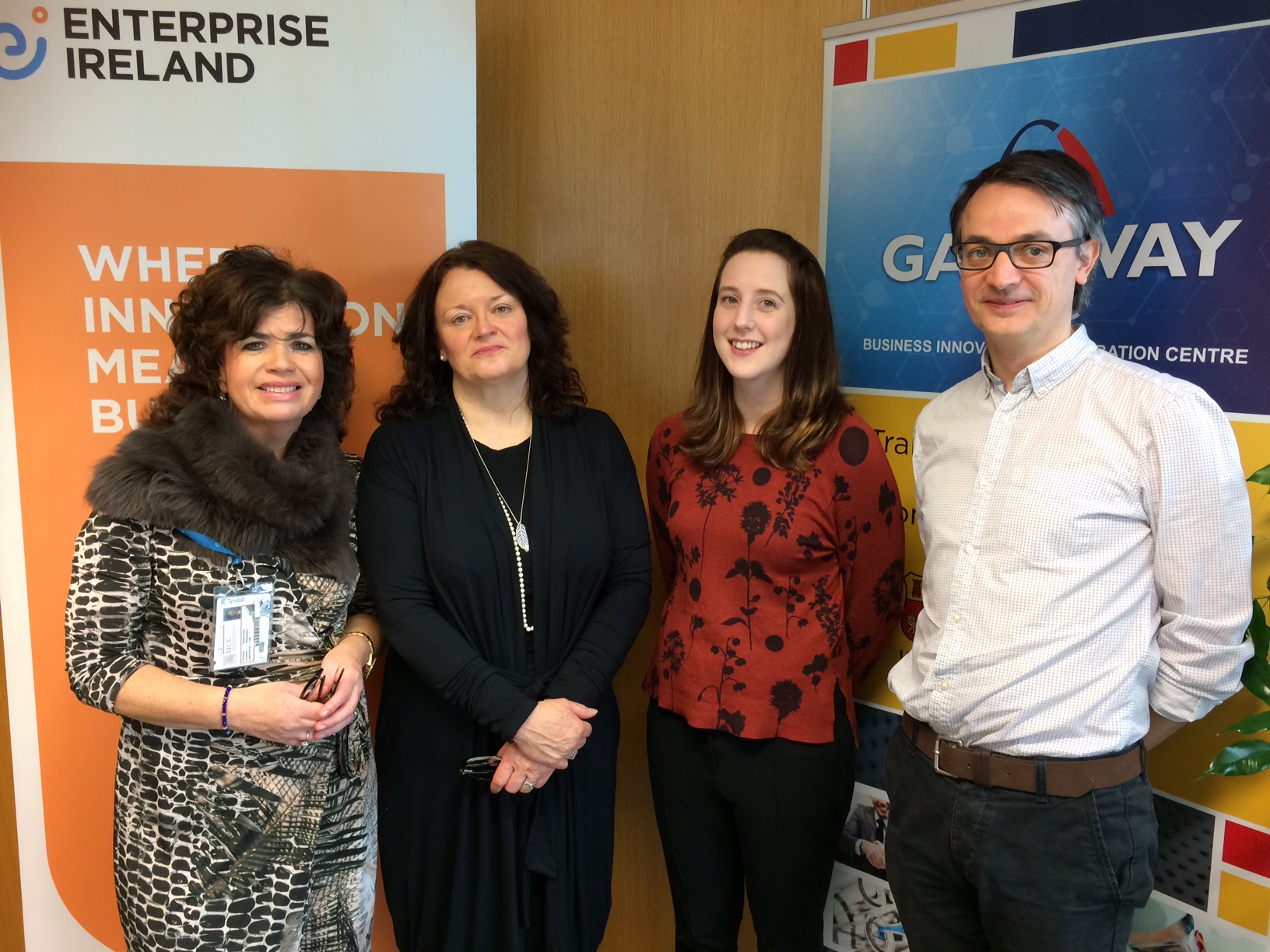 James Glynn, ERI; Declan Soden, Cancer Research; Michael O Connor, MaREI; and Jerry Sutton, MaREI participating in the SPRINT Accelerator.
Karen McCarthy, BIS; Ann Moore and Carol Blackshield, School of Pharmacy; and Eileen O Callaghan, BARDS Ltd, School of Chemistry.
SPRINT Accelerator participants working on the Business Canvas Model for Venture Creation and IP commercialising.