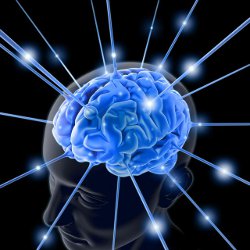 Psychometric Tests are structured pencil and paper (or sometimes computer-based) exercises, often in the form of multiple choice questions. They are designed to assess reasoning abilities or how a candidate would respond to different work situations. The results from the tests are usually then compared with how others have done in the tests in the past.
Psychometric tests are sometimes used prior to a first interview, and at this stage there is often a pass mark or cut off score, which a candidate has to achieve to continue with their application. The type of test used will depend on the type of job specification and the job requirements. There are two main types of psychometric tests; Ability Tests and Personality Inventories.
Remember - you can book an appointment to see a careers advisor to discuss any upcomng tests.
What are they and how to prepare for them?
The purpose of the selection process is for an employer to choose an appropriate person to fill their vacancy. They will be looking for someone who has the skills, abilities and personal qualities to do the job well. During the selection process a variety of assessment methods can be used in the selection of candidates for a job. These assessment methods almost always feature an application form/CV and an interview, but can also include other methods such as assessment centres, discussions, presentations and psychometric tests.
All selection methods are seeking to gather evidence that a candidate has the abilities and qualities to be successful in the job. For example, an application form gathers information on qualifications and work experience, an interview allows the employer to assess abilities, to discuss with applicants their training and experience, and psychometric tests measure whether a candidate has specific abilities or appropriate personal qualities in relation to the job specification.
Do's And Don'ts
Test-Taking Tactics
Getting familiar with tests and doing lots of practice are the most important ways to ensure that you perform at your best.
Study and familiarise the materials you are given thoroughly..
Follow all instructions carefully..
Read the questions and answer choices carefully..
Work at a swift and steady pace..
Eliminate as many wrong answers as you can..
If all else fails, guess.
Rough working is usually allowed on paper..
You need to be able to understand percentages and deal with other ratios, so practice.
Do not worry if you cannot answer all the questions in the time provided. Tests are designed with more questions than you can comfortably complete in the time allowed.
Psychometric Test Help
Want to Practice?
Saville and Holdsworth (www.shldirect.com) - in the 'Practice and Feedback' section. Practice aptitude tests from one of the largest test publishers available here. They are timed and you get feedback on how well you have done.
Practice Reasoning Tests: practicereasoningtests.com helps students improve their performance taking employer aptitude tests, including numerical, verbal and logical reasoning tests
Norton Assessment - http://www.numericalreasoningtest.org/ (plus test taker advice)
Norton Assessment http://www.verbalreasoningtest.org/ (plus test taker advice)
Assessment Day (http://www.assessmentday.co.uk) has lots of advice and free practice ability tests which simulate the tests used by graduate employers
Practice Aptitude Tests: http://www.practiceaptitudetests.com/psychometric-test/ Numerical, Verbal Reasoning and Diagrammatic Reasoning Tests, plus free video tutorials.
Alison Global Learning (http://alison.com/courses/Psychometric%20Tests) Alison is a FREE learning resource to the individual - It does not cost an individual person to register and they can take advantage of other courses such as the ECDL and E-Citizen at the same time for FREE
APR Testing Services Offers a demanding, two-hour test that uses 9 different types of questions to measure the ability to understand written assignments, change ideas into formulas, follow logical rules, analyze problems, and more.
AptitudeOnline (www.aptitudeonline.co.uk) A web-based application containing a series of 100 + self-assessment questions, with real time answers. This has been produced to assist any student who is preparing for taking aptitude or psychometric tests. These questions have been written to principally help the student focus their mind into making logical and quick decisions
Morrisby Organisation (www.Morrisby.com) gives examples of ability tests found in the Morrisby Profile tests.
ASE (www.ase-solutions.co.uk) give examples of the 16PF5 personality test and Graduate Managerial Assessment tests.
Graduate Management Admission Council (www.gmac.com) for graduates interested in applying for MBS courses. Occasionally strategic consultants or investment banks have been known to ask applicants to do the numerical component of a GMAT (Graduate Management Admission Test) level test.
Educational Testing Service(www.ets.org) give access to practice questions for GMAT, GRE and the Test of English as a Foreign Language (TOEFL)
The Prospects website also links you to practice a personality questionnaire:-
Keirsey Temperament Tests (www.keirsey.com) where you can complete the online personality questionnaires – Keirsey Character Sorter and Keirsey Temperament Sorter (based on the concepts of MBTI)
Team Technology (www.teamtechnology.co.uk/tt/common/contents.htm) access the Myers Briggs Type Indicator (MBTI)
Those who are thinking of applying to do postgraduate study in the USA and are interested in GRE test material can find a comprehensive set of practice materials at www.gre.org
Psychometrics Online (www.psychometricsonline.com) This company makes free tests available online. They include your Career Style and your Work Style. They include tests for individuals, selection tests and teams.
The Civil Service requires you to undergo tests, and samples are available online at www.publicjobs.ie where there are samples of verbal comprehension, numeric reasoning and job simulation. Logon to www.publicjobs.ie/en/careers/advice/sample_tests.htm for a direct route to sample tests.
To take the tests, you must first click on "Candidate Helpline" on the left side of the menu. On the following page, there is a section in orange entitled "example questions"
http://www.assessmentday.co.uk has lots of advice and free practice ability tests which simulate the tests used by graduate employers
JobTestPrep includes personality, aptitude, interview and group exercise tests.
APR Testing Services Offers a demanding, two-hour test that uses 9 different types of questions to measure the ability to understand written assignments, change ideas into formulas, follow logical rules, analyze problems, and more. The LPAT does not test any specific computer language. The questions may be answered on-line, in a supervised setting, and the scores are generated immediately.
AptitudeOnline A web-based application containing a series of 100 + self-assessment questions, with real time answers. This has been produced to assist any student who is preparing for taking aptitude or psychometric tests. These questions have been written to principally help the student focus their mind into making logical and quick decisions.
ASE Click to get examples of verbal, numerical, or diagrammatic reasoning. Most of the tests have just a few "example" questions - but there is an online ordering system for all tests including materials on assessment centres.
Inter-Work Assessor Graduate has been designed for graduates. All you have to do is spend 40 minutes completing the biographic and personal profile questionnaires, and they will process your answers and put the results in front of subscribing employers throughout the UK and Europe. Employers whose requirements match your profile will then get in touch with you to invite you to make an application to them. So by completing just one questionnaire, you reach numerous potential employers. And if you'd like career guidance, a feedback report is available to you free of charge.
Keirsey Personality questionnaire